Kevin De Bruyne believes he has a responsibility to set an example for his teammates by working harder than anyone else on the pitch.
The Belgian has firmly established himself as one of the finest creative midfielders in world football since joining the Club in 2015, helping City to claim every available domestic honour in that time.
In recent years, the 30-year-old has also taken on a more senior role in the squad, including being appointed vice-captain at the beginning of the 2020-21 campaign.
With this responsibility, the Belgian hopes that his work-rate – an often-overlooked asset in his game – will leave a lasting impression on younger players in the squad.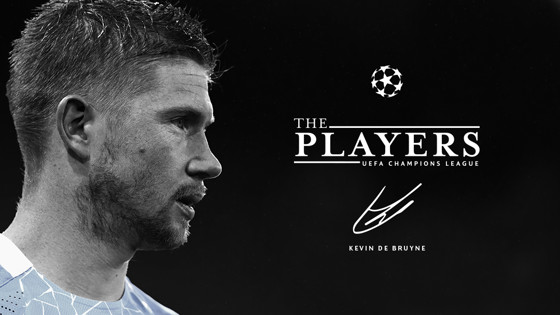 Speaking in a new UEFA documentary, 'the Players', he said: "I think people know what I can do with the ball passing and creativity wise but, in my mindset, if I have a bad game I'll still run the most and press the other team.
"It sets an example for everybody else. Especially being older now and more of a leader and people looking up to me now more than before, it says: 'if you do it, then I have to do it'. This is the way it goes in a team.
Watch The Players on UEFA.TV now!
"I think on average I do about 11 or 12 kilometres a game, I know I need to run a lot and I've also been pretty blessed in the sense that I've been able to run a lot all the time.
"You know sometimes you get a small injury, but I know when I get one it's mostly out of fatigue of playing a lot of games in a row and the amount of running and pressing that I do and the high intensity.
"That happens sometimes. Sometimes I have to sacrifice myself and my body to help the team in a bad moment and that's fine."
Alongside Club captain Fernandinho and Raheem Sterling, De Bruyne is one of only three senior City stars who was already at the Etihad when Pep Guardiola was appointed manager in 2016.
Under the Catalan's watchful eye, the Belgian has been one of the driving forces behind our success, acknowledged by successive PFA Player of the Year awards in 2020 and 2021.
And the midfielder revealed that Guardiola's faith in him helped him to believe that he could become one of the world's best players.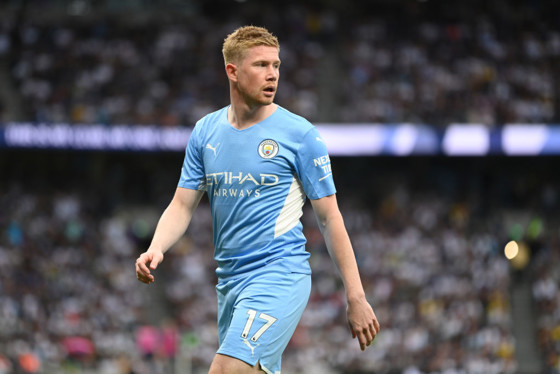 "When Pep came in, he gave me the confidence to say 'you can be one of the best in the world'," he reflected.
"He gave me the confidence so in my mind it was something I had to show that trust in me, show the team.
"From then, I feel like I progressed as a player, as a person as a leader for this club. And I think now I try to be as complete as I can on and off the pitch."