City striker Julian Alvarez has signed a new one-year contract extension, which will see the Argentine star extend his stay at the Etihad through to the summer of 2028.  
Having joined City from Argentine side River Plate last summer, Alvarez has enjoyed a fine first season at the Etihad, scoring 10 times from 33 appearances to date, helping City step up our hunt for silverware across the Premier League, Champions League and FA Cup. 
In addition, Alvarez also played a huge role in helping Argentina be crowned world champions at the 2022 World Cup finals in Qatar, scoring four goals in the tournament including a brace in Argentina's 3-0 semi-final win over Croatia. 
Already a huge favourite with City fans after his impressive exploits so far this term, Alvarez's impact has also garnered the highest praise from manager Pep Guardiola and Julian's City colleagues along with some of football's most respected players, pundits and analysts.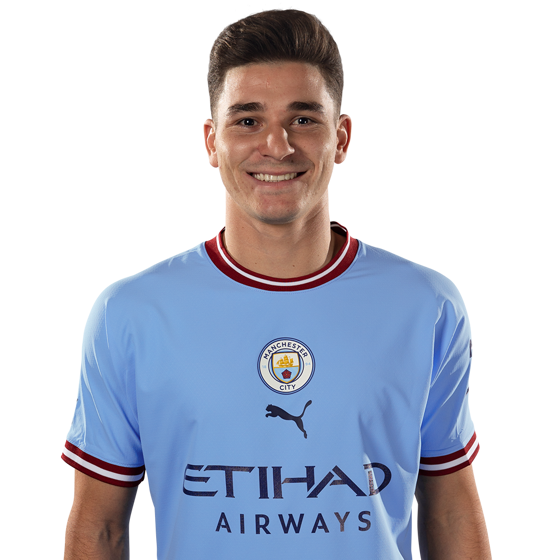 We have collated some of the plaudits and observations which illustrated the huge impression Alvarez has already made in his time at the Etihad and on the international stage. 
"I would say there is not one person who is not happy for him.  
"He's a special guy, with his work ethic. He reminds me a bit of Gabriel (Jesus), how aggressive he is without the ball.  
"For Julian, we are delighted because he played a lot and his contribution was amazing for the team, for the way they played. We have a world champion in our team. 
"Julian in the away game at Bournemouth scored twice. Teams defend deep against Erling Haaland, he helps Haaland to come into more spaces and create. 
"Julian is so important and we need him in these games. In the first half after 30 minutes, I said to my coaches Julian is coming on immediately in the second half.  
"We needed him in the middle and he had a chance immediately. 
"He can play wider with his vision from outside and he can increase our intensity. 
"He always has (a) chance to score. In the training sessions we see how clinical he is and how fast, and clever he is in those moments."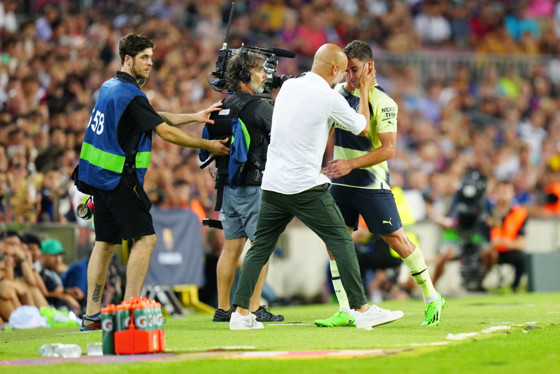 Argentina captain Lionel Messi (post Croatia World Cup semi-final)
"Every player did very well. But if I have to choose I would give the man of the match award to Julian Alvarez. He had an extraordinary game.
"Nobody imagined Julian would have the participation and importance he has shown. The help he has given us has been absolutely spectacular. 
"During the whole World Cup, but also against Croatia, he was extraordinary. He ran everything. He fought for everything - creating chances, fighting. 
"For us, he was the surprising discovery, and he deserves everything that has happened to him because he is a lovely guy."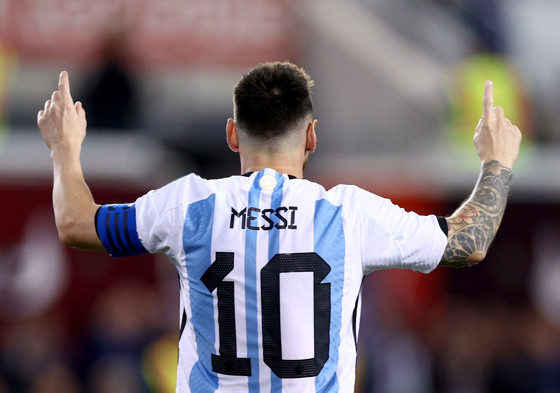 "Julian Alvarez is an amazing footballer, amazing talent. 
 "I have to say, he's good, he reminds me a little bit of Sergio Aguero. 
"You saw in the home game against Nottingham Forest, he's amazing, and also that we can play together. This is really important. 
"This is something we should be able to do, to play with each other. He's going to be a good footballer."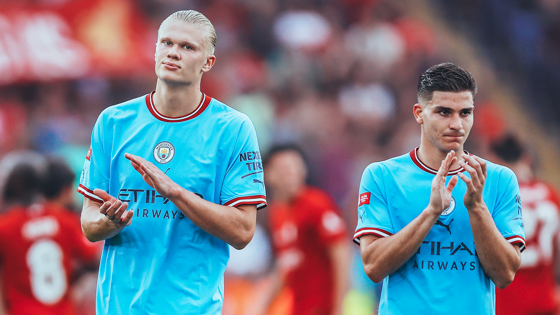 Kevin De Bruyne
"I think when he came into the club they were speaking about this young talent from Argentina and at the beginning we saw that he was a really talented player. 
"You don't know what will happen when players come from South America, but he already seemed like an adult player playing for us. 
"I am happy for him, he is a really nice guy and really shy. But he can call himself a world champion, so he will feel great!"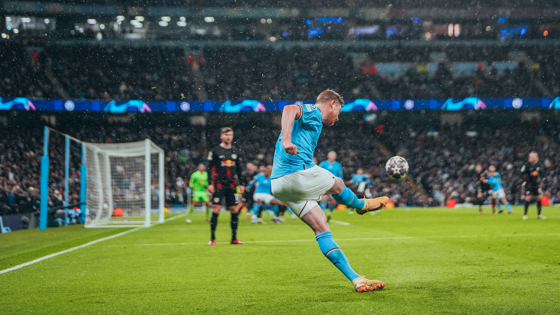 Nathan Ake
"As a player he's very technical, very difficult to mark even in training, very sharp, and a good finisher. 
"He's a great player but also a great guy off the pitch. He's a little bit quiet, too!"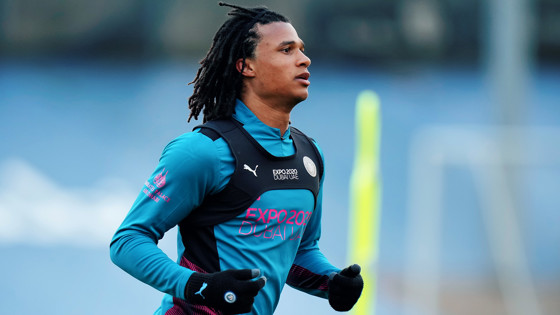 Bernardo Silva
"I am very happy for Juli. He's a great kid, he's a great player, who surprised me a lot when he came to City because I didn't know what to expect."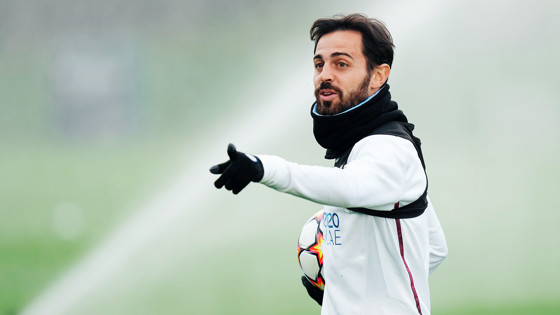 City all-time leading scorer Sergio Aguero
"Julian has a polished character, he's calm and collected, and always eager to learn and I think his first steps at City have shown this. 
"Arriving from Argentina and kickstarting your career in the Premier League - especially in a team filled with amazing players like City - is easier said than done. However, he's had a superb adaptation. 
"He has been able to find the net, yes, but most importantly, he's been able to suit Pep's vision perfectly – applying constant pressure, sprinting non-stop, finding gaps and partnering up. 
"He's already proven he's a talented and reliable player, up to the quality that a major club like City demand."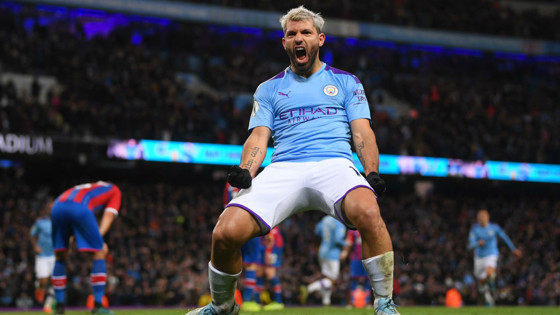 City legend Shaun Wright-Phillips
"For me, it's the desire to win the ball back. To have the composure after the amount of running to slot it home is amazing. 
"His second goal (in the home win against Nottingham Forest) was so Kun-esque. The way he takes his first touch then almost one motion bang. It flew in. No goalkeeper saves that in my opinion. 
"He just knows where the goal is and he smashes it into the net. Clearly the players accept him and love him - he's settled right in."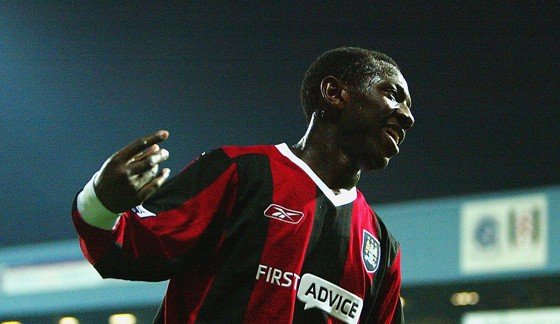 City legend Paul Dickov
"You can just tell he's a selfless player and his team-mates love him for it, but he's got a lot of quality as well. 
"His goals to minutes ratio is really impressive. He's a World Cup winner and so young and whenever he comes onto the pitch he makes an impact. 
"He's an absolute nuisance for centre halves and goalkeepers as he doesn't give them a minute's peace! 
"We talk about the high City press; Julian sets it off all the time. 
"That's the way Pep wants us to play. He wants us to press high all the time whether it's through Julian or Erling (Haaland) or even the both of them 
"He'll be delighted and ever since he came to the Club people can't speak highly enough about him given how hard he trains and how hard he works." 
"He said he spoke to Sergio Aguero, Carlos Tevez and Nicolas Otamendi to get a feel of the club and he's settled in so well." 
BT Sport pundit Owen Hargreaves
"It's like when you go from your club to your national team, to England, it's just a different level. 
 "I think, obviously, he's been fabulous in Argentina.   
"He [Alvarez] is a steal for what they paid for him. He's worth at least double or treble that. 
"He hits the ball exceptionally even with his left foot. He hits it really clean. A lot of guys are obviously dominant with one foot, but I don't think he has any real weaknesses.'  
"And if it wasn't for Erling Haaland, he'd be starting a lot more. City have got a special one there." 
Former Argentina & Boca Juniors manager Alfio Basile
"I saw his very first game and was already in love, he is savvy, quick, he's got a bit of magic about him.  
"He can work out deep, one on one, he moves into space, he's explosive... did you see his commitment and how he moves? I love how he plays." 
South American football expert Tim Vickery
"He is the best thing to come out of Argentine football in a while - he's a really talented support striker.  
"He's wonderful at taking the ball on the half turn, playing the pass and moving into position.  
"You can play him right up top and there's real ability there and his movement is quick but his mind is quicker. He's a really special player."