Erling Haaland has been working hard on improving his heading ability, says leading Norwegian journalist Knut Espen Svegaarden.
Svegaarden, who has covered the Norwegian national team for the past three decades for VG – one of the country's most popular tabloids – is also a lifelong City fan.
He has been watching Haaland's progress with great interest and pride over the past year or so, but has also been watching our No.9 since he first started emerging as a young talent in his homeland.
And Svegaarden believes the City striker's threat in the air is now the best it has ever been.
"Erling had a quiet game against Georgia, but he did score a very good goal," said Svegaarden.
"He's been working on his heading for the past few years now and I believe his aerial ability is much better this season.
"He is even more of a threat in the air now and he took his goal against Georgia really well."
Haaland's goal was created by Club Brugge winger Antonio Nisa who also set up Norway's second for Martin Ødegaard.
Svegaarden believes the teenage Nisa could be a future star and is hopeful Jeremy Doku can provide similar attacking support for Haaland at City.
"Nisa provided the cross for Erling's goal and he is an exciting talent aged only 18," he said.
"Doku could provide similar assists for Erling at City this season and I think Pep Guardiola signed him because he wanted something different from the players he had last season.
"Doku has a lot of tricks as well as being very fast, but we will wait and see.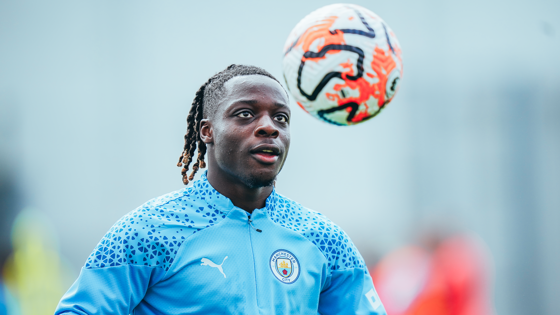 "So, while Erling didn't have so many touches against Georgia, he got a very important goal and returned back to City injury free which is the most important thing, I think.
BUY YOUR HAALAND CITY SHIRT NOW!
"We have some very good, young attacking players coming through for Norway, but the big problem is at the back because we don't have any outstanding defenders.
"It is like that for small nations – there is no real strength in depth and there is always something missing, whether it is a goalkeeper, midfielders or one year it could be the forwards."
Another Norwegian Blue, Oscar Bobb, is also attracting attention back home according to Svegaarden.
The City winger scored one and assisted another in Norway Under-21s' 7-0 win over Latvia earlier this week - and his emergence has not gone unnoticed. 
"He was very close to being selected for the senior national team, but the coach felt he needs more time because he hasn't played too many first team games yet for City," he said.
"He was very good in pre-season and for Norway Under-21s and did well in City's EDS side last season, so he might not have been picked this time, but he is very much on the radar of the national team.
"I think the departure of Cole Palmer is significant for Oscar, because that is one less player standing ahead of him for senior games with City."
Svegaarden, (pictured below) who has followed City since the 1970s and manages to attend several games at the Etihad every season, has watched the 'Haaland effect' with great interest in Norway.
Traditionally, it has been a nation dominated by Liverpool and Manchester United fans, but that is changing – and  seemingly at a pace, too.
"The big difference for me having covered the national team for more than 30 years is how many young people were wearing City shirts to the game against Georgia," said Svegaarden.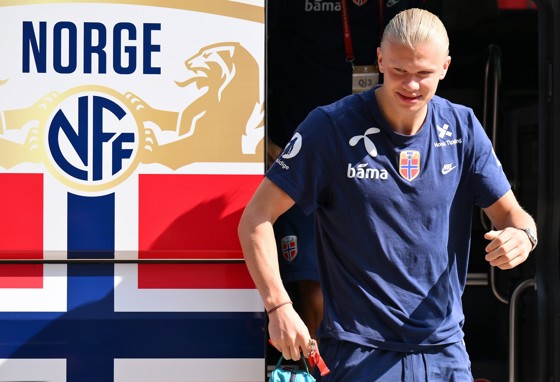 "That has not been the case in my lifetime, but I walked about 500 metres to the stadium before the game and I saw maybe 10 City shirts in that short walk.
"Things have changed a lot here since Erling moved to City.
"In fact, for the first time, the authorities had to make a security call when the national team bus arrived at the stadium – and that was without doubt because of Erling.
"They felt people were standing a bit too close to bus and they had to do something about it – Erling obviously has a rock star sort of status in Norway.
"As always, he was very happy to sign autographs and have his picture taken with a lot of youngsters before and after and I think he will have another strong season with City this year.
"He needs to stay fit and if he does, I expect him to get at least 30 Premier League goals.
"I think it will be a bit harder for him this season, and the loss of Kevin De Bruyne to injury makes things difficult, but he will score plenty of goals for sure."