Gabriel Jesus says he's happy to play wherever asked when football finally returns.
The Brazilian has played the majority of his City career as a striker but is happy to play on the wing if needed – a position he actually specialised in for much of his young career.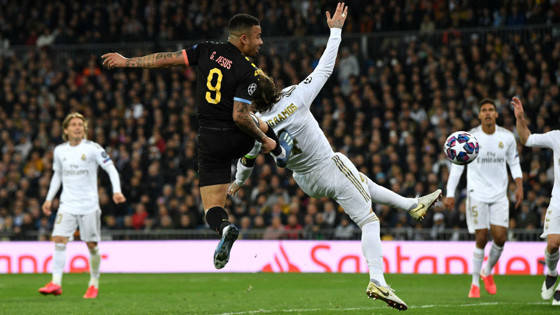 And with City blessed with some of the world's best attackers in Sergio Aguero, Raheem Sterling, Riyad Mahrez, Leroy Sane and Bernardo, Jesus is comfortably slotting in to whichever role Pep Guardiola sees fit.
"I don't have a preference, but most of my life I played as a winger or a second striker, never as a main striker," revealed Jesus in a live Instagram interview with Brazilian legend Ronaldo.
CITY+ | Free to Cityzens until football resumes
"After 2016 I played a few games like that and after that, I started playing as a classic striker.
"Most of my time so far at City has been as a striker, but I also played several games out wide.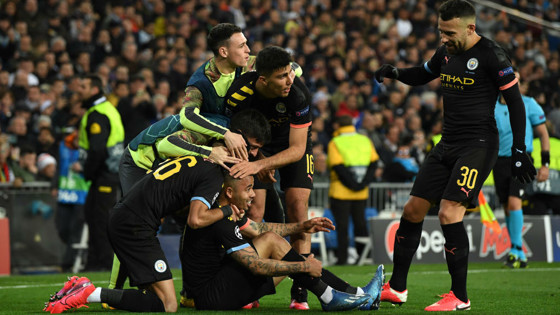 "Against Real Madrid I played on the wing. Usually, when I start as a striker, I naturally tend to go for the flanks.
"Sometimes I get scolded, but I keep doing that! At City you need to stay more central because the midfielders create a lot, but I don't always do that!"
Talk of Real Madrid is bound to send a spark of excitement among City fans as the world waits for football to resume.
Though no dates have been set in the Premier League or European competition for resumption, it is one of the 2019/20 remaining fixtures that jumps out for City and Gabriel.
"We have the second game against Madrid to come and it will be on fire," he enthused.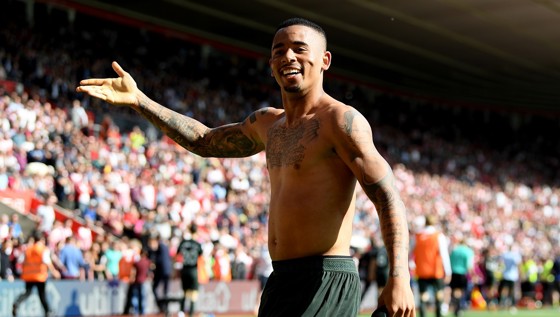 "The first leg was already and it was a surprise for us, because our game is very offensive.
"Sometimes, in the Champions League, we failed on defending, holding the opponent's pressure.
"Playing against Real Madrid in the Bernabeu, the first 20, 25 minutes were really hard, Vinicius on one side, Benzema, Isco, Modric... it was complicated.
"We had a few chances but conceded first. Then we were able to press and turn the game in our favour."
Jesus has scored 63 goals for City from just 138 appearances – not far short of a goal every other game – and he believes playing under Pep Guardiola will continue to help him improve as a player in the years to come.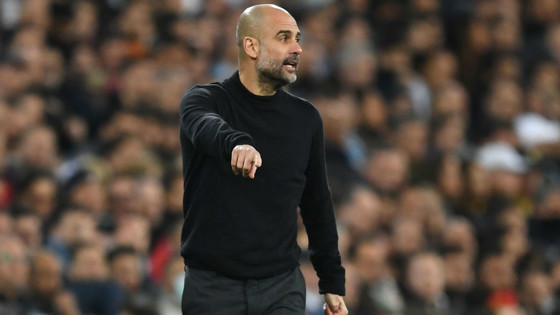 "Pep is very intense," he said. "The main thing you notice is his desire to win, he never drops it but is for our own good.
"And he likes to work with youngsters and help them develop, that was one of the reasons why I came.
"I was really happy to choose my team correctly, with a very qualified squad, players, coaches.
"The reception I received from everyone at the Club and the supporters was perfect as well."