Gabriel Jesus admits getting used to football's new normal has not been easy.
Like any player, routine is a huge part of football; from training to matchdays, everything is carefully planned and familiar, but the restrictions and social distancing needed to meet Premier League regulations have made everything different.
"The return was a bit weird," said Jesus.
BUY NOW: David Silva tribute book 'El Mago' now available
"We arrive at the training ground and we can't use all of the facilities, so it's strange, but we knew from the beginning that we were only allowed to train in small groups.
"As soon as that changed and we were able to train as a group, it got better."
Jesus says he kept his training schedule as normal as possible during the lockdown and that he is feeling sharp and ready to go again.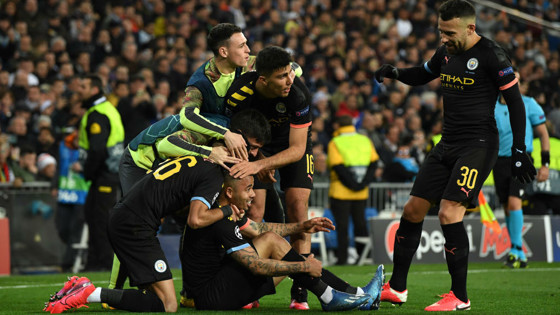 "Everyone that follows me on social media could see that I've kept training during the lockdown, because we weren't able to predict when we would be allowed back," he said.
"I hope we are all able to return to normal, because it was a strange time during this pandemic which made the world stop.
"I work with Andre [Cunha] and the Club's team. I have always made it clear to him that I did not want to do more nor less of what I already do with the Club.
"I want to do what I need, and we have always been able to coordinate with the Club's instructions. It helped a lot, especially during this period. I trained every day via video calls and that was very important."
Jesus also revealed that the sessions may have changed, but Pep Guardiola's ingenuity has not.
He said: "The concept is always the same. There are one or two things that have changed, but I will not be revealing them here!
"Pep is creative and intense, so he always has ways to make sure that the players' fusion always works.
"This is something that he always does, especially now, after three months without games and that's good.
"When we return, we know the situation. It is a tough moment in the Premier League and very difficult for us to win the league, but we still have two more trophies to fight for and will look to win as many games as we can."