City forward Ferran Torres has warned against complacency in Wednesday's Champions League opener against RB Leipzig.
Pep Guardiola's men will be hoping to go one better in this season's competition, having reached our first ever Champions League final during 2020-21.
Our first Group A match sees us welcome Leipzig to the Etihad Stadium, as they look to build some momentum after a slow start to the new Bundesliga season.
Nonetheless, Torres has pointed out that Die Roten Bullen, who reached the semi-finals of Europe's elite competition in 2019-20 and have beaten both Tottenham Hotspur and Manchester United in the past three seasons, aren't to be taken lightly.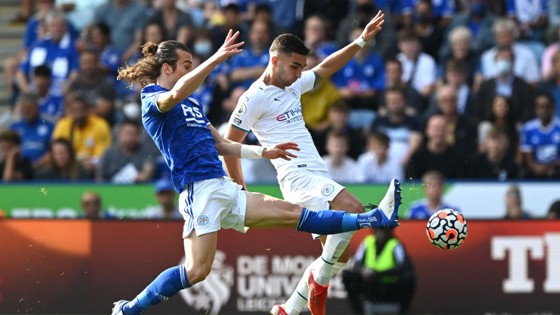 "It's the Champions League, it's the biggest tournament and you can't relax," the Spaniard said.
"Any team could beat you. They're in that competition for a reason.
"We were very close to winning it last year. We did a great season in the Champions League and we won the Premier League, which is the most challenging competition because you have to be consistent for a whole year to be able to win it.
"The Champions League? Yes, we just couldn't make it last season but now we have another chance and we'll do our best to win it."
After defeat on the opening day, City have hit our stride at the beginning of the new campaign, winning each of our last three matches while scoring 11 goals in the process.
And Torres has been a vital part of that fine form, contributing two goals and one assist so far in the Premier League.
At just 21, the Spaniard's best years are surely ahead of him, but he's lifted the lid on where his love of the beautiful game initially stemmed from in his formative years.
He reflected: "I have had a football since I started crawling and then walking. Since then, all of the presents I got had something to do with football.
"My first memory was being at school and playing with my friends in the team we had at school. And then the next year I was at the Valencia academy and now here I am, 21 years old and at City.
CITY+ | SUBSCRIBE TO ACCESS EXCLUSIVE CONTENT
"To be honest my family likes football. No one in my family had worked in football, so I had to be the first one to do so and I'm really proud.
"I think family is always very important, they are the people you see the most and they are the ones helping you out when you're growing up, they raise you, they are very important."