'We've got Nicolas Otamendi; we've got Kun Aguero too; we've got Pablo Zabaleta; they're our Argentinian Blues, our Argentinian Blues, are coming after you."
A popular chant in recent seasons and with very good reason.
City's connection with Argentina is perhaps the strongest of any Premier League club, so the question must be this: why are Argentinian players so popular with our fans?
There are fairly obvious answers, of course, which we will discuss shortly, but the connection goes back further than the recent past.
All the way back to 1981 in fact – though initially, the Argentina stars weren't wearing the sky blue of Manchester City.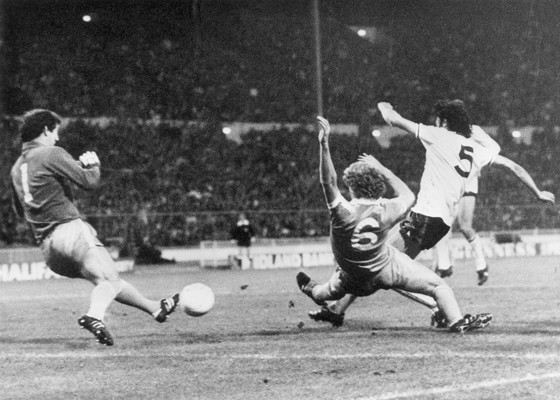 In 1981, City took on Tottenham – one of the clubs who had invested in overseas players after the iconic World Cup '78 in Argentina.
Ossie Ardiles and Ricky Villa were two technically gifted attacking midfielders who quickly became popular in England and both would feature in the Centenary FA Cup final against City at Wembley.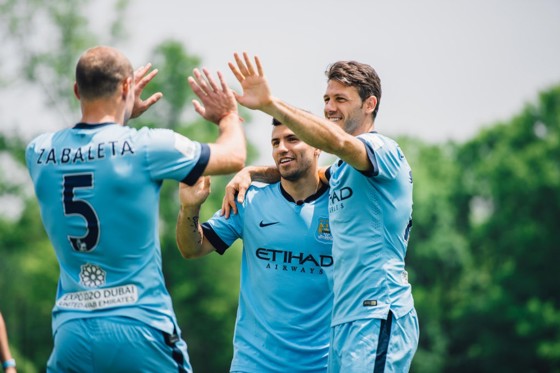 What is sometimes forgotten in the annals of time, is that in the final, Villa was substituted and as he disconsolately trudged around the pitch towards the tunnel, City fans applauded him warmly.
City had been winning 1-0 but Spurs levelled through a Tommy Hutchison own goal ten minutes from time and the game eventually went to a replay.
Of course, Ricky Villa's repayment was to score twice in the replay five days later, including a slaloming dribble as he bagged the winner.
CITY+ - Free to Cityzens until football resumes
A tenuous connection, maybe – but one that was remembered for many years.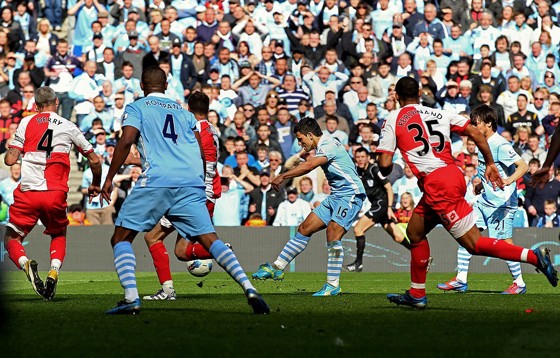 It would be many more years before City finally signed an Argentine player of our own when, in 2002, Matias Vuoso was signed by Kevin Keegan.
Well, though born in Argentina, he represented Mexico, so yet another tenuous link.
It is perhaps fitting that the first Argentine player to kick a ball for Manchester City, was Pablo Zabaleta – a little-known right back snapped up from Espanyol by Mark Hughes.
'Zaba' quickly became a fan favourite for his attitude on and off the pitch and his habit of shedding blood in the line of duty for City with his fearless approach to defending.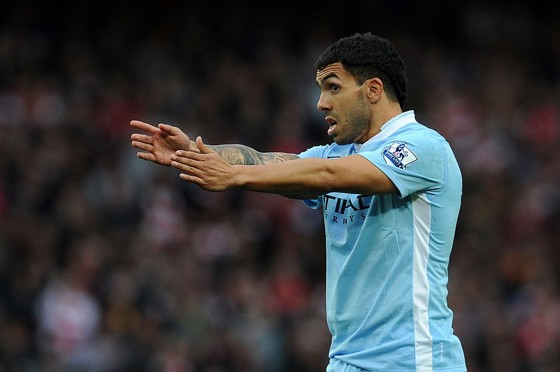 How do you follow a signing like that? Well, you sign Carlos Tevez.
Tevez shared that fearless, street-fighting spirit with a will to win and tireless work ethic – not to mention he had been pinched from under the noses of Manchester United.
BUY NOW! Shop the 2019 Champions range
Tevez was an instant hit and though he was a completely different character to Zaba, he was another player you desperately wanted in your team rather than playing against it.
And the bond with Argentinian players continued with the 2011 capture of Sergio Aguero, who quickly forged a lethal partnership with Tevez and it was no coincidence all three played a big part in the final day title clincher against QPR.
And there were more Argentinian players to come.
Martin Demichelis was a rock at the centre of the City defence that won the 2013/14 title and the following campaign, Willy Caballero arrived.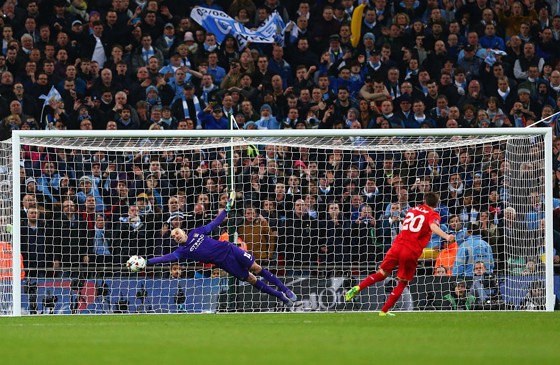 Caballero became something of a cult figure among City fans and attained hero status when he was the star man of the 2016 Carabao Cup final penalty shoot-out against Liverpool, helping City win 3-1 with three excellent saves.
By that time, Nicolas Otamendi had also joined the Club and with more than 200 appearances under his belt t date and two Premier League titles  he is yet another successful La Albiceleste addition.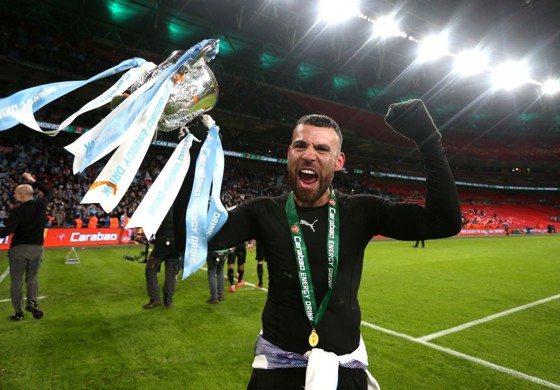 Bruno Zuculini was only 21 when he arrived in 2013 and would only play one game for City – but while he has been perhaps the least effective Argentine - Aguero and Zabaleta have accumulated 701 appearances between them.
And it's worth mentioning that Aguero has become our greatest ever goal-scorer, too(!)
Between our Argentine Blues, there have been 1203 appearances, 354 goals and a collection of 28 winners medals for Premier League, FA Cup and Carabao Cup successes.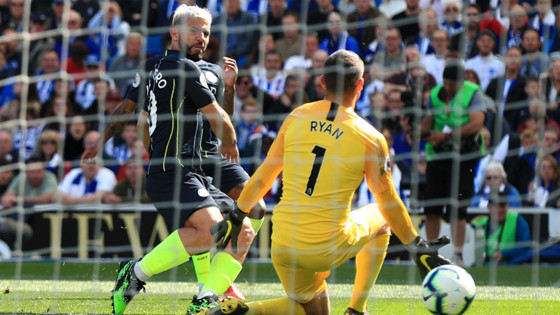 It's fair to say the Argentinian influence on City over the past decade – and as part of the Club's DNA - has been immense.