Pep Guardiola says City's superb 3-1 win at Chelsea at the start of January made his players believe that everything was possible this season.
City went into the game with a number of injuries and several players affected by Covid-19, leaving the squad stripped to the bare bones.
But, in what was arguably the performance of the campaign, City blew Chelsea away with a stunning first-half display that saw Ilkay Gundogan, Phil Foden and Kevin De Bruyne score in a devastating 18-minute period to 3-0 up with barely half-an-hour played.
And the winning margin could have been bigger.
"It was the turning point, definitely," said Pep.
"The game away to Southampton was the second most important game, but at Stamford Bridge, with just 14 players available, injuries and Covid, that was the moment we believed we could do it.
"That was one of the three moments earlier in the season that helped us stay there - but the Chelsea win helped us think we can do it.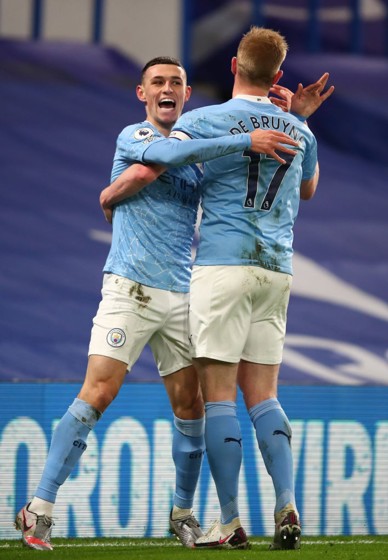 "I have incredible confidence in academies. At Barcelona, I trust them and promote them. I was not scared to go to Chelsea with just 14 senior players.
"Sometimes players in difficult moments give you something extra. Everyone gives extra.
"The players who then came back joined in and then we were winning, winning, winning, and we continued with that rhythm and that is why we are where we are."
Despite City's glut of high profile fixtures, Guardiola says it is not exhausting but a 'privilege' to be in the position his team are in.
With little more than a month to go, City remain in four competitions, reaching the semi-finals of the FA Cup and Champions League, Carabao Cup final and leading the Premier League by 11 points.
With 50 matches played to date and at least 10 more to come, the City boss says this is exactly where he and his players wanted to be going into the final few weeks.
"How privileged we are," he said. "Is it tough? No, completely the opposite. This is the best moment of the season and best part of our careers.
"They have the challenge to play every three days, win titles, and get closer to winning Premier League. it's a privilege.
"I say, 'do it with a big smile', take the training today. At that moment we are not tired. If you are tired, you don't love this game.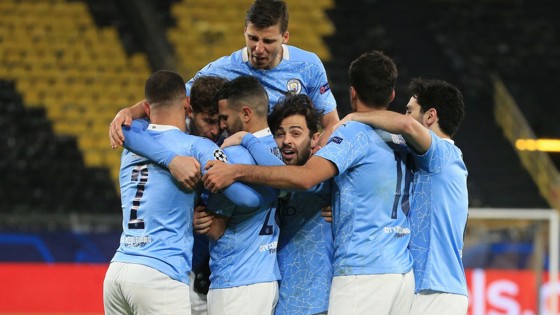 "If we had gone out to Dortmund, then we are tired. When you are close to winning titles, never are you tired. 
"I am sleeping better than ever. I come here dreaming of playing good tomorrow and playing in the final. I would love to play Sunday, but OK, we play Saturday.
"It's perfect. We are in the semi-final of the FA Cup. I say right now, we cannot win one title.
"United are in top form, we have to win games to win Premier League because in football anything can happen.
"You can lose four or five games in a  row. That's why you have to stay in the present like in golf, teachers say stay in the present.
"Tomorrow we face one of the best teams in Europe. Thomas Tuchel is now one of the best managers and their squad is talented.
"They control everything. They have absolutely everything. Playing well they get results. It's a challenge for us." 
Chelsea v City
We will have full coverage of Saturday's game right here on ManCity.com and on the official Man City app.
DOWNLOAD THE OFFICIAL MAN CITY APP 
Live text updates will begin in our Matchday Centre at 15:30 (BST).
We're Not Really Here gets under way at 16:25 (BST), with Shaun Goater and Richard Dunne joining us the studio and Shaun Wright-Phillips reporting from Wembley.
And CITY+ subscribers can watch a full 90-minute replay of the match from midnight.
You can get exclusive City content with a CITY+ subscription.