Aymeric Laporte insists he and his teammates have prepared for Spain's last eight clash with Switzerland at Euro 2020 as if it were the final.
The three-time champions have hit their stride in recent matches, scoring five goals apiece against Slovakia in their final group game and Croatia in the last-16 respectively.
Their opponents are currently enjoying their best national tournament performance since the 1954 World Cup, shocking reigning World Champions, France, on penalties in the previous round.
Despite La Roja arguably coming into the game as slight favourites, Laporte insists that they won't be taking Switzerland lightly as they aim to set up a semi-final tie with either Belgium or Italy.
"We fought hard to get to where we are today and now we need to focus on these games and approach them as if they were finals," he declared in a pre-match press conference.
"We can't afford to slip up because that would mean going home.
"Our aim is the same as all the other teams, we want to go as far as we can in this competition and obviously win the game against Switzerland.
"I think we're a very good side and we've shown that in our last couple of games. We have a spectacular group of players, we're a tough side to beat as well.
"We've been playing well for a number of games now, won our last couple and that's the reason why we're in the quarter-finals.
"I'm very excited, very motivated, let's hope everything goes well for us."
After drawing with Sweden and Poland respectively, Spain's dominant 5-0 victory over Slovakia in their final Group E match seemingly acted as the catalyst for their Euro 2020 prospects.
Laporte grabbed his first international goal in that victory but insists that it was only a matter of time before things clicked for Luis Enrique's side based on their performances so far.
He reflected: "In the first two games we deserved more.
"Things didn't go perfectly for us in those games and we found it tough but that's normal in football, you can't win every game 3-0.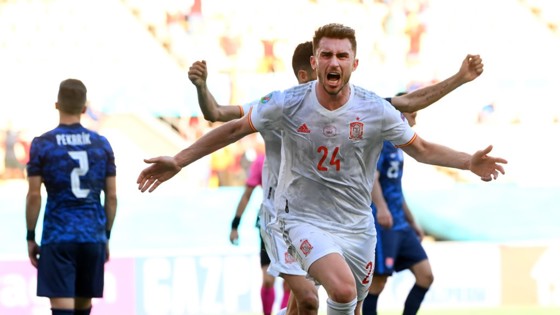 "Particularly in an international competition such as this one, we know that there are other teams who want to win matches as well.
"Sometimes that's why you don't get those good performances. Every team is hard to play against."
In order to book their place in the last eight, Spain came out on top against Croatia after extra time in one of Euro 2020's most thrilling clashes so far.
Ferran Torres' strike on 77 minutes had seen La Roja into a 3-1 lead, but a late fightback from the 2018 World Cup finalists forced extra time.
Luis Enrique's side would eventually win 5-3 and, while Laporte conceded that there's always room for improvement, he believes Croatia's late fightback isn't cause for concern.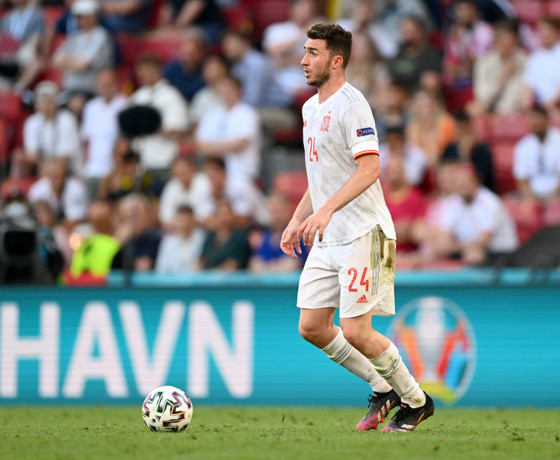 "I think it's as I've said before we need to continue what we're doing and what we know best which is playing football," he pointed out.
"(The) final 10 minutes against Croatia, we've gone over that, we've analysed it.
"It's not that we couldn't do more, of course there's always things you can improve but I don't think we deserved to concede two late goals.
CITY+ | SUBSCRIBE TO ACCESS EXCLUSIVE CONTENT
"As you'll have seen that has happened to other teams as well in this round.
"I don't think there's a defensive issue, sometimes you can just concede two goals like that in a football match.
"(But) we obviously need to be self critical, look at what we can do better and focus on avoiding that again. We want to improve those things going forward."