Pep Guardiola has revealed Ruben Dias will travel with the squad to Madrid ahead of the quarter-final second leg against Atleti on Wednesday evening.
The Portuguese skipper has missed the past six weeks with injury but returned to training on Monday.
The City boss was keen to point out that Dias is unlikely to start against Atletico Madrid given his lack of full training and game time.
"He travels with us, the rest are fit," said Guardiola, who was then asked if there was potential for Dias to be in the starting XI.
"From the beginning tomorrow? No," he said.
"He did one training session after six weeks off.
"It is premature, but the fact he is back with the schedule we have is good. Everyone will be important and Ruben is."
There was also encouraging news regarding Cole Palmer who has missed several weeks with a foot injury.
The 19 year-old playmaker has featured in 11 games this season as his influence grows and has scored three goals.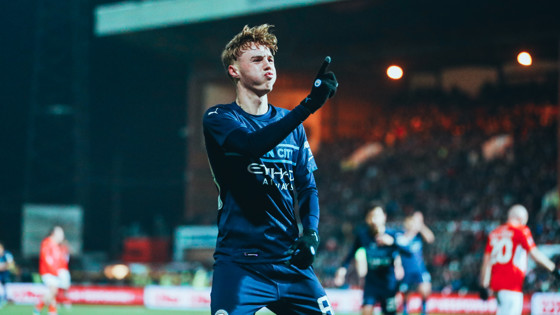 Guardiola says the youngster is now on the verge of a return, saying: "He is much, much better but I don't think he will travel.
"I will finish the list later. Maybe if he feels good. He feels better and we tried to avoid surgery.
"The doctor says we will try to avoid it, hopefully.."
Guardiola was also asked whether he felt his team can play better than the first leg at the Etihad.
Kevin De Bruyne's goal is the difference between the sides ahead of kick-off, and the City boss believes his team has room to improve.
"Yes we can be better," he said. "It will be slightly different there than it was in Manchester.
"There will be moments we will have to be ready to defend. They are so intense. They have incredible support for the team and manager.
"We need to create chances. We know Atletico Madrid in the knockout stage is so, so difficult. We will try.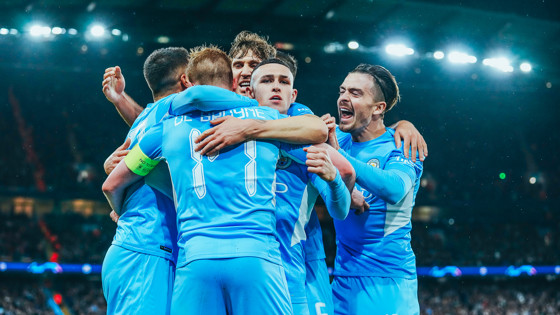 "We travel with a sure result and intention to win the game. We try to see what the score is in the last five, ten minutes.
"It will be different from the first because they are at home and create momentum with their own game and the passion of their fans and the history they have.
"There will be moments when they are aggressive and create problems.
"We have to play our game. We have done these years. You have to finish with 11 in the knockout stages.
"The message will not for one second be different to what we have done all the time.
"Be careful in situations, defend well. Control the transitions which are really good. All the stuff we prepared - we need to do it as well as possible.
"I trust the players a lot. I know how it works, this world. Things change up and down, positive and negative.
"But we travel there to win the game. That's what we have to do."