Women's Team
1
Parris: I'm so grateful to this Club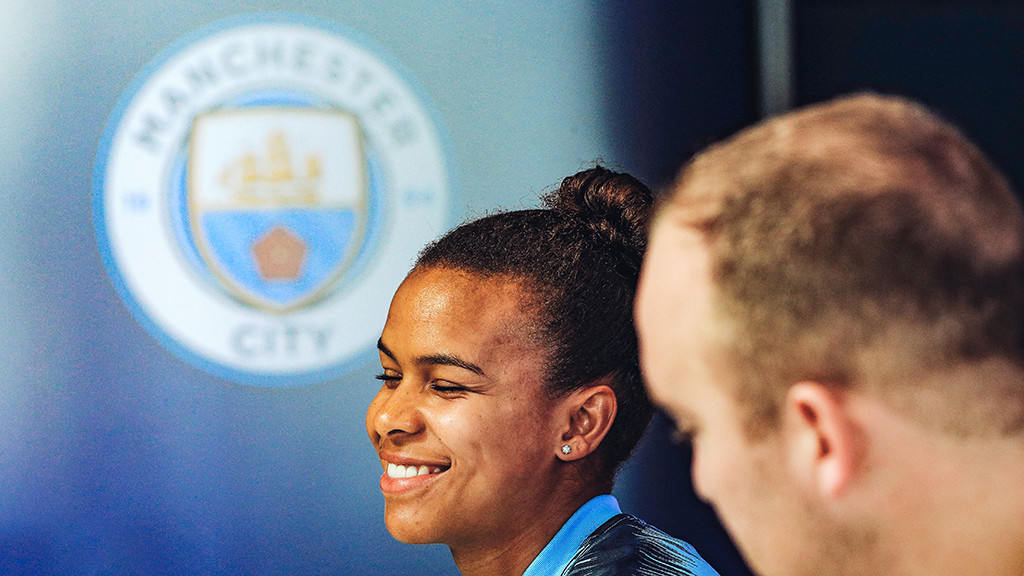 PRESS CONFERENCE: Nikita Parris addresses the media, ahead of the game...
Nikita Parris credits her exceptional recent form to Nick Cushing's guidance and Club's support for our women's team.
The City and England forward – the Super League's all-time record goalscorer – has netted eight goals in six games, increasing her tally to 16 for the season.
"I feel confident in every game," Parris declared. "For the last few years, I've improved so much under Nick and I'm so grateful to this football Club.
READ: When and where is the Conti Cup Final?
WATCH: Nick Cushing | 'City have a hunger to succeed'
TICKETS: Buy online
"To be honest, my performances and mentality have just shot up. Every time I step out onto the pitch, I want to score and I want to win.
"I want to win trophies. Being the best is: applying yourself to every game, and being the best version of myself – whether that's by scoring goals, assists or big performances."
Parris also hailed the relationship she has with her teammates – both on and off the pitch – as key to success, on an individual and collective level.
"Everyone is aware of what we are doing but we continue to progress," she added.
"Arsenal and Chelsea have proved that. We need to build each year.

"Massively, the girls are always putting in extra effort. We work so hard in training and the relationship shows – whether it's me and Georgia, Caz or Tessa… the camaraderie shows."
City lock horns with Chelsea on Sunday afternoon – the first of a 'City v Chelsea double header', as the men's team also face the Londoners at the Etihad Stadium afterwards.
Having defeated Emma Hayes' side in the Continental Cup semi-finals on Wednesday night, Parris warned of a potential backlash and encouraged the City faithful to show their support, as the Blues look to open up a points gap atop the Super League table.
CUP FINAL...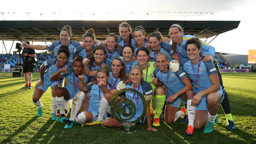 "You have to deal with each game in isolation," she stated.

"Chelsea will come back fighting and we have to be ready.
"[Playing in front of a big crowd] is massive and gives you a real boost. We are so grateful for the support and hopefully, we will get some new supporters."
📸 This is how it feels to be City 💙

🔵 #mancity pic.twitter.com/qOhnTN3upN

— Man City Women (@ManCityWomen) February 6, 2019