City striker Georgia Stanway is adamant that Nick Cushing's side have even more to give after their 2-0 win over Arsenal.
The Blues became the first club to beat the Gunners this season, while maintaining our unbeaten run in the competition so far and also registering a clean sheet.
READ: McManus and Walsh hit City centuries
READ: Report | City 2-0 Arsenal
Stanway's brace sees City edge closer to the north London side at the top of the Women's Super League table, with City now just three points below Arsenal.
"The game shows that it's pretty tight (in the table) and that the league is getting more competitive," Stanway said after the match. "I think our win today shows that we are still here to compete and we have still got so much more to give.
"We worked hard, we were relentless, kept a clean sheet and didn't let them affect us. It's just a massive performance from the girls.
"So far (the season) has been bumpy and it was upsetting to get knocked out of Uefa Champions League so early, but that now allows us to turn our focus on the other competitions.
"We have started on the right foot and we've shown that by getting the three points."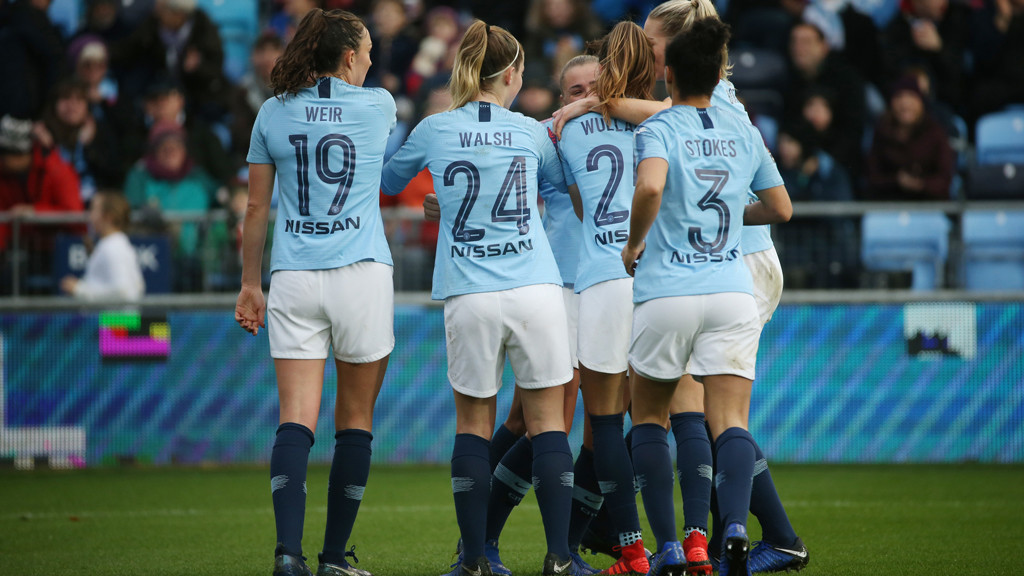 A goal either side of half time from Stanway marked her eighth and ninth goals of the season, and the teeanger has outlined her target for the remaining games of 2018.
"10 before Christmas," Stanway added. "That's the plan!
"There's no better feeling than scoring, especially against the team that's top of the league, but credit to the girls, I couldn't do it without them – someone's got to pass you that ball and someone has got to defend their shots as well."