Women's Team
1
We haven't reached our peak yet, says Beattie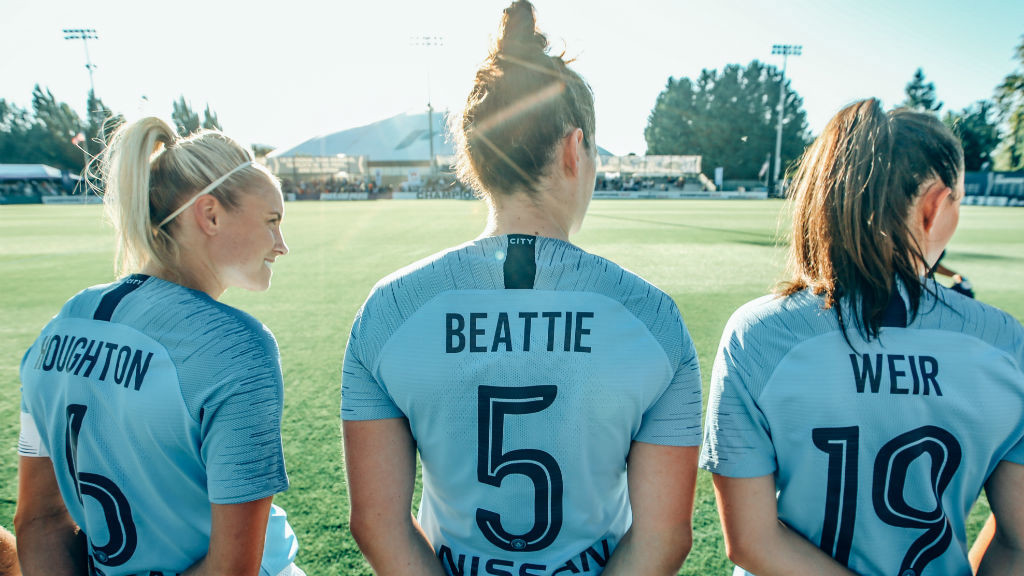 POST-MATCH: Jen Beattie speaks to ManCity.com...
Jen Beattie is adamant that City have more to give after the Blues' opening game of the season ended goalless.
Nick Cushing's side travelled to Birmingham in the first Continental Tyres Cup group stage clash of the season, but after 90 minutes neither side managed to find the net. It went to penalties – a new addition to the competition – with the chance to secure another valuable point.
READ: Report | City 0-0 Birmingham
READ: City learn UWCL last 32 opponents
City went on to win 5-4 on penalties, with Beattie netting the winning goal from the spot.
Despite keeping a clean sheet, the centre-back stated that the Blues are yet to hit the ground running.
"Birmingham are always such a tough team to play against and we expected that," Beattie told ManCity.com. "I don't think we've hit the ground running quite yet.
"A draw wasn't what we wanted but we are glad to take the two points from the penalty shoot-out.
"We haven't hit our peak yet - there's still a lot more to come from us."
Speaking about the new format, the defender is keen to avoid the shoot-out situation as the competition continues.

"It's great if you win them [penalties], but obviously if you don't it's really disappointing to watch the other team take two points from just a draw.
"It's exciting for viewers but for us it's good to get that extra point. It was great to score the winning penalty - I felt more tense standing in the line watching the penalties than I did taking my own. Once I got up there I felt quite relaxed and was more than happy to just see it hit the back of the net."
Next, Nick Cushing's side take on Leicester City in the same competition on Sunday 26 August.
"Against Leicester we need to be more ruthless - we need to take more opportunities and see the game out from an earlier point in the game and get the goals.
"Obviously as a defender it's great to get a clean sheet but you want to see it in the net at the other end of the pitch and I think that's the thing – we needed goals against Birmingham, so hopefully we can do that against Leicester."