Women's Team
1
Cushing: Use experience as inspiration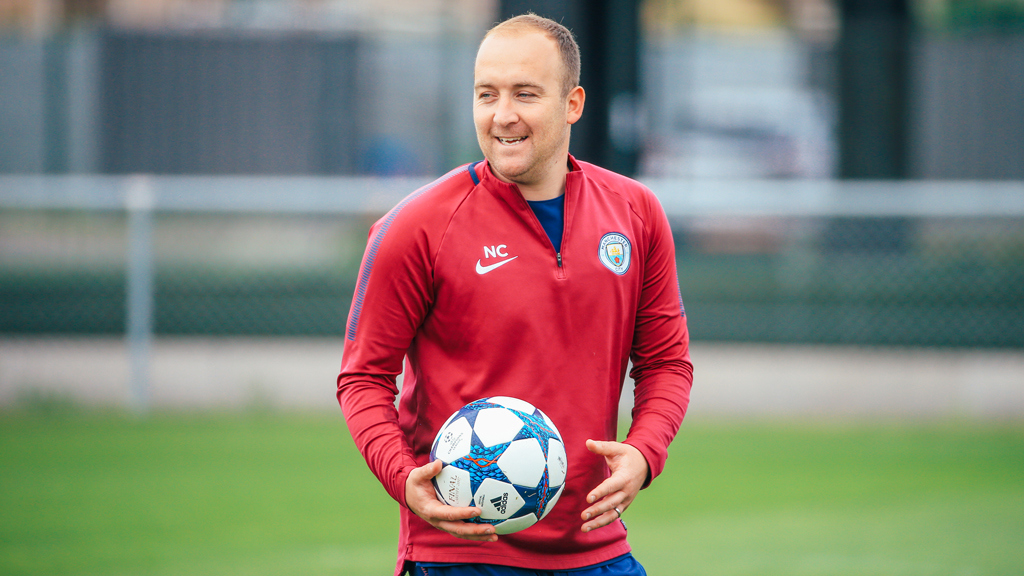 THE BOSS: Nick Cushing gets involved
Nick Cushing has urged City to use the Women's Champions League semi-final disappointment as motivation.
The Blues were edged out by holders Lyon over two legs, losing 1-0 at the Parc Olympique Lyonnais, courtesy of Lucy Bronze's first-half volley.
It was the second successive occasion the French outfit had emerged victorious in a last four tie but Cushing asserted his side's performance heralded evidence of real progress.
City still have a strong chance of retaining the Super League title with five games remaining and the Blues boss has encouraged his side to use their setback proactively.
"I said to the players after the game: we need to use the disappointment as motivation and the experience as inspiration," he told ManCity.com.
"I thought the performance was excellent. I thought our defensive organisation – whether that's pressing from the front of when we were under pressure – was excellent.
"We defended those moments under pressure really well – apart from the one moment when they scored.
"The build-up was probably the best it's been all season. The composure and level of technique, plus the responsibility the players took with their understanding was brilliant.
"We just didn't create enough offensive moments.
"If you can go out there and minimize the amount of clear chances at goal the likes of Eugenie Le Sommer, Dzsenifer Marozsan Lucy Bronze – world-class players – can create, and you can also dominate them with the ball, you have to take that performance into a WSL game.

"In this game, we have to be realistic. We were playing against the best back four in the world – with the likes of Wendie Renard and Lucy Bronze, who are top level players.
"We have young players and play with an offensive midfield so we can dominate the ball. We know we were not going to be able to put Lyon under the same pressure around their box as they did with us because they have the world's best players.
"We play with Abbie McManus, Georgia Stanway, Nikita Parris, Mel Lawley – young players with not much experience in the latter stages of the Champions League, and we have shown progress.
"This year, we took the tie right up until the last moment whereas last year, we were probably out of it and needed a miracle.
"We've shown we can dominate a team like Lyon but there are areas we need to improve on and that's football.
"I said before the first tie: we have to use this experience as a positive experience whatever happens. I knew Lyon wouldn't dominate us and I knew they wouldn't beat us by a big score because I know my team.
"We're a good team and incredibly dedicated – we're not going to let another team dominate. We were taking on a team of all-stars in a difficult game but we need to be realistic, keep training and the process of improvement will happen.
"We know we have good players and we know we can perform well. We know where we need to improve."