Women's Team
1
Ross: Champions League nights are special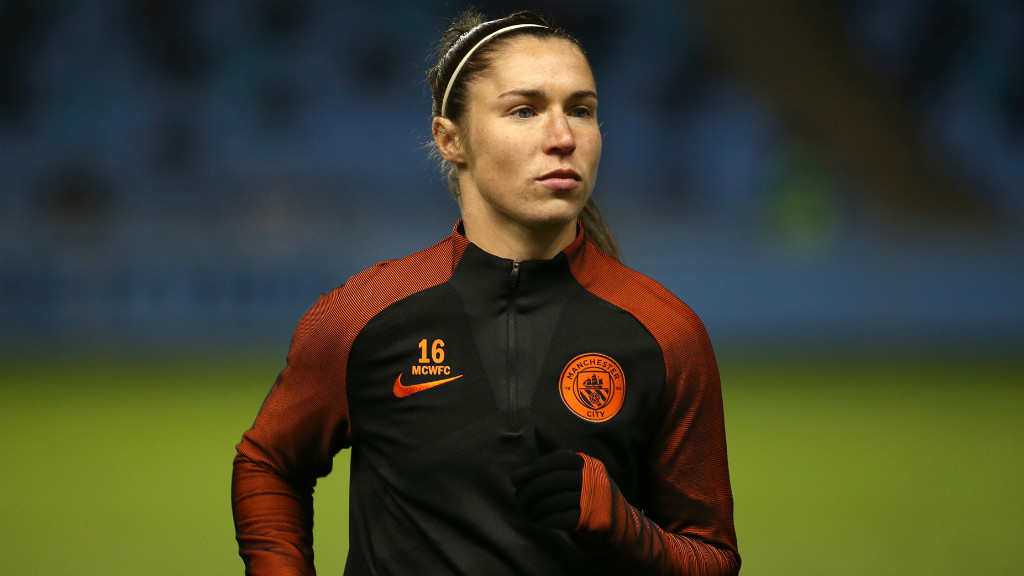 TOP SCORER: Jane Ross bagged 13 goals in her debut season with Man City Women
Jane Ross Is eyeing an away goal in Denmark to hand Man City Women a strong advantage in the Champions League.
The Blues travel to Fortuna Hjorring on Thursday night in the first leg of the quarter-final, with a semi-final spot against either Wolfsburg or Lyon up for grabs.
The Scot, who finished the 2016 campaign as the Club's top scorer, insists Nick Cushing's side are targeting two victories from the tie and have no intention of settling for anything less.
"We know the task ahead of us," she stated. "It doesn't matter where we're going to be playing.
"We need to play both home and away and we'll be going into both games to win them.
"Going there and getting an away goal would be very positive and something we want to do.
"We're always looking to build and progress and get to the level we want to be at.
"Of course, we want to be in the Champions League final in Wales. We've got to the quarter-finals so far, which is a great achievement, but we want to go all the way.
"We're not getting carried away though – we would have four tough games to go until that stage."
Ross added the team have learned a lot in recent weeks with some challenging friendlies, an FA Cup tie and plenty of graft out on the training pitch.
She feels it has been ideal preparation for a difficult period of games.
"It's been good," she reflected. "It's been tough and challenging but enjoyable.
"We've had a number of friendlies over the past few weeks which have all been against quality opposition and we progressed in the FA Cup.
"Our preparation so far has been focused on us – our system, our team and how we want to play.
"It's been great to get back in (after the international break), play with one another again, get used to the system... After every match, we've analysed the games and the results both as a team and in terms of individual performances.
"There have been good challenges which will hopefully put us in good stead for the Champions League games."
Ross also highlighted the importance of the role the City fans can play in the second leg clash at the Academy Stadium.
The Blue faithful have become renowned as the most dedicated, vocal supporters in the Super League and the Scot hopes their loyalty can translate to European competition.
"The fans were brilliant last season," she smiled. "It was really amazing to play in front of them.
"Champions League games are such special occasions and to have fans here supporting us for the quarter-final would be great."
Tickets for City's second leg quarter-final clash with Fortuna Hjorring (Thursday 30 March, 7pm) are now on sale.
🔵 @KosovareAsllani @LucyBronze @IzzyChr17 & @CarliLloyd
🗣️ Ask a question
✍️ #mcwfc shirt signing
📅 21 March
⏰ 5.30-7.30pm
📍CityStore pic.twitter.com/20Vgw7nWPF

— Man City Women (@ManCityWomen) March 17, 2017