Women's Team
1
Man City host Raise Your Game event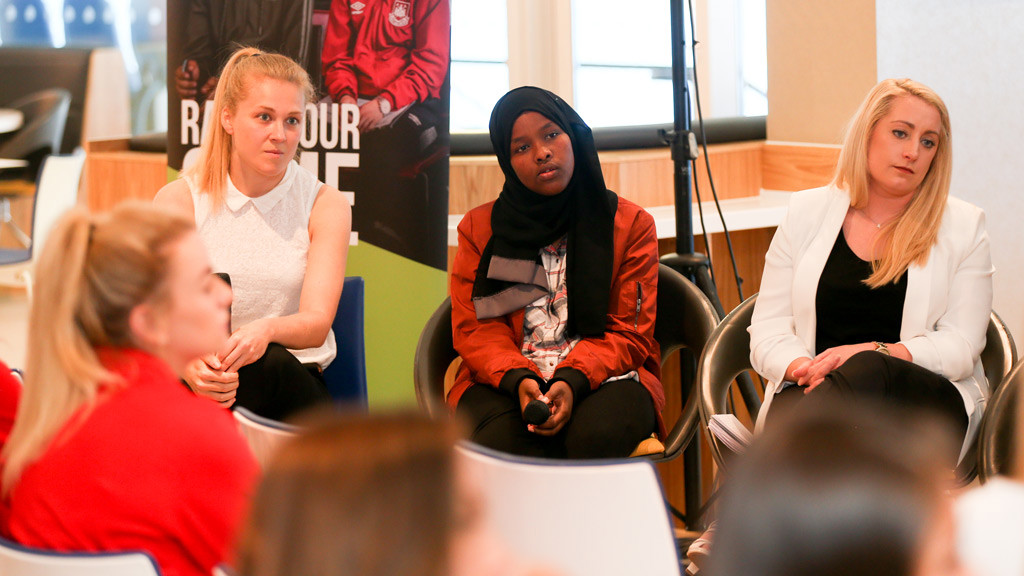 RAISE YOUR GAME: Manchester City hosted the fourth Raise Your Game event
Raise Your Game, an event organised by Kick It Out designed to mentor women who want to forge a career in football, returned to the Etihad Stadium for the second time this week.
Supported by the Premier League, Raise Your Game is now in its fourth year. It seeks to empower women and educate them about they can elevate themselves in a sport still dominated by men.
A host of guest speakers were on hand to discuss the challenges faced by women in football, as well as offer practical advice about how they can develop the skills needed to progress in areas such as community, development, administration and sports science.
Vicky Kloss, Chief Communications Officer at Manchester City, opened up the afternoon session, and former England international Rachel Brown-Finnis was also on hand to offer her expertise.
A workshop run by BBC employees to help attendees improve their CV also took place.
Charlotte O'Neill, Head of Operations and Development at City Football Academy, believes the event was a resounding success.
"It's really important to have these kind of events," she said. "I'd have loved for them to have been a feature of my early career!
"It's great to meet other sports professionals and the fact they're female is a bonus. It was a fantastic and really interesting. I learned a lot.
"There were a variety of stories. I was in a panel with an elite women's referee, which is a completely different pathway to me but we share a lot of the challenges day-to-day."
For more information about Raise Your Game, please visit: http://www.kickitout.org/