Women's Team
1
Stokes eyes statement performance against Scots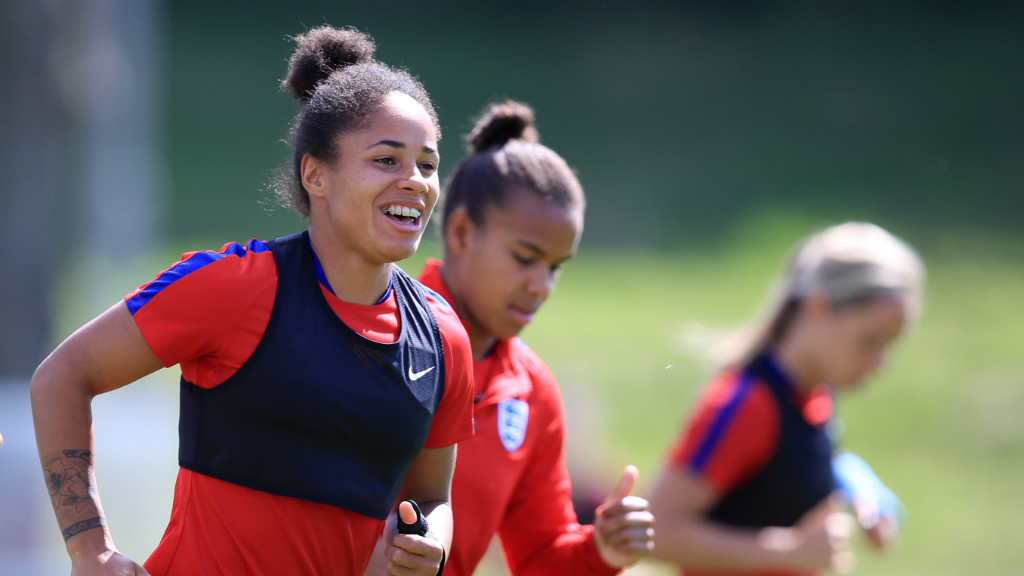 FOCUSED: Demi Stokes has called on her England team-mates to put in a big performance against Scotland.
A chance to send a message to the rest of the tournament is how Demi Stokes views England's European Championship opener against Scotland.
The Lionesses' campaign begins with a tough test against the Tartan Army on Wednesday 19 July and for the Manchester City Women defender, the aim is not only to win, but to win well.
Third place in the 2015 World Cup sees Mark Sampson's outfit considered one of the pre-tournament favourites and it's a welcome pressure for Stokes, who sees the Scotland clash as the perfect opportunity to lay down a marker to their rivals.
"There was always going to be pressure after doing so well at the World Cup, but we've got to embrace that because we've come here to win," she declared.
"That first victory is always important in tournament football, but Scotland will come out all guns blazing so it's not going to be easy.
"If we play like we can then we'll get the job done and we'll make a statement. That's what we want to do."
While the 25-year-old admits the team will be taking it one game at a time, England's aim is to top Group D, which also includes Spain and Portugal.
Such aims are testament to this group of players and the standards they have set themselves in recent years and as Stokes explains, there is a belief they can make an impact in the latter stages of the tournament.
"Everyone is really confident and we're ready to begin now because it's been a long countdown.
Picture Special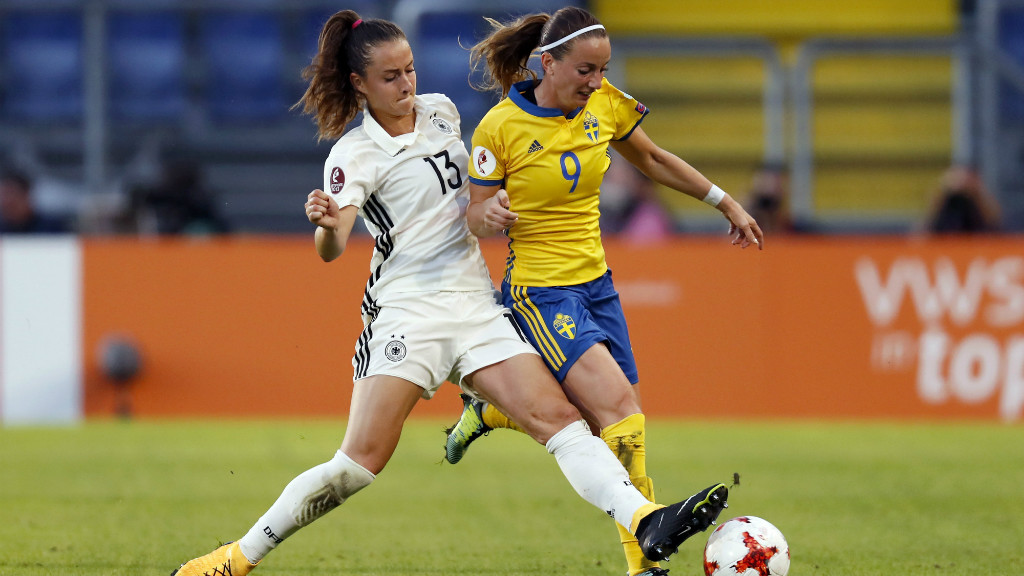 "We want to top the group and we'd all be disappointed if we don't get to the final. That's our target and it is doable.
"You don't come to a tournament thinking lets finish third or second."
With six team-mates alongside her, there's a strong City presence at international level and for the South Shields native, her experiences domestically have provided invaluable preparation.
Indeed, the Blues debut Champions League campaign exposed the full-back to top level European competition, a welcome boost going into her first major tournament.
"I'm going into the unknown and you're confident when you don't know what to expect.
"I'm taking everything in because it's a great opportunity to show what you can do and last season will definitely help.
"We were exposed to more international players and the more you play against them the better it is for you and that's a positive when you come into tournament football."
Two years ago in Canada, the Lionesses World Cup exploits captured the imagination of a nation and propelled women's football into the spotlight like never before.
And now more than ever, Stokes says she and her team-mates are aware of the impact their success can have on the next generation.
"We can definitely inspire young girls and boys with what we're doing.
"The game has moved forward leaps and bounds since the World Cup and I think it's important we keep pushing on.
"We may not actually benefit from it, but another little girl may, so it's important we do that."
You can see Demi, the rest of City's England representatives and Scotland's Jane Ross in action on Wednesday 19 July. The game kicks off at 7.45pm and will be shown live on Channel 4.