Women's Team
1
Corboz seeking home comforts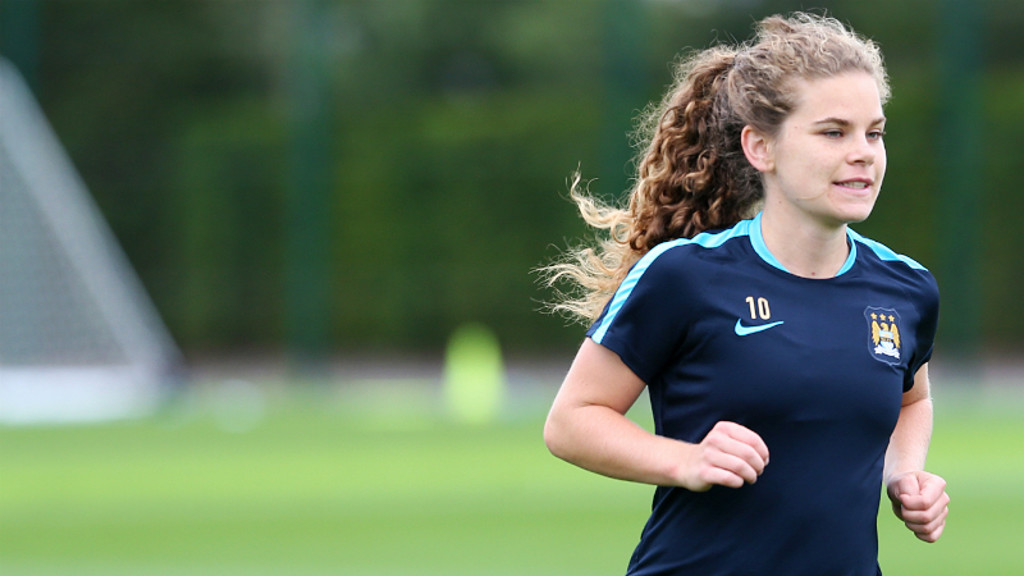 Daphne Corboz believes home advantage could be key in Sunday's clash with Liverpool.
City take to the Academy Stadium pitch for the first time since the beginning of May when the Reds visit - the second successive meeting between the two sides.
The Blues ended the first half of the campaign with a goalless draw in Widnes - a result Corboz admits her side were dissatisfied with.
The American playmaker asserts though lessons were learned, with Nick Cushing's side eager to prove so in front of their own fans.
"When you're winning, you are disappointed with a tied result but that's just because we're ambitious," she told mcfc.co.uk.
"I think Liverpool had a good gameplan and it worked. They set out to frustrate us.
"We probably had the majority of the ball but were unable to really create chances. That's usually one of our strengths.
"We're glad to have a home game. We absolutely love playing at home. We love our pitch and of course, the fans.

"It's really exciting to play in front of our home crowd - we wish we could do it every week."
A month without a match allowed the team to savour some well-earned time off. Corboz added the rest was welcome, leaving the team fresh and raring to go once again.
"The break was good for everyone," she smiled. "We had a week off which was definitely enjoyed but it's nice to be back in with the girls and competing again.
"Time off allows us to recuperate and learn but we want to keep the momentum that we had going now. Hopefully, that will translate into the second half of the season as well.
"We completed the first half with six wins and a draw and if you'd have asked us to take that beforehand, we'd have done so 100 times.
"The fact we haven't conceded a goal too is an incredible stat to have and hopefully, we can keep that going as well.
"It really is a testament to our team organisation and of course, the defenders and goalkeepers!
"We're all really excited to be back and hopefully, we'll get back to winning ways straight away."
MCWFC v Liverpool
Table-topping City welcome Liverpool to the Academy Stadium on Sunday 26 June at 2pm.
Tickets for the clash are now on sale. Secure your seat here and cheer the Blues on to victory.
#CMONCITY