Media Watch
1
Media hail greatest title race of all-time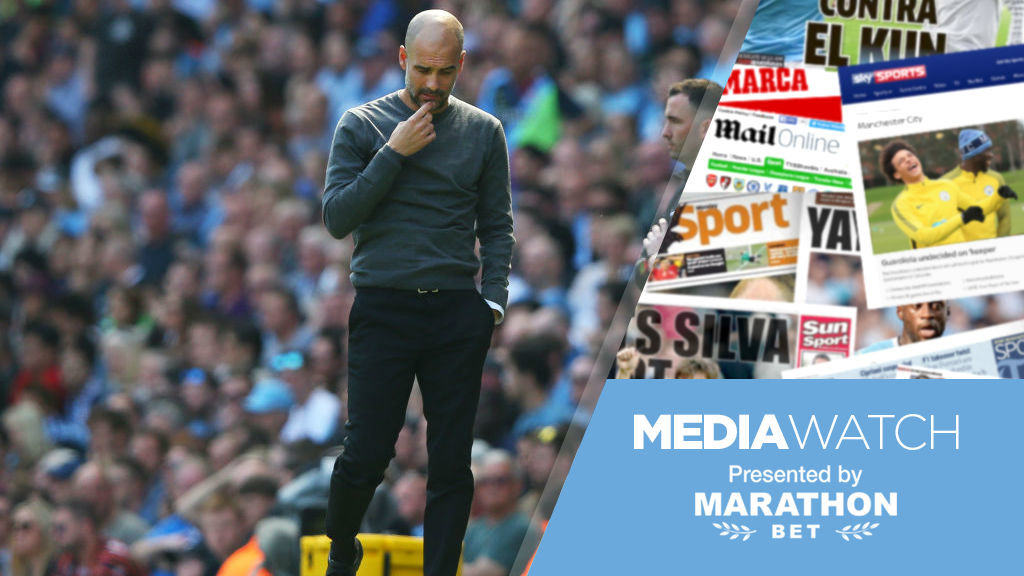 MEDIA WATCH: The press are discussing the title race in depth this morning
It's the final day of the Premier League season and all the talk this morning about is about whether Manchester City can retain the title.
City go into the game at Brighton knowing a win would see us become the first team in a decade to win the trophy back-to-back, but any slip ups are likely to be pounced upon by second-placed Liverpool, currently just a point behind.
The Telegraph's chief sports writer, Paul Hayward, says this has been the greatest title race of all time.
"Together, City and Liverpool have amassed 60 wins from 74 games, 40 clean sheets and 48,820 passes," he writes. "At Brighton, City are pursuing their 14th straight win. On September 15, Chelsea were top as everyone swooned for "Sarriball". But since then two clubs 25 miles apart have traded blows without once drawing from the playbook of mind games or Grand National analogies – certainly at first-team or manager level. Neither side has displayed anything like a sufficient weakness for the other to poke a stick at."
And Sky Sports commentator Martin Tyler agrees.
"No [I can't remember a title race like it]," Tyler told Express Sport.
"I think the figures speak for themselves really.
"The quality of the number of points and the quality that that represents.
"We've been waiting all the while for a slip up to settle it before the final day but they have been unrelenting in their pursuit of their victories.
"They've just refused not to not win.
"At Newcastle, Liverpool weren't at their best but they refused to go off the pitch without winning.
"They just fought tooth and nail and got another late goal.
"That's the kind of attitude that you admire so much really, as well as the skills and the ability to find a way to win whatever the circumstances.
"Liverpool and Manchester City have done that in an amazingly high-quality title race.
"They're bringing the best out of each other, because they are side by side they won't be outdone by the other.
"They've both got a huge amount of points going into the last day of the season, both of them can win the league."
Have you seen...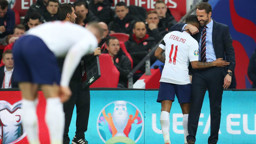 READ: Sterling | Mentality and fight crucial at Brighton

READ: Brighton v City | De Bruyne in line for return
WATCH: Kompany's Leicester strike in TrueView
Jason Burt, the Telegraph's chief football correspondent, has praised Guardiola for instilling a "mental toughness" into his squad and his "relentless" pursuit of improvement.

"Guardiola has installed a mental toughness which comes partly from his own intensity and relentlessness – and ruthlessness, as some have discovered – but also by hammering home that winning one title is not enough," he writes.
"That work has benefited from a significant overhaul of the City squad which has been strategically planned not just to provide more depth but deliver players who are younger and more capable of playing the way Guardiola wants.
"One thing that irritates the Spaniard is the accusation that when he came to England he thought it would be easy; that City would dominate. He challenges anyone to provide evidence of that although that first campaign, 2016-17, did end up being more difficult than he expected as City struggled to make the top four."
And, finally, Simon Bajkwoski, writing in the Manchester Evening News, says Guardiola should stick largely to the team that defeated Leicester on Monday night.
"It has to be nearly the same team as Monday night, doesn't it?" he writes.
"There's an argument for playing John Stones because City are likely to have a lot more of the ball and so their best ball-players should be on the pitch but Vincent Kompany has been so titanic in recent games it is impossible to leave him out.
"I'd bring Bernardo into the middle instead of Phil Foden - although Brighton would suit the youngster better than the Leicester game did - and have Leroy Sane out wide. He's not in great form but give him plenty of the ball and he should terrify the Brighton defence. If not, Gabriel Jesus can come off the bench and impress.
"The rest of the team picks itself."
That's all for this morning's roundup of the back pages- but stay with us throughout the day as we bring you all the latest updates from City's final game of the season.
Don't forget: We will bring you live minute-by-minute updates via our Matchday Centre.