Media Watch
1
Media: City's Europe's finest attacking side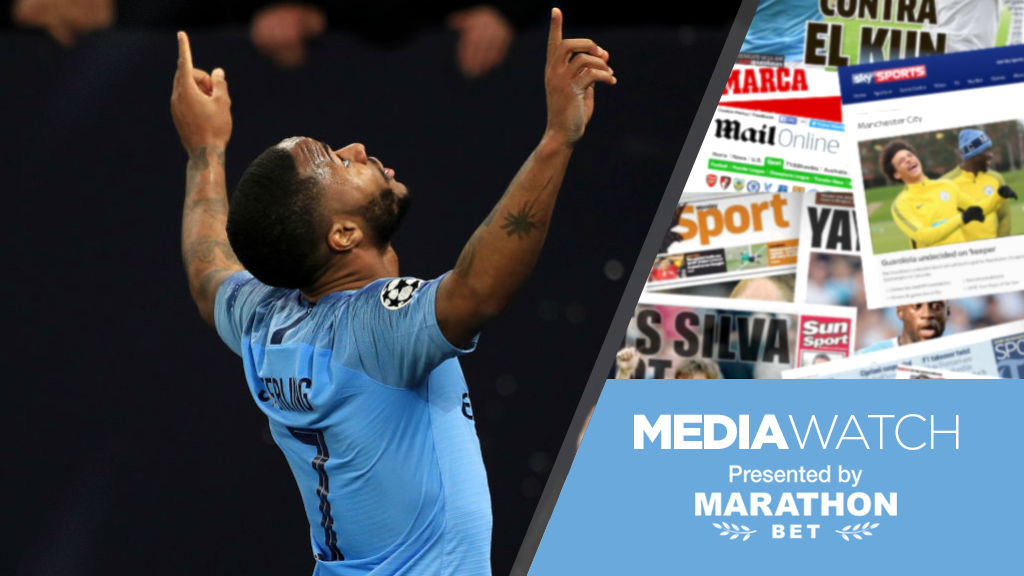 MEDIA WATCH: City's attack is under the microscope this morning
With Manchester City preparing for Sunday's Carabao Cup final against Chelsea at Wembley, press attention has turned to who will lift the first piece of major silverware this season.
It looks likely to be an intriguing battle between two of the country's most open, attacking sides.
Let's start this morning's roundup with a fascinating article by Sky Sports' data analysis Adam Smith who has taken a closer look at City's goalscoring prowess.
City have scored a remarkable 127 goals in all competitions so far this season, more than any other side in Europe.
And ahead of Sunday's Wembley showdown, Smith outlines our most potent attacking strength.
"Guardiola's preference to focus down the left flank was plain to see in their last encounter with Chelsea, with his side initiating 52 per cent of their attacks down that third of the pitch," he writes.
"City's real threat is when they get into crossing positions on either flank, but particularly down that left-hand side.
"The graphic below shows City's assists in the Premier League this term, with assists from inside the box or the wings highlighted in red - revealing City's habit of carving chances from the wide left channel and short cut-backs.
"City frequently deploy runners into the opposition's box to outnumber defenders and create space for their customary cut-backs - resulting in an overwhelming majority of goals being scored from in and around the six-yard box."
READ: Guardiola's Carabao Cup gold blend
READ: League Cup golden goals | Yaya v Sunderland
WATCH: Blue Moon over Europe
The Manchester Evening News' Simon Bajkowski has been busy trying to second guess Guardiola's team selection.
He has analysed the manager's recent team selections in a bid to accurately predict who play on Sunday in the Carabao Cup final against Chelsea.
"Pep Guardiola's team selection against Schalke may have felt like a surprise when it dropped, but it was the exact XI and formation used at the beginning of the month for Manchester City's win over Arsenal," he writes.
Have you seen...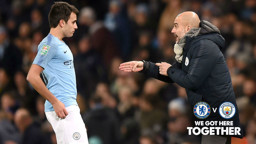 "There were two changes to that team at Goodison Park three days later, and a further player was introduced to the starting lineup for Chelsea at home four days after that.

"Leaving aside the trip to Newport where the opportunity was used to give fringe players minutes against opposition in the lower league, that makes four games this month where just 14 players have been used - 13 of them outfield.
"Six of those 13 - Kyle Walker, Aymeric Laporte, Fernandinho, Ilkay Gundogan, Bernardo Silva, and Sergio Aguero - have started all four crunch games and having been trusted for such an important spell in the season it is hard to imagine they will be shifted for the cup final."
And, finally, the memorable 3-2 win in Schalke is still getting column inches.

Four City players were named in UEFA's Team of the Week.
A front three of Raheem Sterling, Sergio Aguero and Leroy Sane was supported by David Silva in midfield.
The 🔝-scoring players this week! 🔥🔥🔥#UCLfantasy pic.twitter.com/J3BR3sabDW

— UEFA Champions League (@ChampionsLeague) February 21, 2019
That's all for this morning's Media Watch – but stay with us throughout the day as we bring you all the latest ahead of Sunday's Carabao Cup final.