Media Watch
1
Pep: 'I am a Mancunian for life'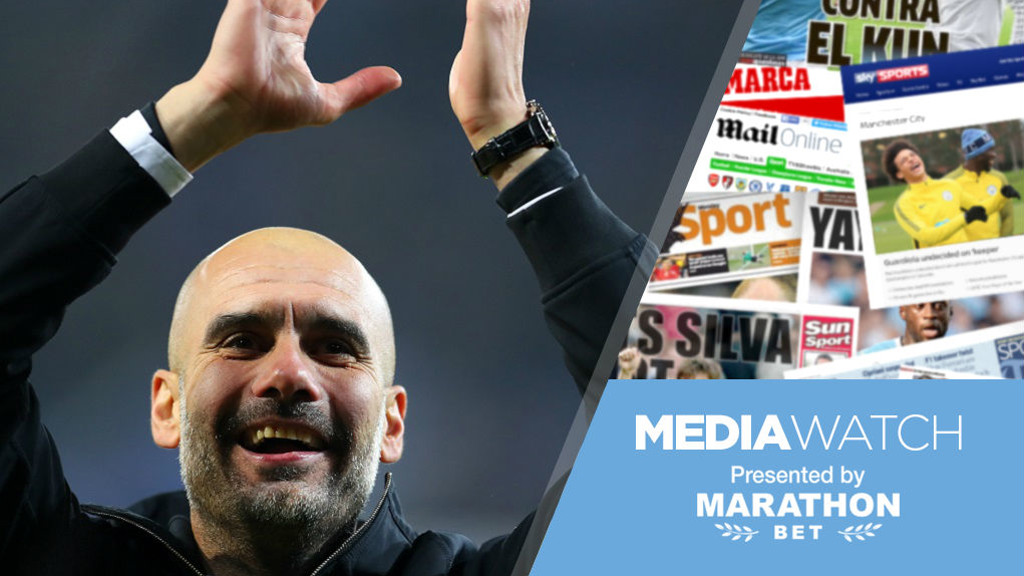 Pep Guardiola says his love of the city, club and people means he will be an adopted Mancunian for life.
In a series of revealing interviews launched by BBC Sport today, the City boss says it will be impossible to manage another English club as he talks at length about family, music and life.
In a snippet that will please Blues' fans no end, he says: "Statistics and numbers are nice, but numbers are not passion. It does not give you something. It is better to say after 10 years I remember this final and how well we played, to remember the way we have done it.
"Titles are important of course, and they have helped me have jobs and to keep working on my passion.
"But I think all the managers we are happy with our old players, when we can laugh and hug and have a good relation. Everyone loves to be loved, it is the secret of our lives.
"I will be Mancunian for the rest of my life. I will be a Manchester City fan and it will be impossible to train another team like Manchester City in England because I feel love from the people here.
"When the people say, what do you want? To be loved. The nicest thing is when you feel good with the other people."
Meanwhile, Kevin De Bruyne says City's impressive win over Shakhtar was good, but believes there is more to come from this stellar collection of talent at the Club.
He also added the performance won't make much difference in terms of how the Blues are perceived by rival teams across Europe.
'I think they are wary of us anyway,' De Bruyne is quoted on RTE.
'We lost against Lyon, so it was important to recover and now we want to be first in the group. There are still three games to go and we have work still to do.
'We just try to win every game and see where that takes us but there are about 10 teams who could win it.
'I prefer to play than be on the sidelines, that's for sure.
'I've worked hard to get back as quickly as possible and then you try to get back with the rhythm of the team.
'It went well with the injury. There were not a lot of complications. I've worked hard to be back and I'm happy to be here.
'We play so many games that it's difficult to say that. Each game has different aspects.
ICYMI: The City striker who had the lot...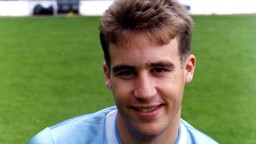 'We should have scored more but to go away from here with a 3-0 victory is good.'

Meanwhile, Samba Foot have a Fernandinho snippet, with the Brazilian admitting words of praise from Pep have been warmly received.
'It's good to hear something like this about you, especially when it comes from Pep.
'He's a special guy, a special manager and I'm so pleased for that, especially after my performance, the result was a huge step for us to grow in the competition.
'To keep on top of the table and scoring goals like this could maybe make the difference at the end of the season. I hope that we can improve more now because we cannot stop now. We are just at the beginning of the season.
'We have a long season ahead and I think from now until the end of the season we have to improve and get better and better. Otherwise, there's no point playing for City.'
Finally, in something of a Pep special, the boss is quoted on Sports Mole praising another of his midfielders – the player City fans know as 'El Mago'.
It reads: "Pep has hailed David Silva for producing 'another incredible performance' in Manchester City's 3-0 win at Shakhtar Donetsk.
"The Spanish midfielder opened the scoring for the Citizens in their straightforward victory on Ukrainian soil on Tuesday evening with a sweetly-struck volley.
"Silva also netted a vital goal for City in the late 2-1 win against Hoffenheim earlier this month, keeping them firmly on course for a place in the last 16 of the Champions League, and Guardiola was keen to praise the 32-year-old for his latest standout display.
'At Hoffenheim he was the best player on the pitch, and his performances in the last month have been incredible,' the Catalan coach told reporters.
'He scored the last goal then, and the first one now. He does everything perfect. Another incredible performance from David.'
And that's all for today...