Media Watch
1
Gossip: City to hold out for big move?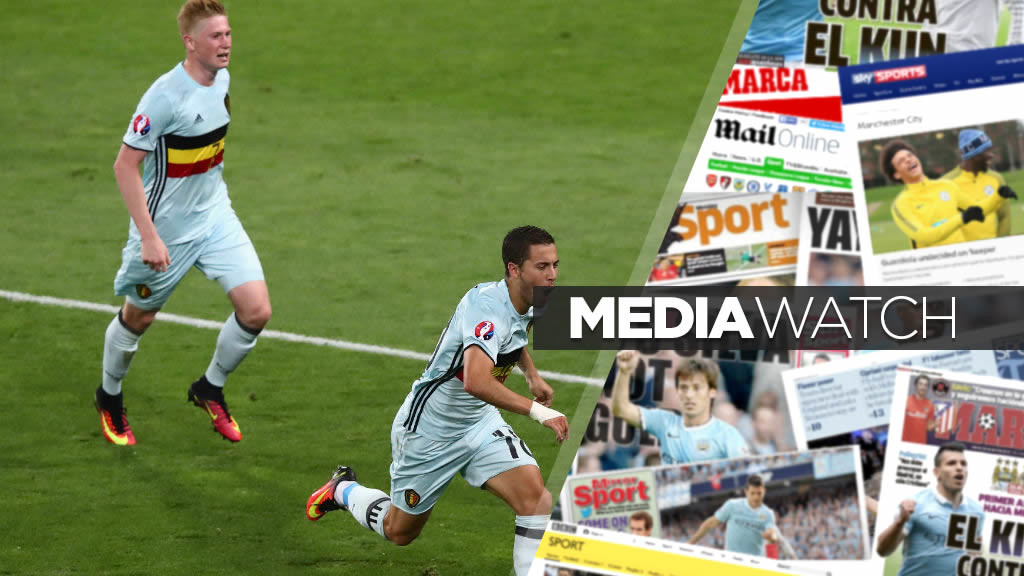 BELGIAN BOYS: Kevin De Bruyne and Eden Hazard
Welcome to Friday's Media Watch, where you can quite figuratively hear the sound of the summer transfer rumour mill crank into action.
There's plenty of names being bandied around from various leagues across Europe, while on the World Cup front there's focus on City and Belgium ace Kevin De Bruyne.
First to the speculation, and Goal.com's Sammy Lee believes big moves could yet happen after the World Cup.
He reckons: "City insiders still believe there is some chance, however remote, that either Mbappe or Hazard could become available later this summer. Both players will be involved in the World Cup and both would prove extremely difficult to prise from their clubs, so the Blues are ready to move ahead with other targets and assess the lay of the land closer to the start of next season."

Over at talkSPORT a clutch of names have been linked with the Blues, with the now common theme of Jorginho heading the queue.
Their report reads: "Manchester City are preparing a £52m offer for Napoli star Jorginho.
Read: 68 | 18 - Two incredible title wins 50 years apart
Explore: All the best plays from 2017/18
"The midfielder has been one of the best players in Italy this season and he is destined for a big-money move.
"Nearly all of Europe's biggest clubs have shown an interest in the Italy international, including Arsenal, Bayern Munich, Manchester United and others.
"But, according to Calciomercato, it is Manchester City who are ready to go big for Jorginho by making an offer of £52m.
"Pep Guardiola has targeted a new central midfielder and the club are looking at several targets."
Have you seen?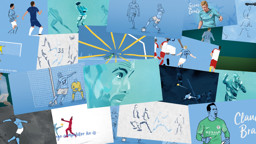 Finally a word or two on De Bruyne, with Belgium hoping the midfielder can take his stellar City form onto the global stage.
A report from Reuters reads: "Kevin De Bruyne is already counted among the world's top players after his exploits during Manchester City's spectacular march to the Premier League title but the World Cup in Russia will present the midfielder with a chance to become part of Belgian folklore.
"The 26-year-old has been the driving force in Pep Guardiola's record-breaking City side who earned more points and wins in the Premier League than any previous champions.

"De Bruyne's work rate and ability to produce a procession of pinpoint passes helped to lift City to a new level, leaving all other title aspirants lagging way behind.
"His unrivalled range of short and long passing can tear apart sides and he has registered more assists than any other player in Europe's top five leagues since 2012."
That's all for today, stay tuned to all the Man City channels for the latest news as it happens.