Media Watch
1
Media: Guardiola has tactical gift, says Gundogan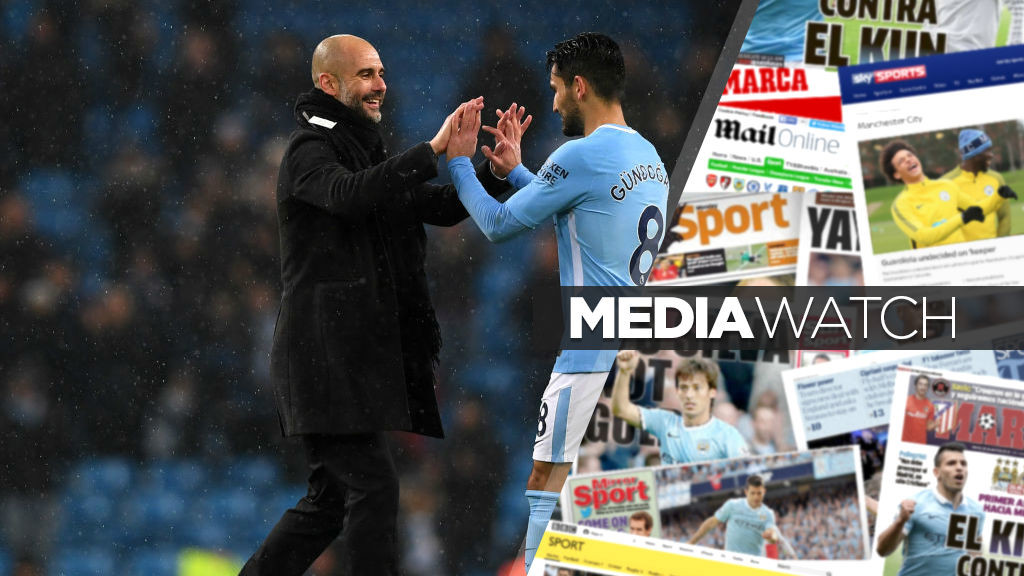 IN TUNE: Ilkay Gundogan has praised Pep Guardiola's tactical astuteness.
Attentions may have turned to international football for the next week, but there's no shortage of Manchester City related headlines in the media.
Ilkay Gundogan's praise for Pep Guardiola is one of today's conversation topics, while there's also comment from Virgil Van Dijk on our Champions League quarter-final against Liverpool.
But first, to Gundogan, who has said seeing the benefits of Guardiola's approach unfold before his eyes was something of a light-bulb moment.
Goal have the German's quotes, who said: "Pep Guardiola tactically brings a gift that is second to none in the world. When we go to the pitch and see what [Guardiola's tactics] trigger, then a light goes on.
"The way we see football is quite similar. He played in a similar position to where I'm playing now and he's also a big fan of midfielders."
Liverpool will need to be near-perfect when we face them in the Champions League, according to centre-half Van Dijk, who has spoken in the press of how challenging he expects the tie to be.
The Daily Star have this story, with the Dutchman saying: "We can prepare for that (the Champions League) when the time comes.
"Everybody knows that anyone we get is going to be very hard. Man City is a very good team, very hard to play against and we need to be 100 per cent or even better to beat them over two games."

Meanwhile, with no Premier League action to report of, talk is turning to the race for the PFA Player of the Year award, with many suggesting Kevin De Bruyne is in a battle with Mohamed Salah for the prize.
Stan Collymore has offered his opinion in his column for the Mirror, suggesting there is very little to choose between the two players.
He writes: "It's quite right that more and more people are beginning to wonder if the Liverpool winger will pip Kevin De Bruyne to the individual awards when they are dished out at the end of the season.
"Salah is certainly coming up fast on the rails as we approach the final furlong but, for the time being, I still have KDB ahead by a nostril — and a small one at that.
"The Belgian has been spectacular from day one for Manchester City, and far and away the most consistently good player in the Premier League week in, week out this season.
"But the fact Salah is playing so consistently well and creating and scoring goals in the numbers he is doing means there's now very little to choose between them."