Media Watch
1
Gabriel Jesus can emulate Ronaldo says Brazil star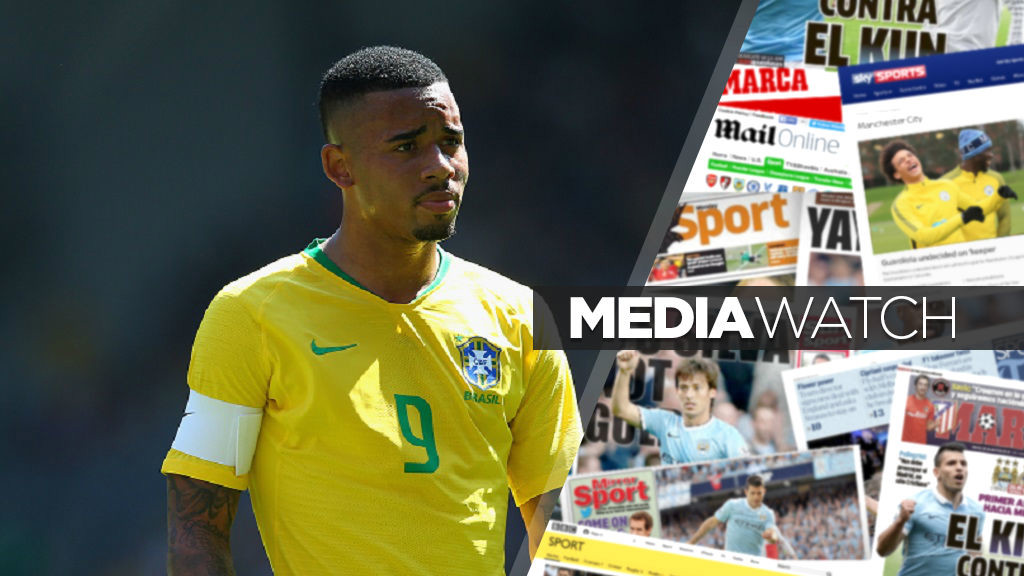 Alleged transfer developments, World Cup snippets and the release of the Premier League fixtures…
Plenty to go at this Thursday morning and we'll begin with Chelsea's Willian and his prediction that Gabriel Jesus will one day emulate the great Brazilian striker Ronaldo.
High praise indeed.
101 Great Goals quote the Mirror as theywrite: "The Manchester City forward is already known to be a great player, but he has had some injury problems over the past 12 months.
Now, Brazilian teammate Willian has tipped the player to do great things and even backed him to reach the level of legendary Real Madrid forward Ronaldo.
'He is so young, and he can improve a lot. But he is a fantastic player. Of course, he is going to learn more from the players around him, but I think he can reach that level.
'Ronaldo was phenomenal. Gabriel is just starting out. But he has a great future if he continues to improve.
'He can have a great future and maintain a great level. It depends on him.
'I like the way he plays. I like the way he does things off the pitch. He is a great guy. It depends on him.'
On to one of the media's long-running summer transfer stories – namely City's alleged pursuit of Jorginho – and the report that a deal is edging ever closer.
Kaziu Deyna: The Polish legend who paved the way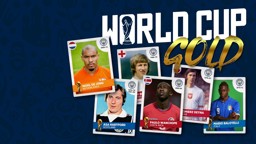 Respected Italian news outlet Calciomercato write: "Napoli star Jorginho's agent says playing for a club like Manchester City and manager Pep Guardiola are 'important motivations' for the midfielder. The Italian is now close to joining the English club, if they agree a fee with Napoli says the agent, Joao Santos.

'I'm waiting for news from Naples. As far as I understand the two parties are negotiating, so we're waiting for news. The lad is in Fortaleza, on holiday with his family.
'An agreement with City? Yes, it's there, it's obvious that there's been contact and now we're waiting for things to be resolves in a way which will make everyone happy.
'Playing in the Premier League, for City, for [Pep] Guardiola… these are important motivations, obviously, but it all depends on [President Aurelio] De Laurentiis finding a deal with the English club. The only certainty is he'll be wearing blue next season!'
Switching back to the World Cup and yesterday's dramatic developments with Spain will not make Portugal's task any easier according to City favourite Bernardo Silva.
Sportkeeda write: "It has been a troubled few days for Spain, but Portugal playmaker Bernardo is not expecting an easy game in Sochi at the weekend.
"It was also confirmed later in the day that Fernando Hierro would take over for their time in Russia, with their first game coming on Friday against Portugal.
BERNARDO SILVA: World Cup player profile
CITY 100: Bernardo and Ederson
"With reports suggesting the Spain players - led by Madrid captain Sergio Ramos - were keen for Lopetegui to stay, it hints at unrest in the camp that could put a kybosh on their tilt to regain the trophy they relinquished with a whimper in Brazil four years ago.
"Silva, though, sees enough quality in the squad to pose a huge threat, irrespective of possible trouble off the field.
"He said at a news conference: 'At a technical level, Spain is the best national team in the world.
'That midfield with players from Barcelona and Madrid, obviously they are favourites [on Friday]. The majority of them have won a European Championship or a World Cup, but we have a good team and we will go out to win like we always do.
'To win against Spain we need to be strong mentally, Cristiano Ronaldo needs to be at his best and [we need] a bit of luck.'
Finally, by the time you read this the Premier League fixtures for next season may have already been released.
You can discover who City have right here on mancoty.com from 9am – but Sky Sports have previewed the release as they write: "The Community Shield clash between champions Manchester City and FA Cup winners Chelsea will take place at Wembley on August 5 - the weekend before the Premier League campaign kicks off.
"In European competition, Manchester City, Manchester United, Tottenham and beaten 2017/18 finalists Liverpool will start their Champions League campaigns when the group stage gets underway on September 18/19. They will discover their opponents when the groups are drawn in Monaco on August 30."
More gossip and rumours tomorrow.