Media Watch
1
Gossip: Full-backs focus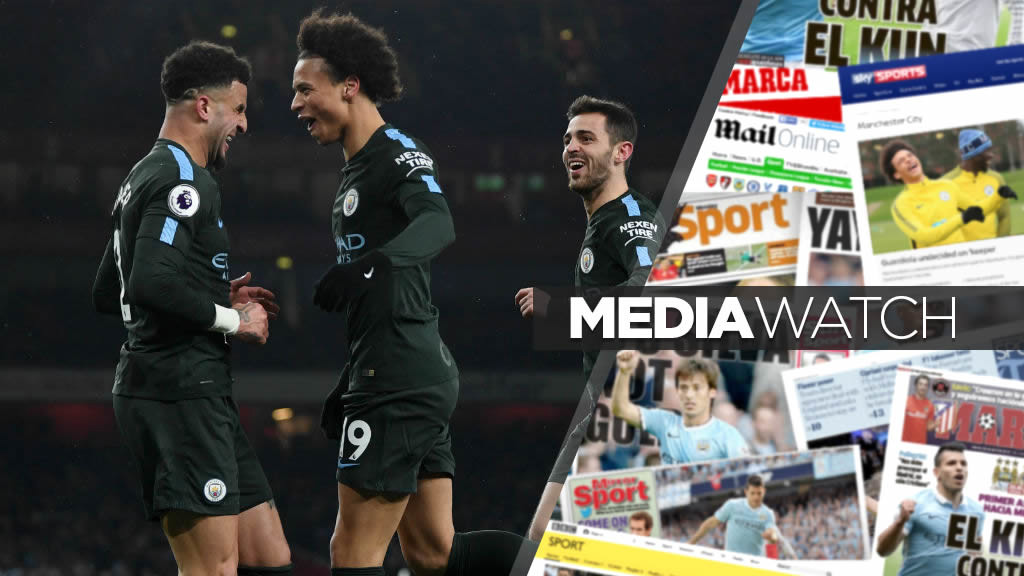 CITY STYLE: Kyle Walker, Leroy Sane and Bernardo have caused havoc for opposition down the flanks this season
Friday's Media Watch brings a nod to the past and a look to the future as Champions City look to continue the record Premier League run at West Ham on Sunday.
There's plenty of analysis doing the rounds to try and discover just how boss Pep Guardiola has achieved his success, plus team line-up predictions for the London Stadium match.
First to Brighton player and Guardian columnist Liam Rosenior, who has taken a look at the role of full-backs in City's season and has the long view all the way back to 1970.
He writes: "A major component of Manchester City's dominance this season has been Pep Guardiola's positional use of his full-backs in the half-space in order to overload the middle of the pitch and overwhelm teams both in possession and in transition.
"Without the outstanding play of Kyle Walker and the development of Fabian Delph on a technical and tactical level, there is no way City would be the force they are.
Watch: The best goals, assists, moments of City's season so far in our goal explorer
"If Guardiola did not value the importance of the position, moreover, he would not set his team up in the way that he does, spend the money he has on full-backs, and set such high physical, technical and tactical demands for them.
"My favourite goal growing up was Carlos Alberto's for Brazil in their 1970 World Cup final triumph over Italy in Mexico. I would rewind on my VHS to watch the passing and interplay leading up to the goal and Pelé's perfectly weighted pass for Carlos Alberto to drive forward on the overlap and smash the ball into the far corner of the net."
Explore...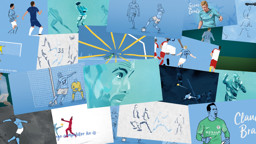 Over on Sky Sports Nick Wright has run the rule over City's key assets this season, zeroing in on the midfield nexus of David Silva and Kevin De Bruyne.

"If someone had told you in the summer that Kevin De Bruyne and David Silva would play starring roles in Manchester City's season, it would have come as no great surprise," Wright declares. "But what if they had told you that they would do it side by side in central midfield?
"The use of two natural No 10s in a three-man midfield is unprecedented in the Premier League, where title-winning sides of the recent past have almost always used two defensively-minded players behind a forward-thinking creator, but Guardiola has turned the rulebook upside down, using De Bruyne and Silva in tandem ahead of Fernandinho.
"It has been fundamental to their success. De Bruyne and Silva have excelled in their new roles, giving Manchester City unrivalled creativity in the centre of the pitch and allowing Guardiola to implement his playing style without any hint of compromise."
Finally, the Daily Star have had a go at predicting City's XI to start against West Ham, while Sky have compiled a list of 'minutes played' in the Premier League if stats are your thing!
That's all for this morning, stay tuned to Man City's channels throughout the day for all the latest ahead of the trip to West Ham.