Media Watch
1
Media Watch: City will come again in Europe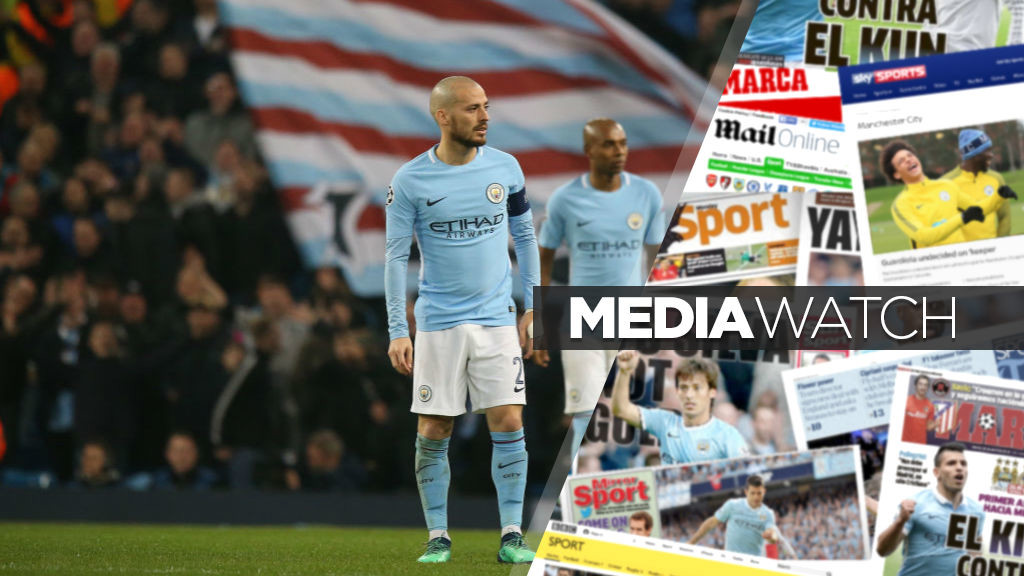 MEDIA WATCH: The press react to City's defeat to Liverpool.
It's the morning after the night before and newspapers are awash with reaction to Manchester City's Champions League defeat at the hands of Liverpool.
We gave it our all, but it wasn't to be and the press have been keen to recognise both the effort and talent displayed by Pep Guardiola's men at the Etihad Stadium.
BBC Sport's Chief Football Writer, Phil McNulty, leads the way with praise in spite of defeat and he expects success in Europe is not too far away.
Writes McNulty: "Pep Guardiola and his team are currently the victims of the modern trend to jump to instant judgement. They are actually the victims of their own success in making the Premier League title race seem over since they went top in September.
"City have taken the excitement out of the title race by their vast superiority. If their season is an anti-climax, how every other club in the Premier League would love one just like it.
"Guardiola was brought to City with the intention of eventually bringing the Champions League to Etihad Stadium - and even though it has not happened this season there is enough promise in the team and ambition in the boardroom to offer serious hope this will happen in the not too distant future."
The plaudits were naturally bestowed on Liverpool following their 2-1 victory and for the Jurgen Klopp the win was made even more special as it came against a team he believes are at the top of the game.

The Reds' boss told the Independent: "Over two legs, I really feel we deserve. We scored five goals against Manchester and only conceded one.
"I didn't think that was possible. I really think they are the best team in the world at the moment, but knew we could beat them."
Much of the aftermath focus has been on Liverpool, but one man whose performance in sky blue has been widely recognised is Bernardo Silva.
The Guardian proclaim: "Bernardo Silva was beautifully cool and cute on the ball", while the Manchester Evening News were equally impressed.
Stuart Brennan describes the Portuguese midfielder's display: "Brilliant in the first half, stretching Liverpool wide and still affecting play by coming inside - if his shot against the post had been an inch or two to the right, City would've been in business."
That's all for today, Blues, but we'll be back with more headlines tomorrow.