Media Watch
1
Praise for City's 'unsung heroes'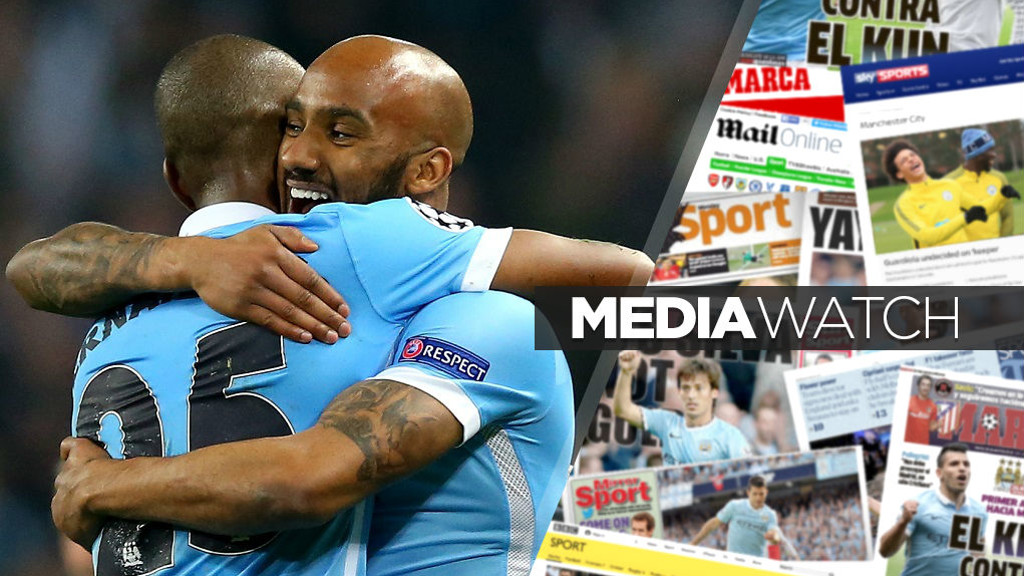 Not so much transfer gossip this morning, more recognition for the players who have quietly contributed to City's fantastic season.
While several shining lights have been nominated for top awards have deservedly received praise, there are other squad members who have slipped under the radar somewhat (not by City fans) despite sizeable contributions, have been highlighted by various writers this morning.
Let's begin with a typically measured piece from Simon Curtis on ESPN who focuses on the ever dependable Fernandinho.
He writes: "The role, essentially defensive in its duties but critical in allowing free rein to other more creatively influential performers, has changed again in modern times. City's penchant for playing a 4-1-4-1 formation that can morph rapidly into a 4-3-3 has seen the Brazilian in a pivotal role linking defence and attack, guarding his back line and dispatching cutting passes to the front and to the two wings.
Tommy Fleetwood, Pep and a title-winning round!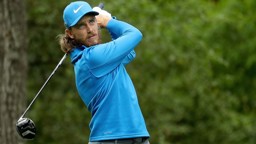 "Fernandinho's hidden skills of delaying opposition counterattacks with subtle blocking manoeuvres -- sometimes referred to as "fouls" -- has also become an integral part of City's midfield solidity. His ability to arrive at the edge of the box and either find the net or scoop a telling pass to someone who can do the same, has made his contribution in this stunning City side absolutely unique.

"In his five years in Manchester, Fernandinho has played at least 43 times each season. Adding vigour, dynamism and forward thrust to the defensive awareness of the Makelele role, he has produced a modern take on an old classic. With rumours linking City to Napoli's Brazilian midfielder Jorginho, he may soon have competition, but few are the City fans who expect any newcomer to fill the role in a more accomplished manner than Fernandinho has over the past five years."
No arguments, there – nor with Simon Bajkowski's assessment of the impressive Fabian Delph.

His feature in the MEN reads: "Despite starting more than half of City's Premier League games this season, it has been easy to overlook the makeshift left-back. The forwards have demanded praise, while most of the defenders have also been more eye-catching.
"Close to the bottom of the list for praise, Delph is also absent when the critics want to hammer home a point.
"For those wanting to SLAM Guardiola for serious spending on the job or DAMN him by claiming he inherited loads of quality, expensive players - the two main strands of doing down City's record-breaking season - the signing of an £8m Championship midfielder three years ago is an inconvenient truth.
"Like the Spanish Inquisition, Birnam Wood and Donald Trump's presidency rolled into one, nobody saw this coming.
"Delph is one of Guardiola's biggest victories as City coach, a cheap midfielder unfancied to make the grade with the new manager and hindered by fitness problems who has been an inexplicably good left-back in a team on course for the best Premier League campaign ever seen."
Again, no arguments with that assessment.
Finally, as the dust settles on last Sunday's PFA awards, Sky Sports pundit Gary Neville has added his thoughts behind the PFA Player of the Year award and, for a third time today, you'll not hear one Blue disagree with the former United and England defender's view.
Says Neville: 'I can't disagree with giving it to Salah, who has achieved above and beyond of what we expected from him this season.
'However, I would have edged to De Bruyne because his performances have been like artwork and, in terms of his assists and controlling football matches, he has just been magical to watch.
'We heap praise on certain players and I have not got one negative word to say about him. The work he does off the ball is unbelievable, although I certainly wouldn't have enjoyed playing against Salah'.
Back with more of the same tomorrow with build-up to our games with West Ham and the UEFA Women's Champions League tie second leg against Lyon.
If you want to relive the best moments from a truly memorable season, visit our Beautiful Football hub: www.mancity.com/beautifulfootball