Media Watch
1
Media Watch: Press react to Mendy signing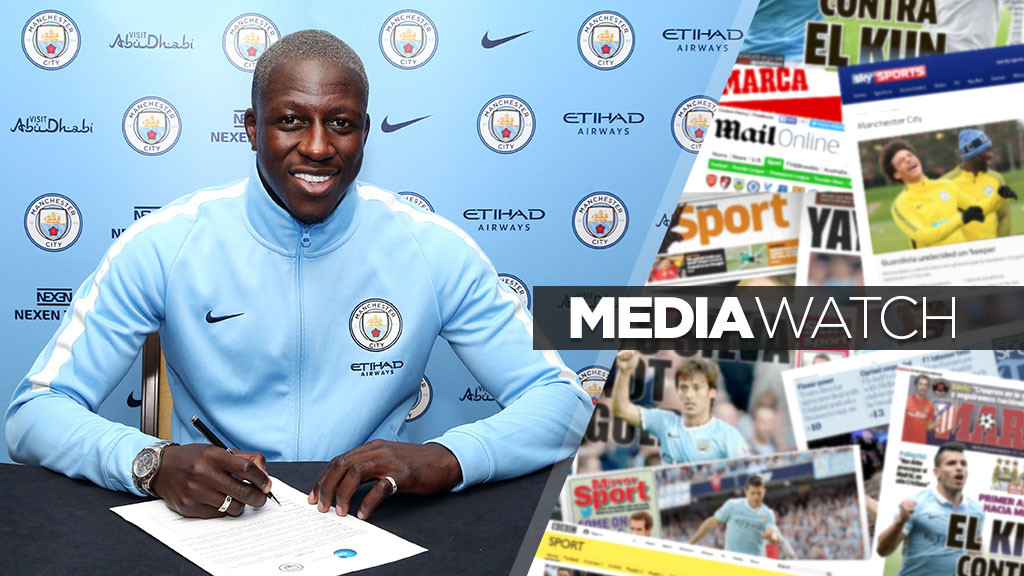 MEDIA WATCH: Find out what the press are saying about the Club's new signing.
Manchester City's latest summer addition Benjamin Mendy is in the media spotlight today after his move from Monaco was completed on Monday.
The 23-year old penned a six-year deal with the Club and is now in Los Angeles with his new teammates as they prepare for the second game of the US tour against Real Madrid.
We start with the BBC, who asked French football expert Julien Laurens for his opinion on Mendy.
"What can City fans expect? Very much what they saw when he faced him in the Champions League," Laurens said.
"That really was the time where people at City saw how good he was. He had an incredible last 18 months, especially last season with Monaco."
"He's still young and he's got the engine to go up and down the left-hand side through the whole match. The quality of his crossing is fantastic. He is such a strong and quick player."
The Manchester Evening News focus on what Mendy can bring to the team both on and off the pitch.
Simon Bajkowski writes: "The player has long been identified as a talent in France. Having made his professional debut at the age of 17, Mendy quickly moved onto Marseille.
"It was in his second season there that he was coached by Marcelo Bielsa, the innovative coach labelled the best in the world by Guardiola."
He continued: "Last season catapulted the youngster onto the global stage as part of the exciting, cavalier Monaco side that upset the odds in Ligue 1 and the Champions League.
"His contribution to an outstanding season for his club earned him reward with the national team, Didier Deschamps granting him his France debut in March of this year."
Moving to ESPN and they feature quotes from skipper Vincent Kompany on Mendy and Bernardo Silva, who both completed moves from Monaco this summer.
The 31-year old is quoted as saying: "Monaco were one of the most attractive teams in Europe last season.
"Their attacking threat was incredible -- those guys did some damage against us!
"Hopefully they'll be good players and they know what it is to play for an offensive team, so hopefully they'll fit right in here."
That's all for today, Blues. We'll be back tomorrow with another media round-up!