Media Watch
1
David Silva loving new City role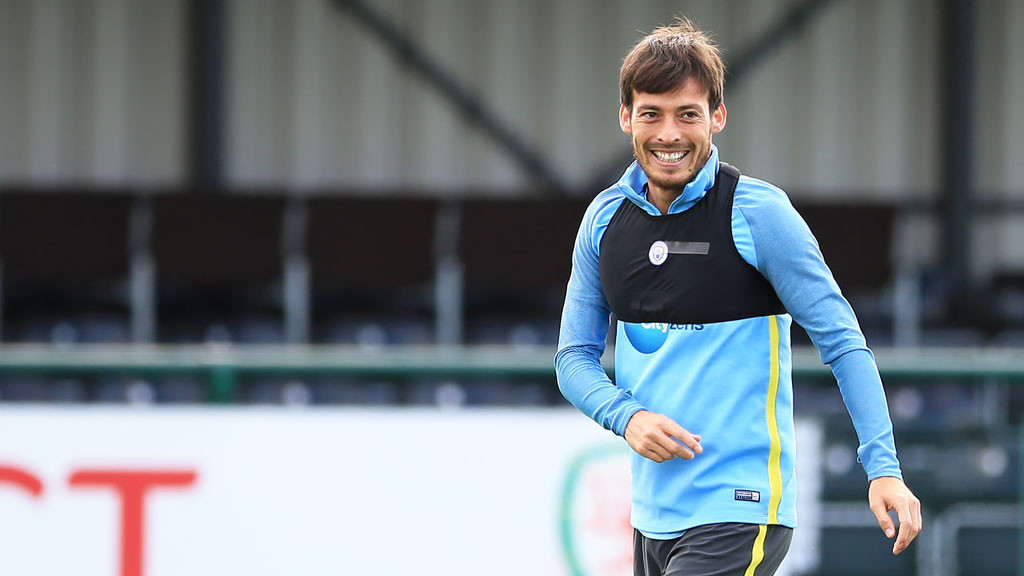 MAGIC: Merlin hard at work in the dragon's lair.
Who knows where the time goes?
It feels like a mere blink of the eye when recalling David Silva's arrival in Manchester seven magical seasons ago and El Mago has recently opened up to reveal how much he's enjoying his new "veteran" role at the club.
"It is not that long since the Spain ace was a youngster himself, tapping into the knowledge of the club's senior pros" reports the Daily Star.
But now Silva, 30, finds himself as the father figure with young players including Raheem Sterling, 21, Leroy Sane, 20 and John Stones, 22 all desperate for guidance.
The midfielder admits he does not know where the time has gone but he is happy to put an arm around City's stars of the future.
He said: "I'm 30 years old now and young players come to me in the same way I went to older players when I was young. I went to talk with the older guys because they can help you with the experience they've got.
"So I hope I can help the youngsters. I've been here for a while now and I feel like I've been here all my life. It's the team I have played the most seasons with."
Silva has been impressed by the young talent he is now helping to nurture, especially Kevin De Bruyne, who has been a revelation since arriving from Wolfsburg for £54million 14 months ago.
The Belgium ace is struggling to be fit for the Champions League tie with Pep Guardiola's old club Barcelona in ten days time – and that is a crushing blow for City.
"Kevin's a very important player for us," said Silva.
"He was in great shape and I hope he can come back as soon as possible. But we've got other players who are very talented, too, and they're going to have the opportunity to play."
Silva has also impressed this season, revelling in his new deeper midfield role under the new boss.
He said: "The way of playing the boss wants is to control the game, create chances in front of goal and control the rival team.
"I'm playing some steps further back sometimes because I have to help in the build-up but Guardiola also gives me freedom to attack and be close to the rival goal.
"He wants me to create chances, that's something I really like. He gives me a lot of freedom and I'm very happy in this role. The team, too, stays confident."
Elsewhere, City fans have had their say on the top performing players so far this season (as well as highlighting those with a little room for improvement). You can check out the results of the Manchester Evening News poll here.