Media Watch
1
Express: Mourinho has title warning for Pep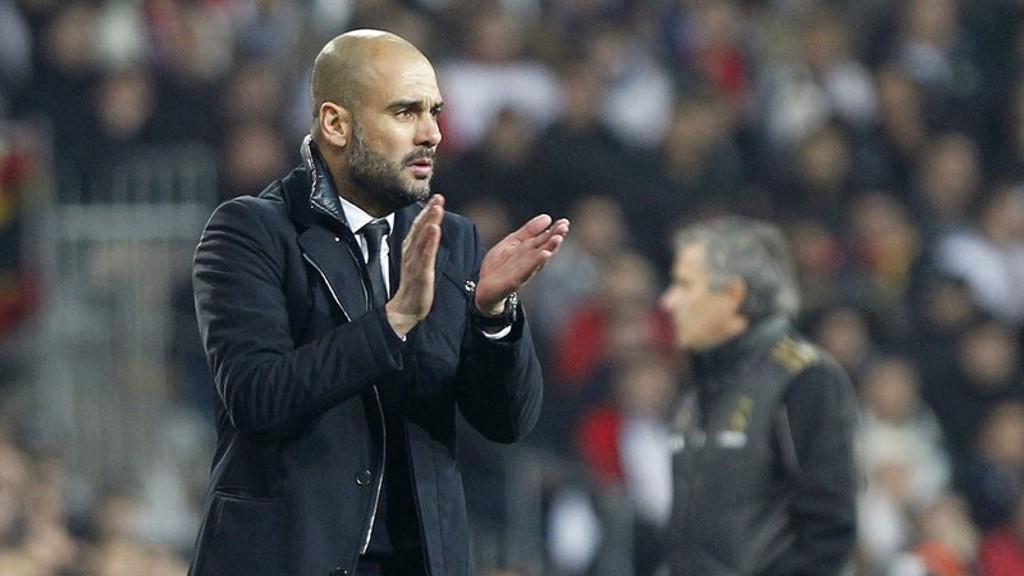 WTMS: Pep and Mourinho
Happy June everyone! Yes, with time flying at a rate of knots and the days ticking down until the 2016/17 season (as well as this month's European Championships in France, of course), there's media rumblings a-plenty to keep you going over the summer. Here's today's round-up.
""My experience does not allow me to be innocent," he said. "I was with Guardiola two years in a league where me or him would be champion. In England, if I focus on him or he on me, the champion will be another [coach]."
Those are the words of new United boss Jose Mourinho who lays down a title warning for City's incoming manager Pep Guardiola - quoted in last night's Daily Express. The piece goes on:
"The pair had an intense rivalry for a two-season spell in Spain when Mourinho was in charge of Real Madrid and Guardiola was manager of Barcelona.
"They each won La Liga title once in that period and faced each 11 times in all competitions - with Real collecting six red cards.
"But Mourinho, who poked Guardiola's assistant Tito Vilanova in the eye in one touch line bust-up, says the greater competition in the English top flight means they cannot afford to be absorbed with each other."
You just can't see it staying quiet between the two big name bosses next season, can you? A fascinating rivalry in prospect!
Elsewhere there's some great news from David Silva for us all!
"Ahead of Euro 2016 and Pep Guardiola's arrival at the Etihad, the 30-year-old playmaker believes he is back to full fitness" reports the Manchester Evening News.
"Silva was dogged by ankle problems ever since suffering the initial injury playing for Spain in October.
"He was forced to play through the pain barrier before missing the end of the campaign - including City's Champions League semi final second leg against Real Madrid.
"With Guardiola planning on bringing in a host of new signings this summer, Silva is set to face more competition than ever for regular starting place under the new manager.
"But he insists he has fully recovered and plans to lead Spain's bid to win the European Championships for the third time in succession.
""I feel much better and I am very eager to play with Spain and to play great matches," Silva told the Mirror.
""It will be a very competitive and great tournament.
""It will not be easy to repeat the past successes, because there are very strong teams at the European Championships.
""Winning this championship three times in a row is a complicated challenge, but we will try.""