Media Watch
1
The Sun: Kroos refuses to rule out City switch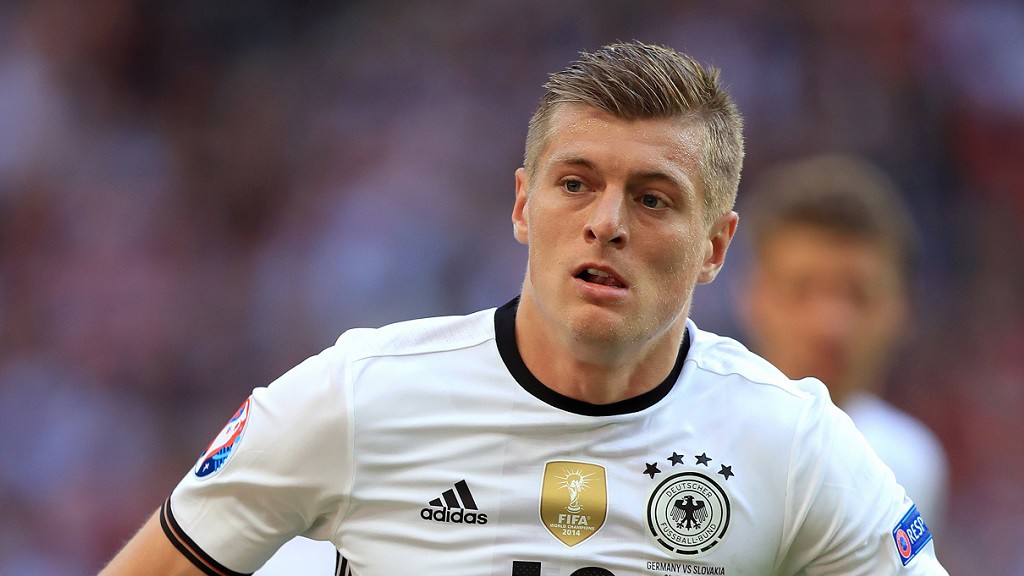 There are plenty more stories today linking City with some of the world's stellar talents as Pep Guardiola starts to shape his squad.
They write: "Guardiola is lining up a £60m British transfer record swoop for Real Madrid star Toni Kroos.
"The 26-year-old's representatives have been contacted by City and the ex-Bayern Munich midfielder is not against a move to the Etihad.
"The deal to bring the German ace – who is away on Euro 2016 duty – to Manchester would depend on Juventus' Paul Pogba going to Madrid.
"The Spanish giants have not officially revealed whether Kroos is for sale as they don't want it to affect the price of French international.
"A source said: 'Pogba wants Madrid – City know this and that's why decided to step back.
'There is a whisper around that City and Madrid might have some sort of gentleman's agreement over the deal.'
"City have already impacted Manchester United plans this summer by going for Sane and Schalke signing Embolo."
The Blues continue to be strongly linked with Everton defender John Stones, with the Express reporting: "Stones has told his Everton bosses he wants to leave the club, with Manchester City a likely destination, according to reports.
"Stones, 22, was refused a transfer to Chelsea last summer after handing in a request.
"But a £50million move to City is on the cards after the centre-half went back to Everton officials with a new request.
"That is according to the Daily Mail, who claim England defender Stones wants out of Goodison Park.
"According to the reports, Stones wants to join Pep Guardiola's new era at the Etihad Stadium.
"Guardiola is a known fan of Stones and is believed to have earmarked the youngsters as a primary defensive target after missing out on Athletic Bilbao's Aymeric Laporte."
You could call that our Rolling Stones story. Or maybe not….
Moving swiftly on…
Football Italia suggest City are determined to land Italy star Leonardo Bonucci – one of the stand-out talents of Euro 2016 – but would Juventus sell one of their most prized assets?
The report reads: "Manchester City are preparing to raise their offer for Leonardo Bonucci after Juventus turned down €45m.
"Sky Sport Italia and Tuttosport both claimed that Juve turned down a €45m proposal last night.
"Now the Daily Telegraph suggests it was only the opening bid in a negotiation process that will continue.
"Bonucci is considered a key figure in the Juventus and Italy defence, so the Turin giants would not be prepared to sell for less than around €58m (£50m).
"New City manager Pep Guardiola was still at Bayern Munich when he called Bonucci one of his favourite players in the world."
High praise indeed!
The Independent, meanwhile, take a non-transfer story as one of their leads this morning – and a thoughtful piece it is, too.
Looking back at Cityzens Weekend, they write: "The introduction of Pep Guardiola by Manchester City last weekend was class: that is for sure. A damn sight classier than what we witnessed when Jose Mourinho was presented by Manchester United, 48 hours later.
"The sight of the Spaniard perched on an uncomfortable looking high stool with a microphone and the BBC's Sally Nugent at the club's academy on Sunday, hearing supporters launch into impromptu chanting of his name, might have been the height of choreography but the cynical default mode is too easy to reach for.
"The point is that City's supporters were put ahead of everyone else when it came to meeting the new manager and asking him what they – the ones who pay their way - wanted to know.
"Fair play: they didn't dance around some issues, either. "Are you going to buy Messi?" one supporter shouted. There's less chance to dissemble and obfuscate when it's the people, not the press, who are doing the asking. It was a 'No' from Guardiola."
Well worth a read in its entirety.
That's it for today – City Now will bring you the breaking stories as they happen throughout the day…