Media Watch
1
Sunday People: City eyeing move for Real Madrid defender?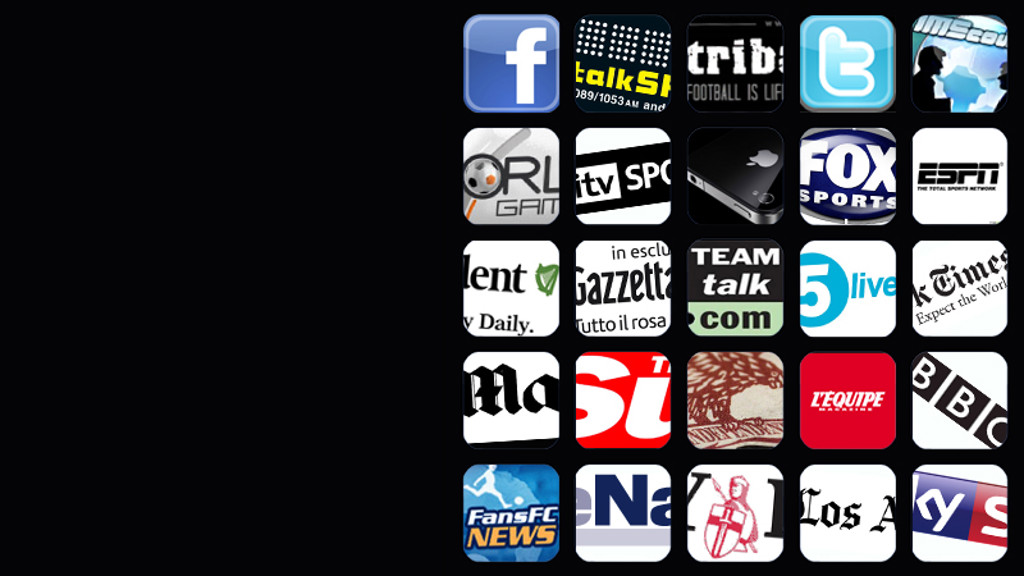 What the MEDIA says finished
A heap of international football is being played this weekend, but it's still transfer gossip that dominates the headlines on Sunday's back pages and the top of news websites.
A veritable feast of rumour this morning so let's get straight to it, starting with claims in the Sunday People that City are monitoring the situation at Real Madrid – where talks with Sergio Ramos are said to be stalling.
Writes the paper's Tom Hopkinson: "Sunday People Sport has been told that Ramos is not happy at the situation and will speak to Madrid president Florentino Perez this week in a bid to sort his future out.
"New boss Rafa Benitez is keen to keep hold of the defender, 29, but with just two years to run on his contract he wants either a new deal or to be able to study options in the Premier League.
"City would take Ramos this year, while Chelsea would rather wait until the summer of 2016 when he will command a far smaller fee.
"Real would demand around £50million this summer."
In other news, the Daily Star have crunched the numbers and come up with a huge figure of £155m to land Paul Pogba.
This saga really isn't going away any time soon, but don't panic at that price too much – it includes wages and signing on fees, not usually included in the price you see quoted on the back pages!
Reports Paul Hetherington: "The Italian club want £80m for the French midfielder, who quit Manchester United at 19 when his contract ran out.
"But the total cost of signing Pogba, 22, rockets as he is believed to be seeking a five-year contract at £250k-a-week - £65m.
"And his signing-on fee could be as high as an additional £10m.
"That adds up to £155m - but City have not been put off. Pogba is one of their three top targets this summer, alongside Wolfsburg winger Kevin de Bruyne, 23, and Liverpool forward Raheem Sterling, 20."
One suspects those three to be the most regular guest stars of this round-up over the next couple of months!
To Italy now, where Roma are said to be keen on a move for Edin Dzeko – if a report in the Daily Mail is to be believed.
The striker was quoted in the media yesterday regarding his future and that seems to spun the rumour mill into action.
Scribes Simon Jones: "The Bosnia international will be allowed to leave Eastlands but City want close to £20million for a player who still has three years left on contract.

"The 29-year-old has been touted for a move to Liverpool but the Anfield club are not interested although Chelsea and Arsenal have considered him.
"The key for Roma is whether they can come up with the finance."
Sticking with the same theme of strikers and the Daily Mail for our final snippet of the day, and a separate article suggests that Fulham youngster Patrick Roberts is the latest to hit City's radar.
Only 18, he is apparently also attracting interest from Chelsea and Manchester United – a familiar sentence in these rumour-driven times!

Jones' article reads: "The 18-year-old is regarded as one of the best emerging English talents and has interest from Manchester United and Chelsea too but City are pushing ahead with a deal as they look to boost the level of homegrown players in their squad.
"Fulham have offered Roberts a new contract worth around £5,000 a week and want him to stay at Craven Cottage where they believe it would be better for his development.
"Fulham would want up to £10million for Roberts if he leaves although any deal is likely to be staggered on appearances and performances.
"Roberts, who made his Premier League debut as a substitute against City in March last year, is a skilful player who can play out wide or as a second striker and has an eye for the odd spectacular goal as he showed for England U18s against Russia U18s this week."
That's your lot for today, but as ever, no deals are ever done until confirmed right here on mcfc.co.uk.
We'll be back tomorrow with, no doubt, much more of the same. Until then…