Media Watch
1
MEN: Fernando the answer to City's title defence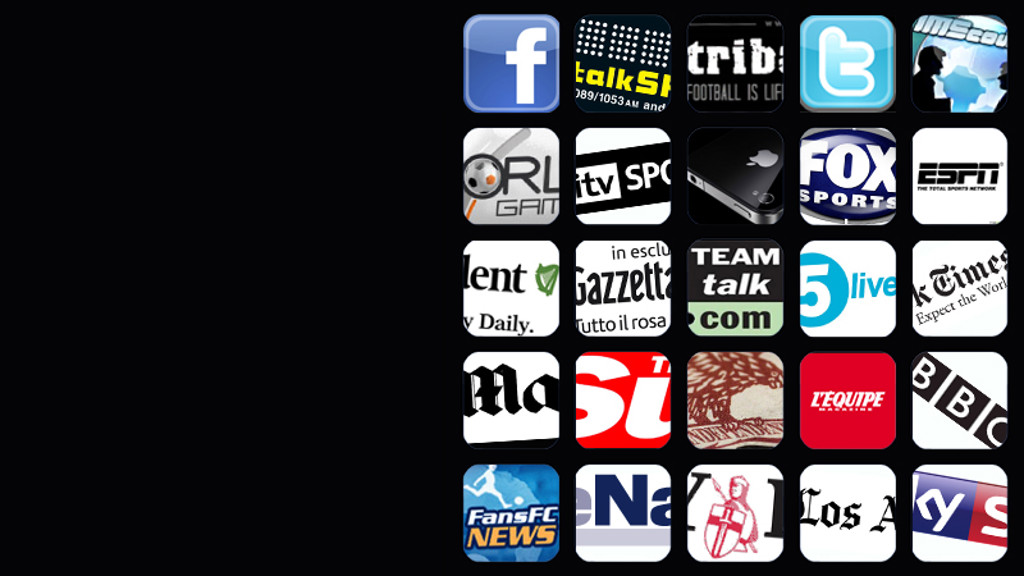 What the MEDIA says finished
It may be Tuesday already, but City's victory on Tyneside is still dominating the headlines both on paper and in digital form.
Writers, pundits and fans found plenty to get excited about in the Champions' ruthless display against Newcastle, and while many have already drooled over the combination between Yaya Toure, Edin Dzeko and David Silva, the MEN's Stuart Brennan is waxing lyrical over Fernando.
The summer signing turned in an efficient, effective performance on his competitive debut and the piece argues he could prove to be one of the biggest bargains, with that shrewd piece of business strengthening the squad in their quest to retain the title.
Enthuses Brennan: "While Edin Dzeko's backheel and David Silva's classy finish caught the eye and captured the imagination, it was Fernando's performance, on his league debut, that underpinned the victory.
"Much of what he did was not blindingly obvious.
"There were two or three tackles where he snaked out a leg and hooked or touched the ball to good effect, not least his slight nudge that forced Remy Cabella to balloon Newcastle's clearest chance over the bar.
"But it was his athletic covering that made such a difference.
"Often, he did nothing more spectacular than chase back, harry, get his body in the way, force an opponent to check his stride or play the ball backwards.
"But the seconds bought by such work allow a team to recover and re-organise.
"He completed 91 per cent of his passes, the same as Yaya Toure, with Samir Nasri on 93 per cent and Silva 88 per cent.
"The rest of the Premier League should read those statistics and weep."
Meanwhile, Gary Neville and Jamie Carragher took to our screens last night for the first Monday Night Football of the new campaign.
After a bit of tinkering (ok, a lot of tinkering) with massive iPads, the two revealed that the "power" City and Chelsea possess should lead to a straight fight between the two teams for the Premier League title.
Carragher said: "It's your experience of the past and teams that win titles have power and strength. Liverpool and Arsenal came close last year, especially Liverpool, but City eventually did it because of that power and strength.
"You think of Yaya Toure. The day Liverpool lost to Chelsea, Yaya Toure went to Crystal Palace, which had been a tough away day for teams since Tony Pulis came, and he just powered through. He takes it away from teams."
Added Neville: "Of those two, definitely one of them is going to win the league, I think. In power, size and physicality I don't see how the other teams can match them.
"In the football they can match them – but City and Chelsea can also play great football. They can out-football you as well!"
This is all very complimentary, but every City fan knows there is a long way to go until May. No one put away those lucky pants yet.
Moving on, and Joe Hart has been revealing his respect for fellow Goalkeeper's Union member Willy Caballero, believing the Argentinian is a great signing for the club.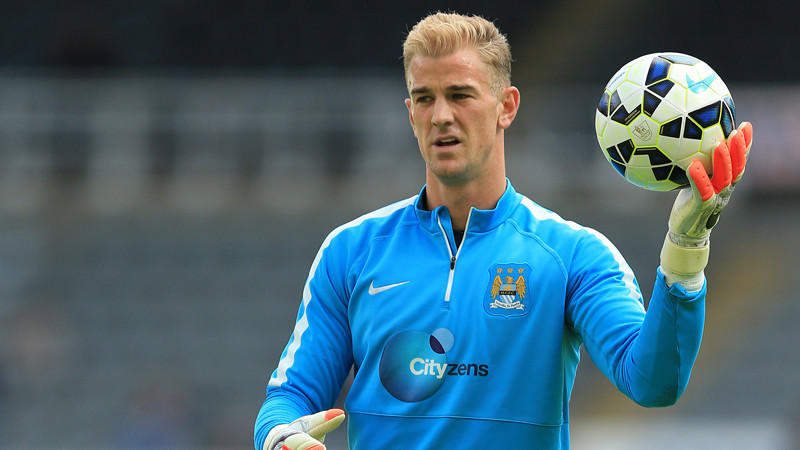 England's no.1 told enquiring reporters that he will merely continue to do his best, improve and try and keep clean sheets.
Hart is quoted in the Daily Express as saying: "I wouldn't say it has given me an extra edge because I've always had an edge," he said.
"Caballero is a great signing. It suits me. I'm a fighter, I've been a fighter all my life. I'll continue to do that.
"I'll carry on trying to perform to my best and hopefully keeping clean sheets.
"We were sorry to lose [Costel] Pantilimon to Sunderland and we wish him well but Willy has come in, we know he's a great keeper and what he has done at Malaga."
Finally, we'll finish this round-up where we started, in Manchester with the Evening News.
The paper reports that Bruno Zuculini, who excited supporters around the globe with his performances on the US Tour, is set to sign for Valencia on a season-long loan deal.
He oozed class in the pre-season assignments and there was consequently speculation he might remain in Manchester from the start, but Andrew Delaney claims Pellegrini has decided a year in Spain will be more beneficial in the long term.
Give the boy a year before he encounters the English weather on a permanent basis, eh?
Delaney reports: "The Argentinian is rated highly in his native country after scoring 10 goals in 92 appearances for Racing Club, earning him a move to the English champions earlier this month.
"He impressed on the Blues' tour of the USA and scored in the friendly against Kansas City, prompting some to suggest he would stay at the Etihad to compete for a place in the starting line up.
"However, it appears Manuel Pellegrini has decided that the youngster will be better served playing regular football in Spain for a season before returning to City next year."
Whether it's loans, permanent transfers, in or outs, no deals are confirmed before you read them on mcfc.co.uk.