Media Watch
1
Express: Extra training just the trick for Aguero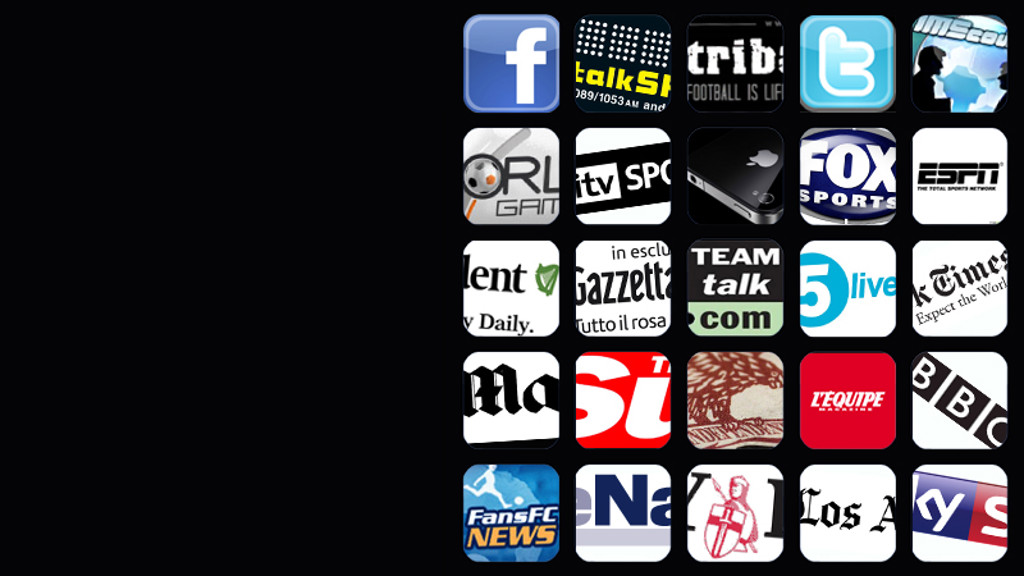 What the MEDIA says finished
In the aftermath of last night's incredible celebrations at our 2014/15 season launch party City Live, it really does not come as a surprise that there is one topic on everyone's lips this morning.
It's Sergio Aguero's contract extension.
After it was exclusively announced live on stage inside Manchester Central that he would stay at City for a further five years, it was revealed the Argentine faces a tough test to remain fit, insisting he will not return to action until his is ready - as reported by the Daily Express.
Writes Richard Tanner: "Aguero will spend up to 90 minutes on strengthening work before training every day in a bid to avoid a repeat of the muscle injuries that disrupted last season and his World Cup campaign with Argentina.

"Aguero has signed a five-year extension that will keep him at the Etihad Stadium until 2019 with last night's announcement following similar long-term deals for Samir Nasri, David Silva and skipper Vincent Kompany underlining City's determination to keep their big hitters settled.

"Aguero believes neighbours Manchester United will emerge as City's main title rivals thanks to the absence of Champions League football at Old Trafford this season and the galvanising effect of new boss Louis van Gaal - but of more immediate concern is his own fitness."
Quoted in the article, the striker declared: "I feel good. I got back to Manchester last week and the aim to begin with is two weeks of just hard work to strengthen the legs and to get my fitness right.

"Right now I need that because it's been a good while since I did even a mini pre-season of at least a fortnight. By the third week I'll be fully 100 per cent and ready to go.

"Last year I had a good start but then had a bad time of it through injury for the remainder of the season. This time around I hope that these injuries are now behind me and I can get off to a similar start to last season and then try and finish it in the best way possible.

"After that, it's all about trying to win silverware. That's what we all want and that's what the club pays us to do and so every season it's our aim to always win at least one trophy.
"United will be up there challenging us. Then you have teams like Chelsea and Arsenal who as always will be there or thereabouts battling with us for the league."
Elsewhere, the Manchester Evening News have also picked up a story from last night's event, sharing the news Yaya Toure won the Etihad Airways Player of the Season award.
Recalls Stuart Brennan: "The Blues midfield star was hailed by 5,000 City fans - who also gave him a rousing, belated chorus of 'Happy Birthday' during the City Live event.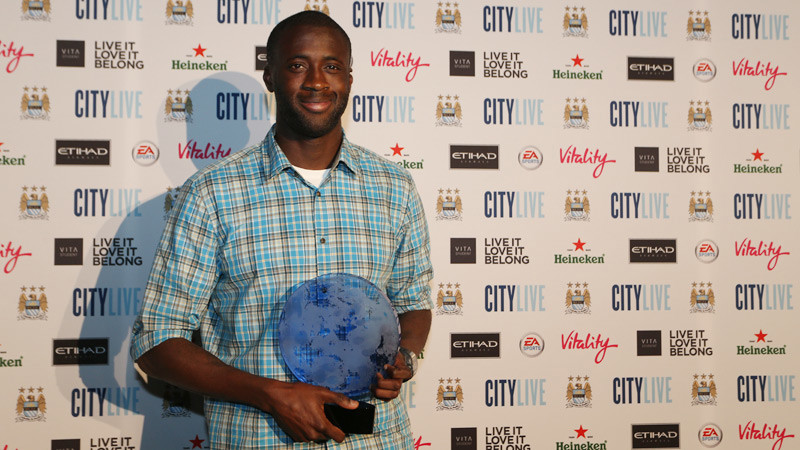 "And last night he felt fortunate to be chosen ahead of Sergio Aguero, Edin Dzeko and Pablo Zabaleta to the award.

"It marked a double for Toure, who also won the EA Sports Player Performance award for topping the City stats.

"He received that in an emotional moment from Los Angeles Blue Ian Macleod, who was chosen to make the award after telling the club how he had beaten leukaemia with the help of the Hollywood branch of the supporters club.

"He used the club motto of 'Pride in Battle' to inspire his fight, and Toure said it was special to get the award, having just lost his own brother to cancer.

"The event, which featured Jason Manford as host and music from Manchester music legend Johnny Marr, also saw Samir Nasri lift the Goal of the Season award for his stunning strike at Wembley.

"The organisers also made sure that Manuel Pellegrini's achievement in lifting the Premier League and League Cup in his first season was marked, even if he was ignored in the LMA's Manager of the Year stakes.
"Pablo Zabaleta, who was nominated for the main award, picked up a special honour for playing the most minutes last season, a situation he might hope is remedied by the arrival of Bacary Sagna!

"Marcos Lopes won the EDS Player of the Year award and vowed to be back fighting for a first-team place next season after his loan at Lille.

"The academy player of the year is exciting young French striker Thierry Ambrose, and the Bert Trautmann Lifetime Achievement award went to former squaddie Mike Swindells from Wythenshawe who lost his leg to an improvised explosive device in Helmand."
It really was a special night.
And finally, the Mirror believe there are more announcements of new contracts to come, as David Anderson claims Joe Hart and Dzeko are next on the list.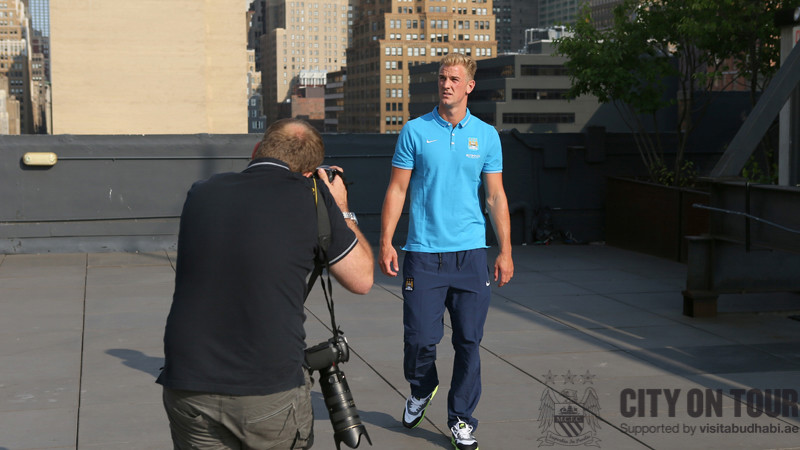 "City have been speaking to England No 1 Hart's camp, also with a view to a five-year agreement," Anderson alleges. "Hart has two years left on his current contract and the club want to tie him down despite buying Willy Caballero from Spanish side Malaga this summer to challenge him.

"Striker Dzeko claims he is also close to agreeing terms on an extension with just 12 months left on his existing deal."

"We are currently talking about a new contract," asserted the Bosnia captain. "It looks very good in terms of staying here a bit longer.

"I have been here for nearly four years now, and feel better and better. I want to get better every year, to score even more goals. I am 28 - my best time is now."
That's all for today. Check back to mcfc.co.uk again tomorrow morning for another round-up of City-related media speculation. In the meantime, have you checked out this awesome infographic of Aguero's City career?