Gael Clichy believes City's indomitable spirit will spur them on as they seek to retain their Premier League title.
Despite the Blues dropping three points to United last weekend, the defender is confident that the title race is far from over and the Frenchman voiced the Blues' intent.
"It's always a bad result at home. We hadn't lost a game for a long time at The Etihad, but it's done now and the only thing we can do is focus on the positive things that happened during that game," he asserted.
"We went 2-0 down and again we showed great team spirit in getting it back to 2-2. Apart from the last 20 minutes of the first half, I don't think they were on top of us.
"When you lose a game in the last minute though, it's always difficult - but we can't feel sorry for ourselves.
"We know what we did well and what we didn't do so well and we have to try to avoid those bad points."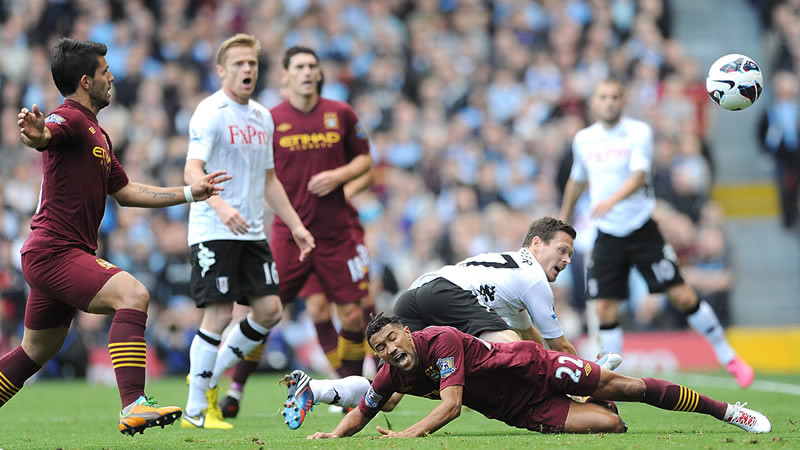 Saturday's venue Saint James' Park was the setting for City's penultimate game of last season and the 2-0 win is often referred to as a 'turning point,' in the title race.
Clichy agrees and is looking for a repeat: "Newcastle away last year was definitely a turning point for us, they were playing for a Champions League spot and for us, three points put us back in the title race with United," said the defender.
"I believe this year it is also a massive game, three points against Newcastle away would be a great result and hopefully help us to catch up with United, but the first thing is to play well and get the points for the fans.
"It's a difficult place to go and even more so because I think they've only won one on the last ten games or something like that, so they will want to do something against the champions.
"The fans are amazing there and they have great players, so we will have to be focused from the first minute until the last minute."
United's win over the Roberto Mancini's men means they are now sit six points clear at the Premier League summit, but Gael says this has not affected the reigning champions' confidence.
"I personally believe and feel that we have a mission and its aim is to become champions again," he announced.
"For me the problem this year is that we are not playing as well as a unit as we did last year and that's what we have to work on.
"I am very confident though because we have the quality and I am sure we are going to be there at the end of the season.
"The feeling within the team is great at the moment and I hope that the fans are behind us because we will need them to go all the way."