Men's Team
1
Guardiola discusses summer transfer plans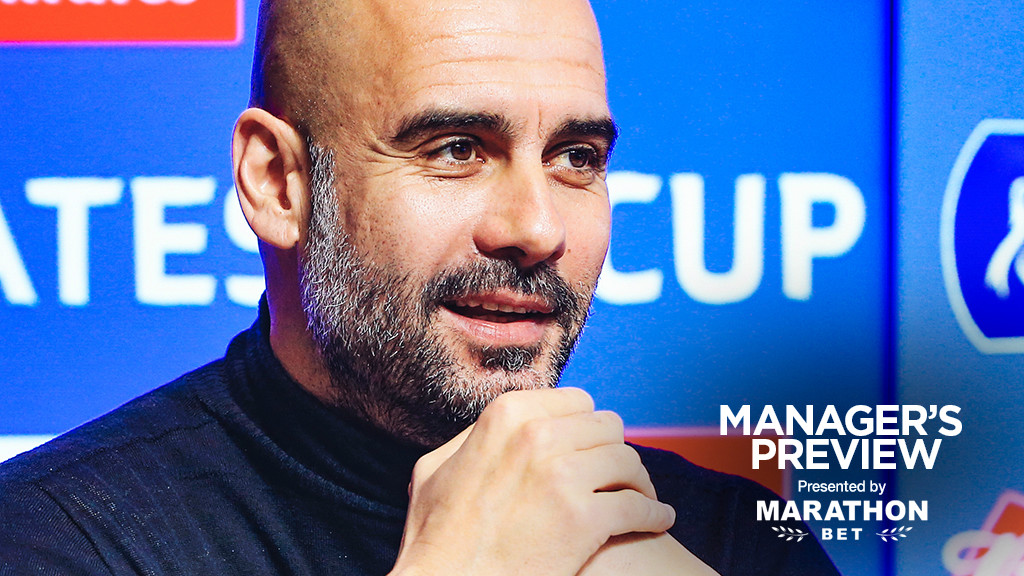 Pep Guardiola discussed City's transfer plans for the summer, as he addressed the media ahead of the Blues' FA Cup clash against Burnley.
The Catalan boss asserted he was pleased with the squad currently at his disposal, having reiterated that City will not recruit in January, but answered questions from the press on potential movement in the close season.
"We are always in the market," Guardiola stated. "There are many players and many positions we need but even if we don't take any other player before next season, the squad remains good.
READ: City v Burnley | Injury update
WATCH: Burton 0-1 City | Match highlights
GALLERY: Up for the Cup
"I am so satisfied for what Manchester City have done in the three years. We cannot forget it.
"We have bought just one player this season and the reason why is because I'm delighted.
"We'll see what happens in the summer. At the end of the season, in the last month, we will see the behaviour of the players in the locker room, and on and off the pitch; their desire to want to stay and help – not just me or their mates but the Club.
"It will be important to take decisions for the future.
"In terms of money we have to pay, I don't understand about the numbers. I am never in those conversations.
"We discuss about positions because maybe we have few players – not because we don't have talent.
"At the end, players have to make their own decisions. If one player doesn't want to come, we wish him all the best at the other club. Sometimes in football, what you want doesn't happen.
"We have to look at other options. We are going to try if we believe we need other players in that position."
FIXTURE CHANGES...
Asked of his opinions on transfer fees and wages, Guardiola replied: "The reality is that not just one or two teams are paying a lot of money in terms of transfers or wages. There are many and not just in England.

"Transfer market prices have increased a lot. The transfer market increased incredibly after Neymar's transfer to PSG.
"When we arrived here, the average age of the squad was so old – there were ten or 11 players over the age of 30.
"Unfortunately, we had to spend a lot to change the team. That is the market. It's always difficult to buy players at a top level for a good price – almost impossible.
"We try to keep the harmony in the locker room with the wages. When you have no balance about that, there are always problems with the mood in the locker room. I'm pretty sure of that.
"One of the good things Manchester City do is to try and keep the balance with important players. We are doing quite well."