Men's Team
1
Gundogan savours back-to-back Carabao success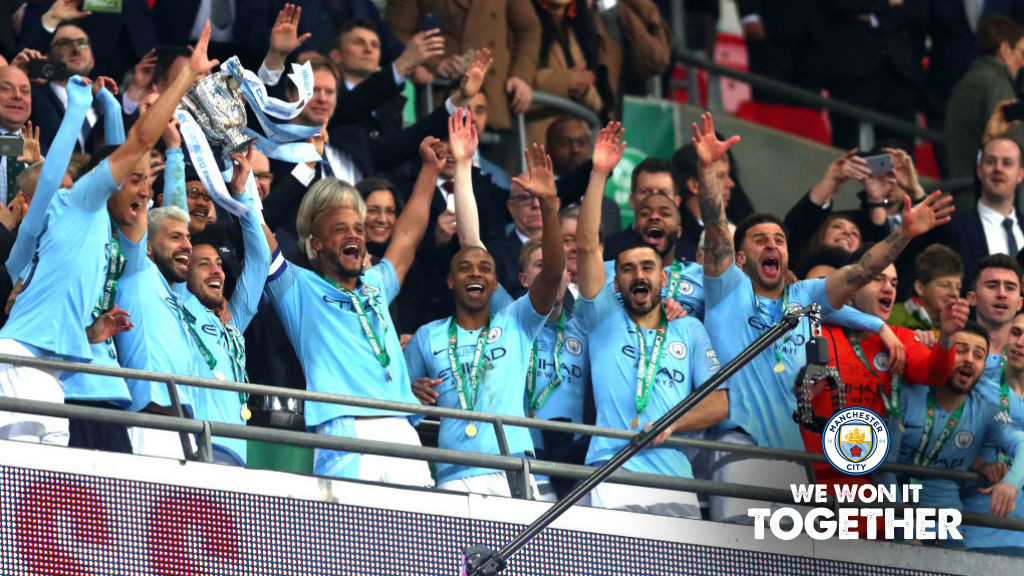 Ilkay Gundogan said being part of the Manchester City side to win back-to-back Carabao Cups was an extra-special thrill.
The Blues retained the trophy by overcoming Chelsea 4-3 on penalties after the sides had been deadlocked over 120 minutes of normal and extra time.
"I think to win the trophy back-to-back is always more difficult than winning it the first time. It feels great to be honest," said the German who came on as a second half substitute at Wembley.
"Chelsea played well today and made it tough for us. It was such an open game.
"We knew that after the result a couple of weeks ago (City's 6-0 league win at the Etihad) that this match would be tougher and more difficult to play against them. They wanted revenge.
"They had chances, we had chances and it was an open game and we are just pleased to win it again.
READ: Sterling | Pep couldn't watch my winning penalty!
"It is a very special feeling."
With the first trophy of the season now secured and City still in the running for the Premier League, FA Cup and Champions League it has only served to increase talk of a potential quadruple.
But Gundogan said the players were solely focused on approaching things on a game by game basis.
"We had same conversation a year ago. I don't know if it helps and we just try to win as many as possible," Ilkay added.
"Today was the first final and hopefully we will be able to reach at least another win and we will try our best between now and the end of the season."