Men's Team
1
Gundogan highlights key to City win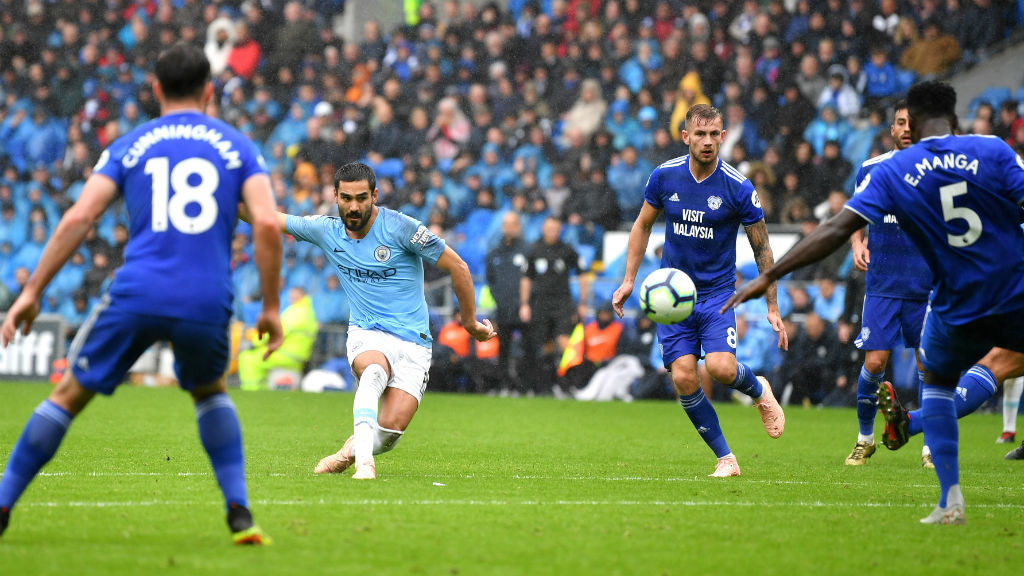 PRECISION FINISH: Ilkay Gundogan finds the top corner
Ilkay Gundugaon says Manchester City overcame two key obstacles to secure the victory over Cardiff.
The Blues recovered from a midweek Champions League defeat to Lyon to blast five past the Bluebirds, with Sergio Aguero, Bernardo Silva, Gundogan and substitute Riyad Mahrez (two) on target.
And Germany midfielder Gundogan, who scored the pick of the bunch just before half time, reflected: "It was very important - the game was tough today because of two reasons - we lost in midweek in the Champions League and it's always important to react.
"And the second one, Cardiff is a very physical team and even though we don't have the tallest players in our squad, it was about mentality, being in the duels and we were able to do that in a very good way and that's why we deserved to win."
READ: Cardiff 0-5 City - Guardiola verdict
PICTURES: Cardiff 0-5 City
City were already two up when Raheem Sterling set Gundogan up to deposit the ball into the top corner, and he added: "It's probably the best goal I've scored in the Premier League so far.
"I've been here for more than two years and didn't score that many, so the choice is not so great, but this one was quite nice.
"Raz sets the ball very well and for me, there was no other decision to shoot on target and maybe I was a bit lucky and it was perfect."
The Blues took the lead through all-time leading goalscorer Aguero, who provided a clinical finish early on in his 300th City appearance after signing a new contract on Friday.
Have you seen?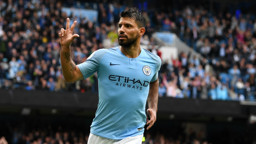 And Pep Guardiola's side kept the momentum going right until the end with Mahrez' two-goal cameo.

Gundogan added: "Aguero is very important, even when we don't play our best performance, obviously not like today, we know Sergio is there and he's able to score a goal. That's how you want your striker, someone who is able to score. His goal today was not that easy, it was important to have a good start, we are lucky and happy to have him.
"Mahrez has come in now... it's still about adapting to our style of play - but he's training well and he is taking it very seriously, and today will give him a boost for the next games. Sometimes that's what you need in a new team so it's positive for him and for us."