Men's Team
1
Guardiola hails Mahrez's mental strength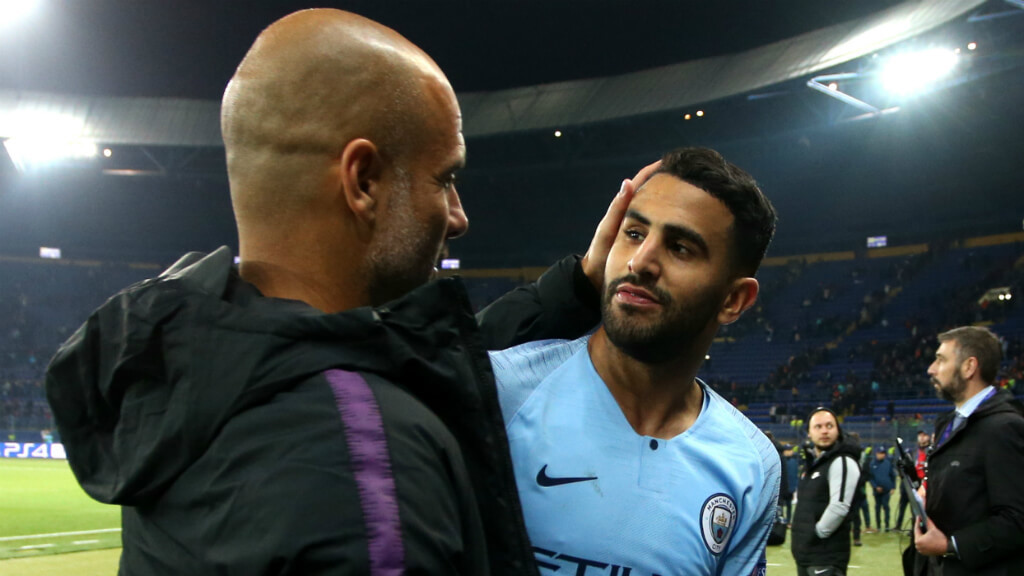 PROUD: Pep Guardiola praised Riyad Mahrez for his reaction, following a difficult 48 hours...
Pep Guardiola expressed his pride, following Riyad Mahrez's Man of the Match display against Tottenham, hailing the Algerian's 'focus' and mental strength.
Deeply saddened by the tragic news regarding his former club Leicester City, the Algerian dedicated his match-winning goal at Wembley to Foxes owner Vichai Srivaddhanaprabha, pointing to the sky, having opened the scoring after just six minutes.
Speaking to the press after the game, Mahrez spoke of his heartbreak, and Guardiola was full of praise for his in-form summer recruit and his reaction.
"Riyad was good," he reflected. "He was focused and he did a great job.
"He knew the Leicester owner perfectly. It's so tough for the Leicester family. A lot of people have passed away.
READ: Mahrez strike secures Wembley win
WATCH: Spurs 0-1 City | Ian Cheeseman vlog
GALLERY: Match gallery | City's Wembley win
"He has played the last three, four, five games at a high level, scoring goals and making a lot of assists.
"Against Shakhtar Donetsk, he would have scored three goals if not for the goalkeeper."
In difficult conditions with the pitch severely affected by the weekend's NFL game, Guardiola also declared himself 'satisfied' with the three points, with City required to dig deep in the latter stages.
Asked whether he was worried in the final 15 minutes, he replied: "I was, a lot!
"Erik Lamela had a big chance and we missed a lot (of chances). You cannot expect to score a lot of goals against Spurs.
"Sometimes, we made mistakes. We missed some goals and let them turn and they are so good.
"We played against one of the most physical teams I've ever faced. They have incredible physicality and on this pitch, it was so complicated.
REACTION...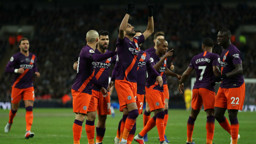 "The back four were quite good, especially the central defenders.

"In the first 15, 20 mins of the second half, it should have been 'game over'. That is a problem.
"In big, important events like the Champions League, if we are not clinical, sooner or later, we are not going to win.
"It is satisfying [to win]. Every time you play against title contenders, especially away at Tottenham, and win, it is a big satisfaction.
"I give a compliment for the team and especially with the conditions for both sides – Tottenham are a team with a lot of quality.
"On a better pitch, they will be better. It is not easy for them to play in those conditions. Hopefully, they can play better on a better pitch."