Men's Team
1
Laporte says Hoffenheim game is 'must win'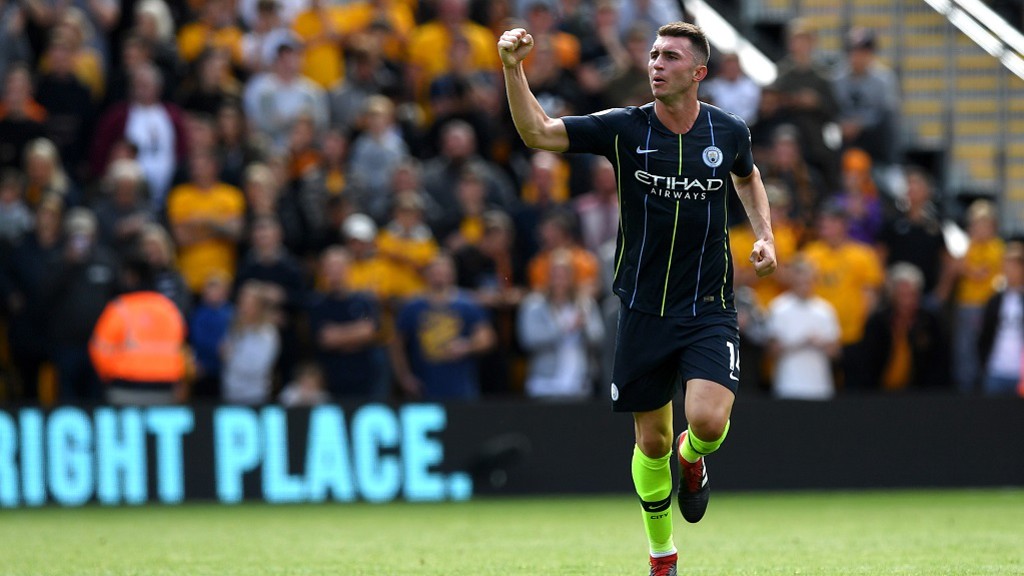 IMPRESSIVE: Aymeric Laporte has begun the campaign well
Aymeric Laporte says it is crucial City beat Hoffenheim.
The Blues sit at the foot of Group F with one game played after losing against Lyon on Matchday One.
With five games still to play, there's plenty of time for City to get back on track – but the France international says returning home empty-handed is not an option.
"It's not a great start to lose your first match in the Champions League," said Laporte.
"We have a team capable of winning major trophies, and the Champions League is one of those. We're going to keep working to get there and to go all the way.
READ: Guardiola to make Aguero selection call
WATCH: Kompany warns against complacency
GALLERY: Blues head to Hoffenheim
"Losing a game gives you experience, winning a match gives you experience. Everything comes together in terms of your experience, and you learn how to manage different situations and to win games that require a different approach.
"In cases like that, of course you learn, and you see what happens.
"We're Manchester City - we're a team who are capable of winning every competition and we are competitive. We have a team capable of winning every game we play in, so every game is important for us.
"It goes without saying that a draw or a defeat is a negative outcome for us. Of course, winning isn't always possible, there are going to be days where it doesn't go your way, but we need to be really demanding of ourselves, because we have top players and there's a lot expected of us."
Laporte says the Blues can only do their talking on the pitch and that only by showing Champions League pedigree.

"There are some who don't believe in us, others who do," he said. "It's something we're working towards, like I said.
"We have the players for it and we work every day for these sorts of matches. That said, we're a young team, there's still room for improvement, but I think we can do it this season.
"We need to take it one game at a time - we have Hoffenheim next, which is a match we have to win, and after that we'll see."