Men's Team
1
Fine form, goals galore and Shakhtar threat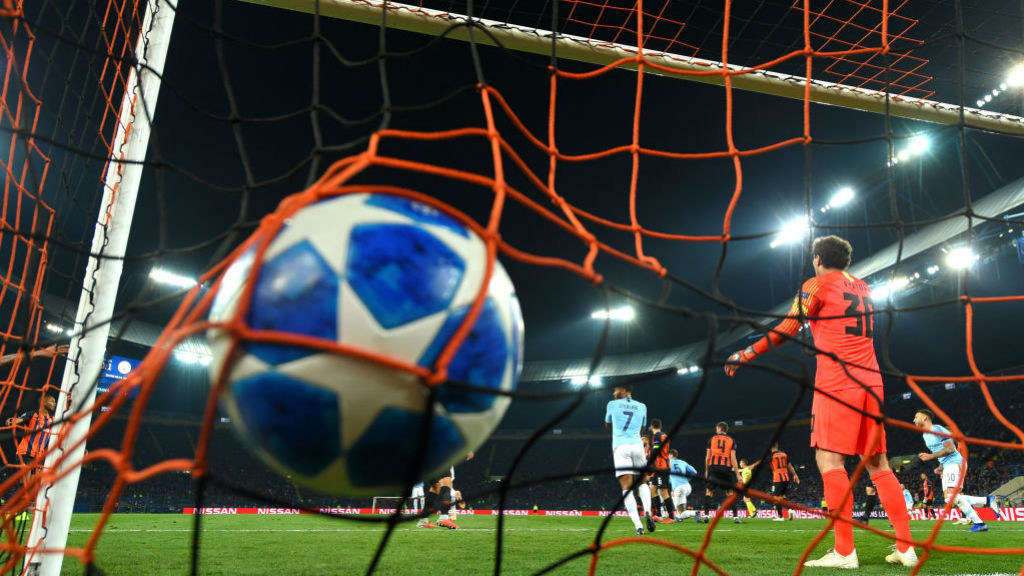 TALK POINTS: A look ahead to tonight's big Group F match
As Manchester City prepare to face Shakhtar Donetsk in Group F of this season's Champions League, Club journalist Rob Pollard has taken a closer look at what the night could entail. ​
1

Fine form

Sunday's 6-1 win over Southampton was City's eighth victory in nine matches across all competitions.

The defeat to Lyon, our last in any competition, appears to have focused the minds of the players who are playing with real freedom and confidence.

There's a slickness to City's play rarely seen on these shores before. Not only are we winning, we're doing so with the kind of aesthetic beauty every fan craves.

There's tactical variety, too. Shakhtar coach Paulo Fonseca, in an interview with ESPN, has expressed just how difficult City are to work out.

"When they have the ball, they keep it exceptionally well," he said. "And they have so much quality. If you press them high, they have the quality at the back -- including the goalkeeper -- to simply pass the ball through your press. Or they can also go long, and in players like [Leroy] Sane and [Raheem] Sterling, they have very fast players. So you have to find another way to defend."

The multitude of subtle tactical alterations Pep Guardiola is capable of making mean stopping City is now one the hardest tasks in European football.

Buy tickets for the game against Shakhtar

WATCH: City players reflect on first derby experience

READ: City v Shakhtar | Team News
2

Qualification in sight

Barcelona were the first side to make it through to the last-16 after their 1-1 draw with Inter Milan on Tuesday. City, Juventus, Ajax and Bayern Munich can join them tonight.

A win for City coupled with a loss for Hoffenheim would see us progress to the last-16 with two Group F matches to spare.

Given our first match of the campaign ended in a disappointing home defeat, that would represent a fine turnaround.

Two excellent away wins – against Hoffenheim and tonight's opponents – have swung the pendulum in our favour, and early qualification would be a huge bonus, giving Guardiola the room to make changes if needed.

It's a significant game.
3

Goals, goals, goals

It's been a superb season for City in front of goal.

Sergio Aguero, as ever, is our chief goal-getter. He bagged his tenth of the season on Sunday – his 150th Premier League goal in 217 appearances. Only the great Alan Shearer scored 150 in fewer games (212).

We've already managed 33 goals in 11 Premier League games, six more than Chelsea, our closest rivals.

In total, we've scored 44 goals in 16 games in all competitions (a goal every 32 minutes).
Have you seen...
Interestingly, the 6-1 win over Southampton on Sunday was the 12th time City have scored five or more under Guardiola. In the same period, no other team has done so on more than six occasions.

For the attacking players in City's squad, this is a dream side to play in.
4

Injury boost

City's game against Shakhtar is our third in 10 days, and with a game against Manchester United on Sunday, Guardiola is likely to want to make full use of his squad in order to keep his players fresh.

The return of Ilkay Gundogan and Nicolas Otamendi is, therefore, a significant fillip. Gundogan hasn't played since the win at Hoffenheim five weeks ago, and Otamendi has been sidelined for a fortnight.

Guardiola has praised his medical staff many times in the past and having an almost fully-fit squad at this stage of the season is further evidence of their value.
5

Avoid complacency

City's form is excellent but there's no room for complacency in the Champions League.

Our home defeat to Lyon was unexpected, and Liverpool's 2-0 loss against Red Star Belgrade on Tuesday was the latest example of this competition's depth of quality.

We need to be at our best. If we are, an important victory is likely.