Men's Team
1
City 100: Beautiful Football and Pep 2021 ​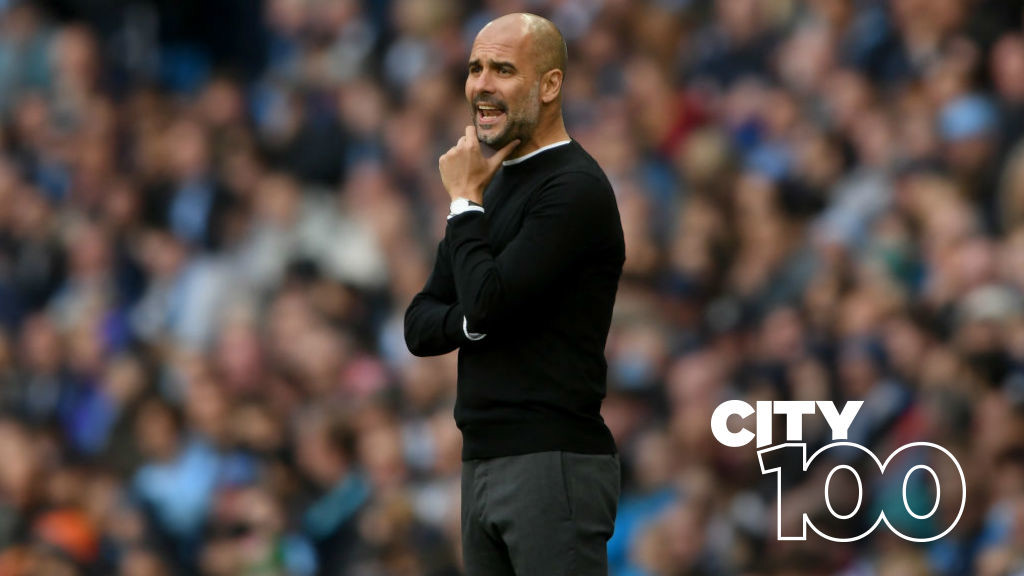 CITY 100: Pep Guardiola features heavily in today's instalment
Ton up! In celebration of our City Centurions' remarkable, record-smashing season, we bring you the latest edition of our new summer feature...
With your help, we fondly recall '100 reasons to smile' from our sensational 2017/18 campaign, which ended in spectacular fashion as the Blues clinched an unprecedented 100 Premier League points.
Share your favourite memories from an incredible season - the awesome, the eye-catching; the heart-warming and pride-inducing - on Twitter @ManCity, no matter how big or small... and yours could be featured over the next four weeks.
Numbers 13 and 14…
13

Beautiful Football

The records and stats make clear what an amazing season it was for City in 2017-18. More goals, points and wins than ever recorded in a Premier League campaign, as well as the biggest winning margin, the most consecutive victories and the best goal difference.

No side has ever won the Premier League in such dominant fashion.

But aside from the headline statistics, the quality of our football was mesmerising. Guardiola is a serial winner and ensuring his side compete for silverware is his primary concern, but he wants to do so in style, with aesthetic beauty high on his list of priorities.

There we so many brilliant goals we scored it seems almost churlish to pick one to highlight the team's quality – but if there was one that really summed up our class, it was Leroy Sane's in the win away at Arsenal. The finish was somewhat scuffed, but the build-up play beforehand was astonishing.

Pep has not only revolutionised the squad and turned us into champions, he's established an identity and a clear way of playing the game.
Have you seen...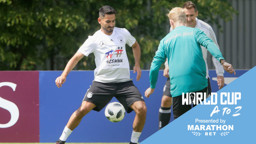 READ: Man City 100 David Silva Napoli

READ: May City 100 Leroy Sane speed Ilkay Gundogan backheel
14

Pep 2021

Just when City fans were thinking things couldn't get any better, Guardiola penned a new deal until 2021.

It's the longest contractual commitment he's made to any Club during his management career, a clear sign he feels comfortable in Manchester and with the conditions at the CFA.

He now faces the task of continuing City's successful 2017-19 season. Remember, no side has defended the Premier League title since Manchester United in 2009.

But who would bet against him, given the way City played this term? The groundwork for sustained success appears to have been laid.


Long may his reign continue!