Men's Team
1
City v Newcastle: Guardiola provides injury update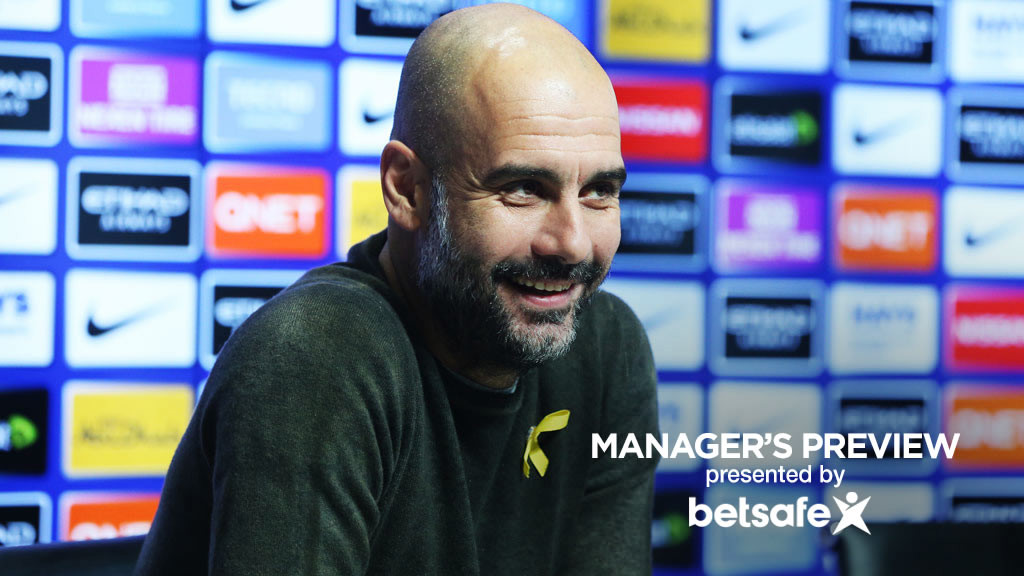 BIG MATCH PREVIEW: Pep Guardiola
Pep Guardiola revealed Fabian Delph is out of contention for City's Premier League clash with Newcastle.
The stand-in left-back was substituted in last weekend's 4-3 defeat at Liverpool with a knee injury sustained in the first half, and the Blues boss told press he is yet to discover the extent of the England man's lay-off.
Guardiola also provided an update on Vincent Kompany's progress. David Silva, who was on the bench at Anfield, trained on Friday.
"He [Delph] will be out for a while but we don't know how long for yet," the Catalan manager stated.
"[Vincent is] much better. We don't know right now [if he will be fit to face Newcastle] but hopefully for the next games, he will be ready.
"We decided to start the season with just one full-back. We knew about the problem with Delph but in this kind of situation, we will see the reaction of the players, as it may not be their natural position [they are required to play in].
"We are going to discuss many issues about positions."
Asked of City's plans for the January transfer window, in particular his latest thoughts on an alleged pursuit of Alexis Sanchez, Guardiola added: "I'm not the guy with the mathematics and numbers.
READ: City v Newcastle match preview
WATCH: City's last 10 goals v Newcastle
"He is still an Arsenal player and it looks like he will go to United so congratulations and good luck to them.
"The players and manager decide what is best for them. My thoughts on him remain the same. He is going to decide to move to another club. We wish him all the best.
"All the [deals with] players and clubs are made in January and in summer.
"I always believe that players adapt quickly. We want nice people to help us if we believe we need them."
With contract extensions signed for Nicolas Otamendi and Fernandinho, there has been cause for celebration at the Club over the past few days.
Guardiola expressed his delight, having secured the futures of two players he feels are integral to his side.
"We are so happy," he continued. "Congratulations to the players and managers. We are so happy for them.
"Fernandinho is one of the players I have such a pleasure to have under my command.
"It is great news for the club to have both Nicolas Otamendi and Fernandinho with us at the Club for the future."