Men's Team
1
Pep: Our spirit is incredible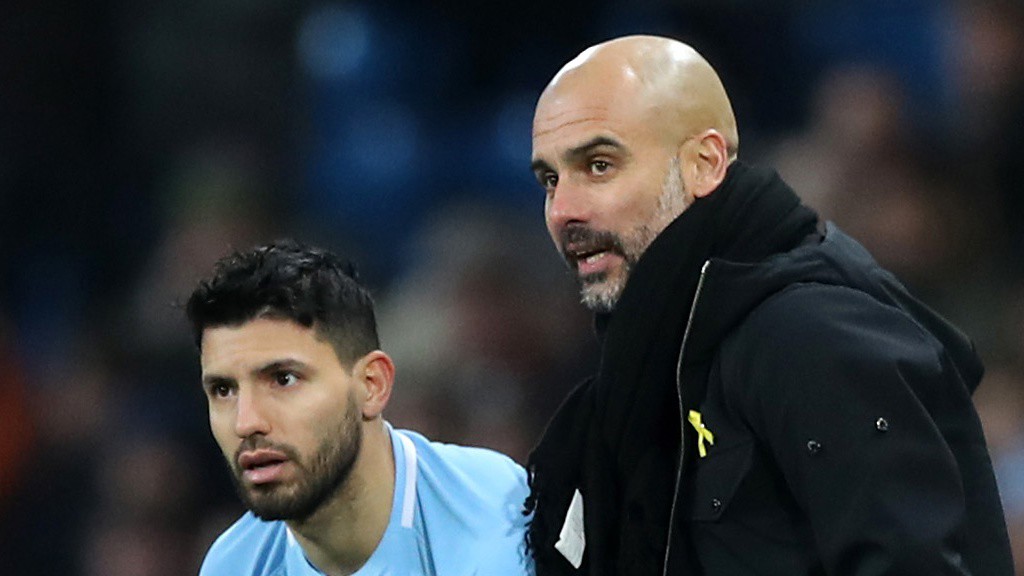 BIG GUNS: Pep Guardiola turns to Sergio Agüero on 70 minutes.
Pep Guardiola paid tribute to City's never-say-die attitude after the Blues again came from behind to win.
Bristol City proved tough opposition for the unbeaten Premier League leaders and the City boss was both impressed the visitors' impressive effort and with his team's mentality to dig out yet another victory.
"It was a nice game and in some ways a beautiful game," said Pep.
"All credit to Bristol City because you cannot knock four Premier League teams out of the competition without important players. They are a nice team to watch.
"Their strikers have good mobility and courage to play. The game was really good for both sides - and for the fans of both sides.
"Both teams tried to play, arrived and created chances. They are near the top in the Championship and I have a lot of respect for what they have done.
"Semi-finals are always tough. So complicated. At 1-0, it was all about how we reacted. I am a lucky guy to train the guys I have.
"I don't know what will happen as the season progresses, but i have a lot of respect because with this amazing schedule, they do everything they can.
"Every game they play they give absolutely everything they have.
"Without that spirit, you can't win trophies in any competition in the world. It's easy in good moments to handle situations. In bad moments, it's about how you react, and I could not ask more of my players.
"City fans here and around the world should be so proud of everything they've done so far, staying there and fighting until the end.
"At Bristol. It will be tough. We experienced that at Huddersfield last season and against Wolves here. I can imagine if we go to Cardiff in the FA Cup, it will be tough as well.
"We have to go to Ashton Gate, try to make a good performance and reach final."
The City boss also revealed he felt it necessary to rest match-winner Sergio Aguero as he is the Blues' only fit striker at the moment.
He said: "Sergio has played a lot of games. Gabriel is not a fit. We have to protect him a little bit and now he is on fire, scoring goals. All his life he has been scoring goals."