Men's Team
1
Wigan v City: Talking points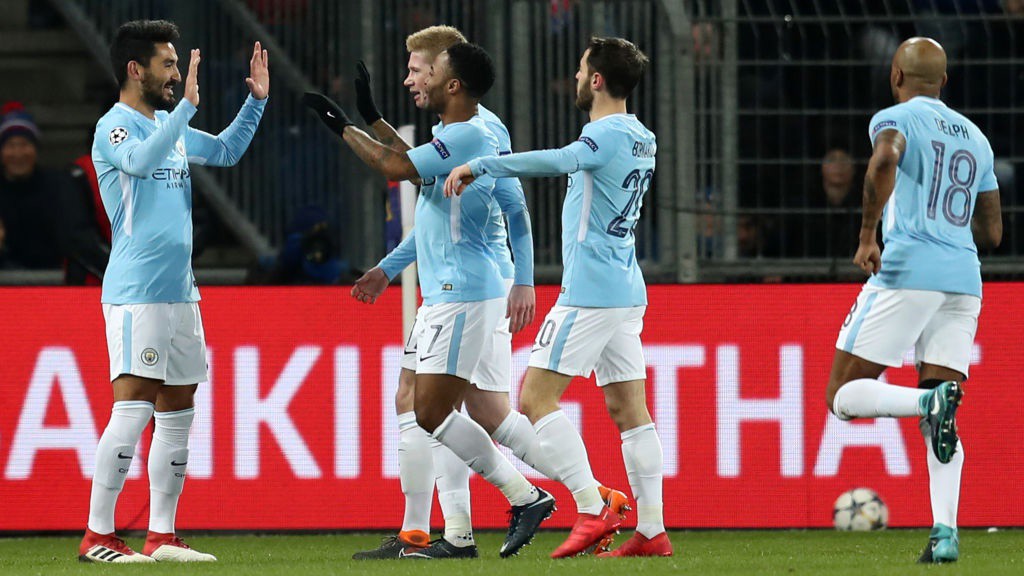 DEADLOCK BROKEN: Ilkay Gundogan celebrates heading City into an early lead.
Manchester City face Wigan Athletic on Monday evening, in the second of three consecutive cup ties.
It's a big week for the Blues – Pep Guardiola has said as much – and here are four things to consider ahead of our fifth-round encounter at the DW Stadium.
1

Squad selection

Do you go full strength or take the opportunity to rotate?

It's a consideration for any manager when their high-flying team takes on a side from a lower league and one Guardiola will be acutely aware of given City's participation in four competitions.

Sandwiched six days after the win against FC Basel and six days before the Carabao Cup final, the calendar has been kinder than in a hectic January.

Guardiola could conceivably play his strongest team, knowing there is time to recover for Sunday's trip to Wembley, but he'll be mindful of game time too.

After spells on the side line, this could be a good opportunity for the likes of Fabian Delph, David Silva and Leroy Sane to get some minutes under their belts, while it could also be the right environment for the likes of Phil Foden and Brahim Diaz to get a further taste of first team action.

Much to consider then, but it's a welcome dilemma.
2

Maintaining momentum

Unbeaten in seven games since the defeat at Liverpool, Pep will not want his team to falter as they approach a critical point in the season.

The manager has spoken for his respect for the FA Cup and the surprises it throws up each year.

That could well influence his selection policy, as he's determined to avoid a cup upset and he'll know a competent and convincing win would be particularly welcome before the Carabao Cup final and back to back Premier League games against Arsenal and Chelsea.
3

More milestones

Records have tumbled to the current crop of City stars this season and we could be celebrating another landmark moment at the DW Stadium.

Sergio Aguero is just two goals away from a double century in sky blue and who would bet against him reaching it against Wigan?

He'll face a stern test from the Latics defence, who have conceded only 18 goals in 30 league games, but the Argentine has always tended to score in bunches and five goals in two games could easily become seven in three.
4

Wigan hoodoo

The mention of Wigan and the FA Cup is enough to make City fans justifiably wince, with the Latics getting the better of us twice in recent memory.

The good news is, there's very few in the City squad who bear the scars of those defeats and given the aforementioned importance of momentum and our current form, what better time to banish that hoodoo.

The prospect of a quarter-final tie against Southampton will be all the motivation the Blues need, who will know if they can beat Wigan then the home draw gives them a good chance of taking another step towards what could be the special season finale.