Men's Team
1
Pep proud of players despite loss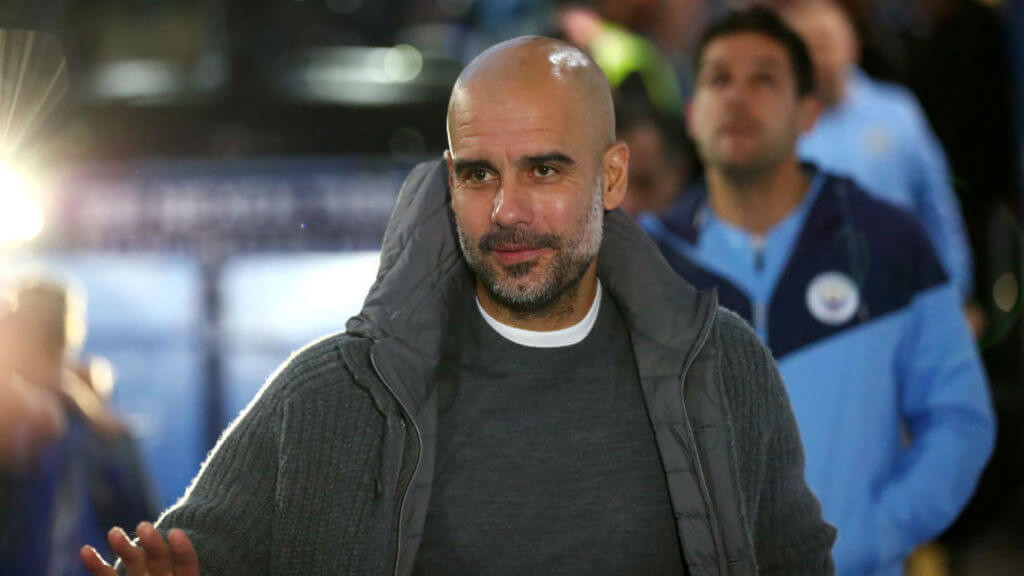 LONDON CALLING: The boss arrives at Stamford Bridge
Pep Guardiola says that, aside from a couple of moments when his side were punished, his players have an outstanding display against Chelsea.
The Blues lost for the first time in 22 games at Stamford Bridge, but the City boss has nothing but admiration for his players, despite the reverse.

"We played outstanding in the first half," said the Catalan.
"Apart from ten minutes in the second half, we were there until the end.

"I feel incredible emotion to see these players do what they do every three days.

"Sarri says he needs more time, but I think Chelsea are there now and can compete for everything. They have some fantastic players.

"We are going to try to be champions. In a season like this, with a lot of games - plus after last season - everybody wants to beat us. They put in something extra.

"What is important is how we react Even if we would have won today, it's still only the beginning of December.

"There are still lot of points to play for. In general, we were fantastic.

"Sometimes we are upset because we lost, but we showed we wanted to win. Football is like this.

"You can always take lessons after winning or losing. In general, I am so glad with the way we played."
Pep says he never thought his side would go unbeaten all season and that doing so is almost impossible.
"We are here to be champions, not Invincibles - I said this many times and I said the same last season," he said.

"There is no sport in the world that one team or player wins always or remains unbeaten - that is how sport is.

"Yesterday, we were the favourites and unbeaten, today we have lost.

"We are only in December. Can Liverpool win the Premier League? Yes. Ask me if Tottenham, Arsenal or Chelsea can - yes, of course."
And asked if injuries to key players was a factor in the loss, he responded: "People don't ask about Kevin or Sergio when we win, only when we lose.
"The guys today were incredible. We win together, and we lose together."
The City striker who had the lot...