Men's Team
1
Writers Panel: Best goal so far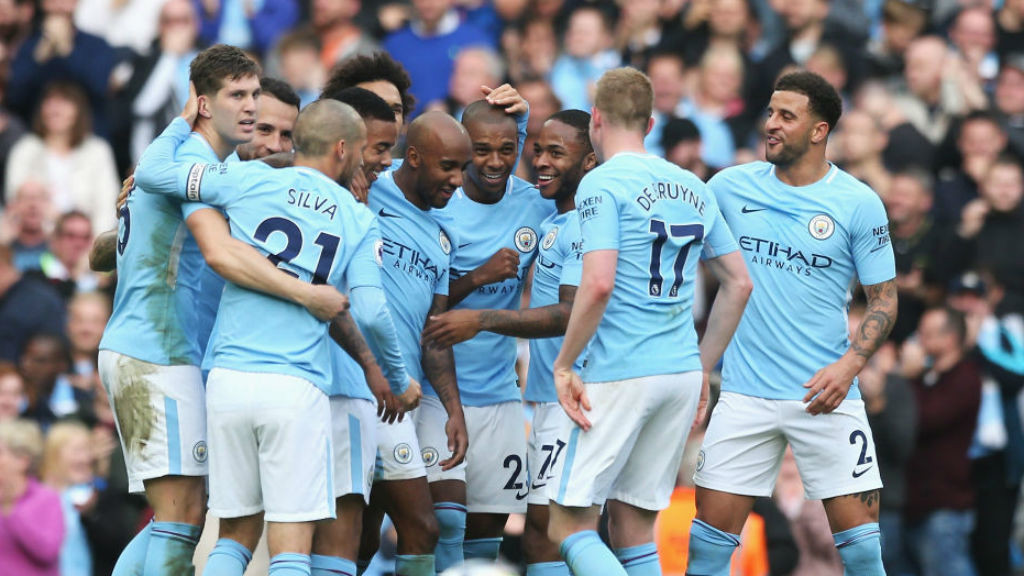 OCTOBER: It's been another fine month for City
With 52 to choose from, which goals are the favourites of our City journalists..?
Time fo find out...
Rob Pollard: Kevin De Bruyne v Chelsea
City have scored 52 goals this season and the remarkable thing is nearly all of them have been of exceptional quality.
The goal I've gone for perhaps isn't the best technically – but in terms of importance and the raw emotion it stirred inside us, De Bruyne's winner at Chelsea is the goal of the season so far.
To have not taken all three points would have been a travesty. City were far superior, dominating from start to finish, delivering a masterclass in attacking football at the home of the champions, who were restricted to just 38 per cent possession!
De Bruyne's winner – a curler from outside the area – was the least City deserved on an afternoon that made the football world sit up and take note.
It felt seismic, the kind of goal that creates serious trophy-winning momentum, and its importance should not be underestimated.
John Edwards: Raheem Sterling v Stoke
A tough choice. Do you go for the spectacular, a team goal or one where the scenario gives the strike extra significance?
We've had them all this so far this season, but the aesthetics of Raheem Sterling's goal against Stoke edge it for me.
The winger may have netted from close range, but the build up was mesmerising and everything we've come to enjoy about this Manchester City side.
Ten players and 15 passes were involved as the Blues moved the ball effortlessly and then there was that pass from De Bruyne.
It was a goal which had Pep Guardiola's fingerprints all over it, featuring pace, precision and a footballing intelligence that few seem able to combat.
Here's to many more!
David Clayton: Fernandinho v Stoke
I'm not sure why a goal hitting the woodwork en route to the back of the net looks so good, but it does.
It seems to initially have that 'will it/won't it' split second of uncertainty before it clatters metal and immediately takes a different path.
We've had so many stunning goals this season, I could honesty have selected as many as 10 goals for this entry.
And wit 52 scored already, it feels as though we're getting at least one cracker every game and the end of season DVD is likely to be packed with amazing goals - but my favourite and the one that just edges the other 52 out - was Fernandinho's against Stoke.
Ever since I watched Brazil at the World Cup as a kid, I've loved goals that are worthy of that iconic canary yellow and blue kit. So the fact that Fernandinho is Brazilian is perfect and for me, has all the elements needed: long range, hits the underside of the bar and scored by a Brazilian.
Just a stunning goal.
Paul Handler: Sergio Aguero v Napoli
Perhaps sentiment is getting the better of me here but Sergio Aguero's strike against Napoli is my pick of the 52 so far.
The goal itself was expertly taken – when the Argentinian picked the ball up 40 yards out there was plenty to do.
An excellently-cushioned first touch was followed by the perfect set and a precision shot curled into the corner. In isolation there have been better goals this season, but the real spice to this moment was the significance – Aguero had eclipsed Eric Brook's 78-year all-time scoring record and provided a genuinely historic Club moment.
.