Men's Team
1
Bernardo: The best is yet to come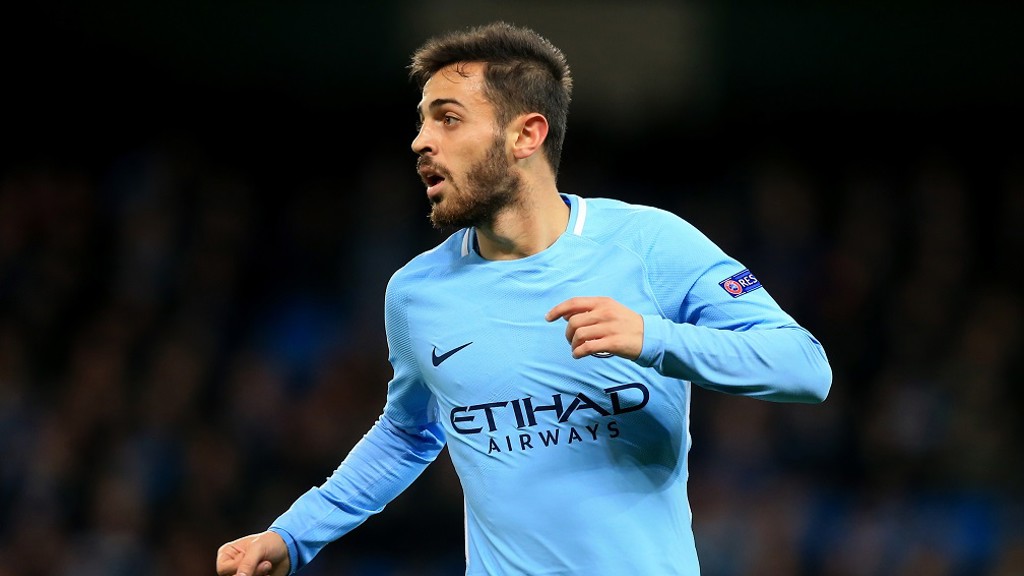 BERNARDO: Keen to show best form
Bernardo Silva admits he is still adapting to the Premier League but feels he is settling in well.
The Portuguese playmaker has featured in 18 games this season, but started only seven of those matches.
One of Europe's most coveted attacking midfielders last season, he says there is much more to come.
"Always when you move clubs and move to a new country, you need time to adapt," said Bernardo.
"England is a special country where the football is very fast and very competitive so I'm getting used to it each time we play.
"Fortunately, with more time and more games, I'll be able to show everyone what I can do and prove my value and I hope I can help the team reach our goals."
Looking ahead to Sunday's game, Bernardo says Huddersfield Town are the embodiment of a side who will give everything.
The Terriers have already beaten United this season at the John Smith's Stadium and the players and partisan home support will ensure City will know they've been in a game - and Bernardo expects nothing less from a side who are more than holding their own on their return to the top flight.
"Every game is very physical and all the teams show a lot of passion when they play – Huddersfield are the perfect example.
"It's been said many times but it is true - you don't have easy games in England, but that's what makes the Premier League so special.
"We'll try to keep doing what we've been doing over the past three months – to keep winning and keep our distance above our nearest rivals so that when we reach the end of the season, we'll have a reason to celebrate with our supporters."