Men's Team
1
Clichy: Things will click into place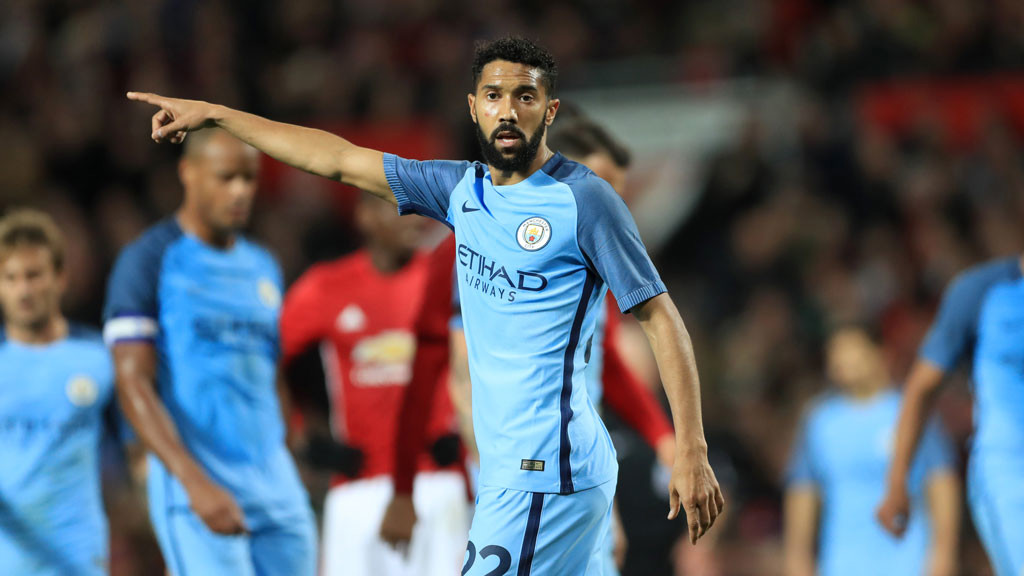 Gael Clichy reacts during the match
Defender Gael Clichy insists City's luck will change sooner rather than later.
Pep Guardiola's men are winless in six, following a 1-0 EFL Cup defeat to neighbours United, but the Frenchman declared he is not concerned with the Blues' recent form.
Reflecting on the loss at Old Trafford, he said: "We gave everything and at the moment, we are not getting what we deserve.
"Lately, the results and the points are not on board. We have to keep working and we're sure we're going to get there.
"We did quite a lot of things right. Sometimes, you have times where you give 100% but you need to give 110% because luck is not on your side.
"They had one or two chances during the game - they scored one of them.
"After this, it is difficult. They are strong. We tried to play the way we want to play.
"If we are a bit more clinical playing forward and more compact as a team, maybe we can do better."
The Blues were dealt a blow at the break, as captain Vincent Kompany was substituted.
While many feared an injury, Clichy explained the situation.
"Vinnie is a massive player for us," he said. "There's nothing to be worried about.
"He's been out for quite some time and he played 80 minutes three days ago. He was sensible in not getting injured again.
"When you lose a player like this, you have to adjust but we have enough quality to still play a good game.
"He did okay and he is not injured so that is the main thing.
"Like I said, we're doing well apart from the results but we just need to work a little bit and I'm sure we'll get there."