First Team News
1
On this day: 31 January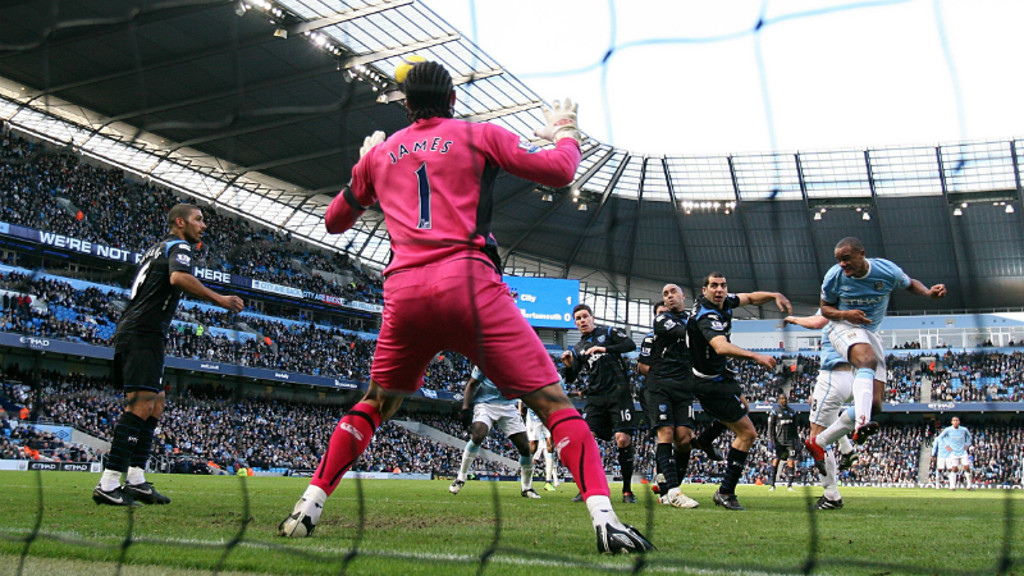 Looking back through the events, signings and memorable matches that happened on this day in City's history...
1903
113 years ago today, City overcame Burnley 6-0 at Hyde Road.
Prolific strikers Billy Meredith and Billie Gillespie shared four of the goals between them with the other two coming from Fred Threlfall and James Bannister.
1948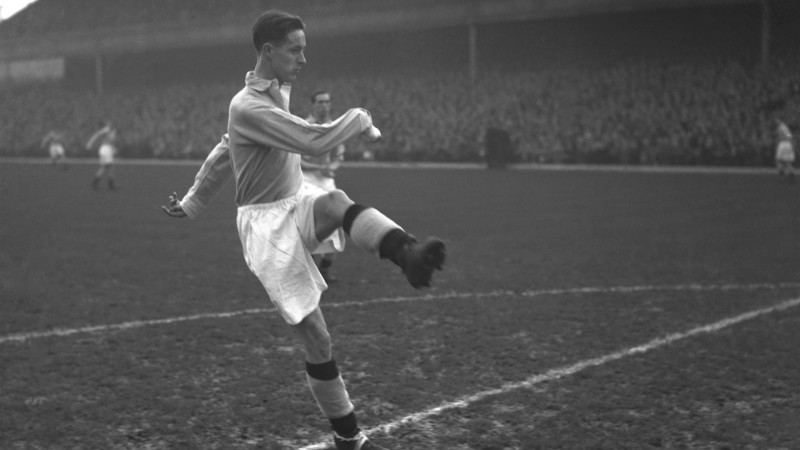 On this day in 1948, City defeated Grimsby Town in a Division One clash at Maine Road.
In front of a crowd of 36,971, it was Eddie McMorran that scored two to put City ahead. However, George Smith (pictured) hammered the nail in the coffin when his on-target strike flew past the Grimsby Town 'keeper.
It was not a total day of sorrow for Grimsby however as they managed to put one strike in the back of the net, ending the match 3-1 to City.
2001
Danny Tiatto scored a second half equaliser to earn a share of the points against Liverpool at Maine Road.
The away side had gone ahead shortly before half time when Emily Heskey opened the scoring in the 43rd minute.
City came flying out of the blocks in the second half and levelled through Tiatto just three minutes after the restart to earn a 1-1 draw.
2006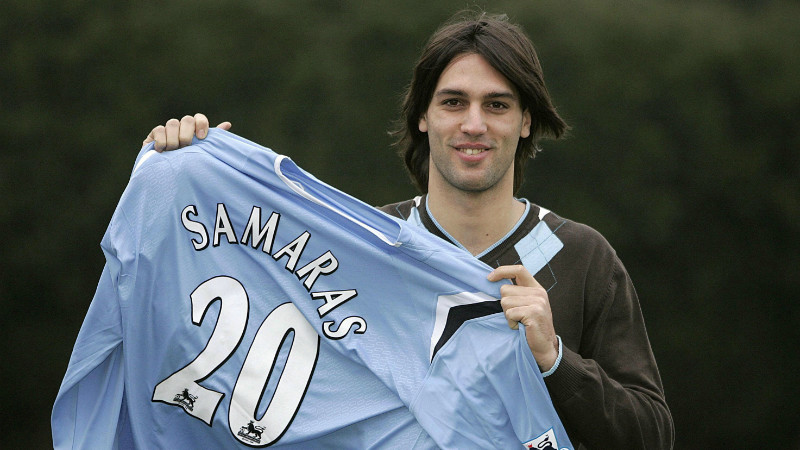 City's only ever Greek player, Georgios Samaras was unveiled to the beloved City fans as he held his new sky blue shirt up high for all to see.
Heading to City from SC Heerenveen in the Dutch league, Samaras managed to make 54 appearances scoring eight goals for the Blues before being loaned out to Celtic in 2008.
The Greek signed for City for a fee of £6 million and made his debut a day later after his unveiling, coming on for Andy Cole on February 1st during a 3-0 home win against Newcastle.
2010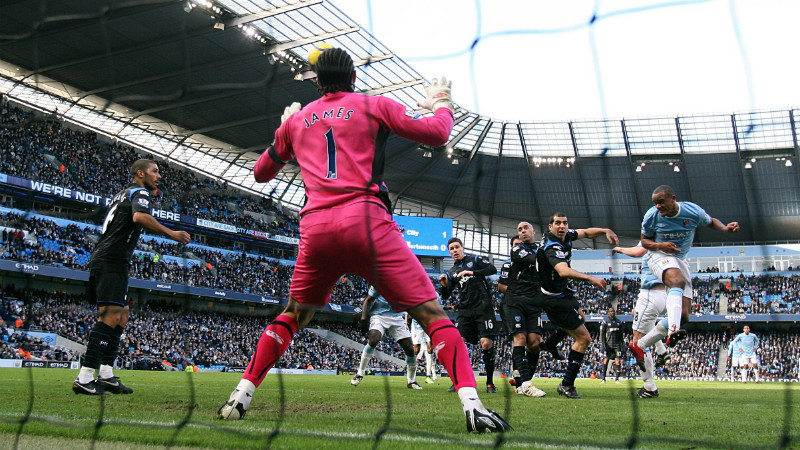 Emmanuel Adebayor and Vincent Kompany scored the game's only two goals in this Premier League match-up that allowed City to return to winning ways.
After suffering a last minute heartbreak defeat in the league cup to rivals Manchester United who went on to win the title; it was vital that City make an impressive display to once again show their dominance. They did just that.
However it was Portsmouth that started the contest the livelier team, giving the City back four a lot of work to do as they swarmed the City goal time and time again. It wasn't until the latter stages of the first half that Manchester City made it count – Adebayor finding the back of the net while Kompany scored the second after using his head to convert a well-placed corner.